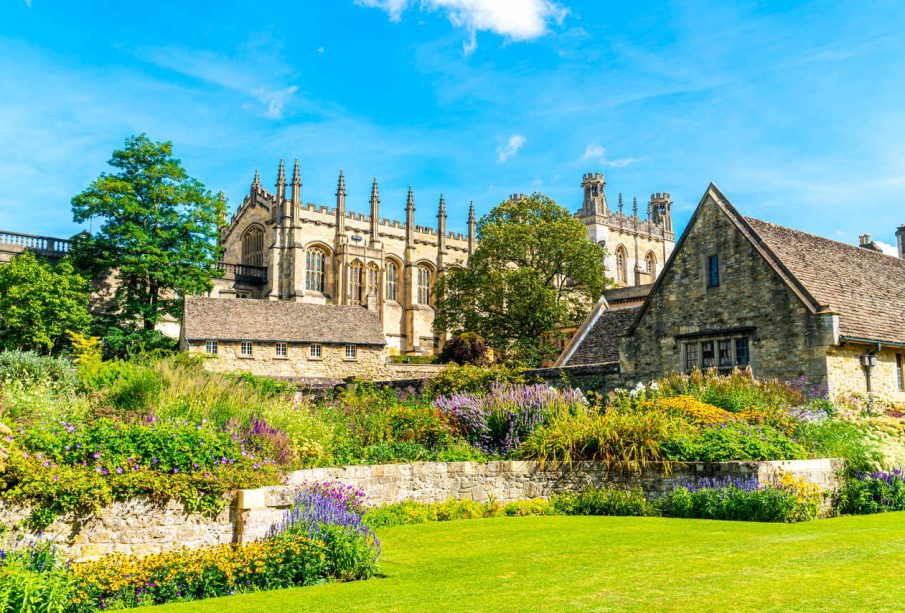 The English style garden gives the impression of being natural because it blends in perfectly with the landscape. The garden in this style is very colorful and romantic.
A brief history of the English garden style
The English garden style originated in England in the 18th Century and very quickly spread throughout Europe. Around the mansions and palaces began to arise landscape parks, which were faithful reflection of the natural landscape.
Contemporary gardens in the English style create a substitute for natural landscapes, thanks to appropriate selection of plants. English style is ideal for gardens, which are already partially forested with large trees.
Garden design in English style
Arranging a garden in English style is not at all difficult. If possible, it is worth connecting the plot with the surrounding natural landscape. If the property is adjacent to a forest, meadow, river or hills, then they must not be hidden behind a thick concrete fence, but should be included in the composition of the entire garden.
Characteristics of a garden in the English style:
no straight lines, angles, bends, regular shapes;
the boundaries between plants are very fluid;
freely growing trees;
large areas of lawn and meadow;
mystery and "wildness" of the garden;
irregular groupings of vegetation;
sculptures are placed in the garden randomly, directly on the ground without pedestals;
small architecture is present but does not dominate;
paths are covered with as natural materials as possible;
arbors are usually covered with vines, so they become an invisible part of the garden;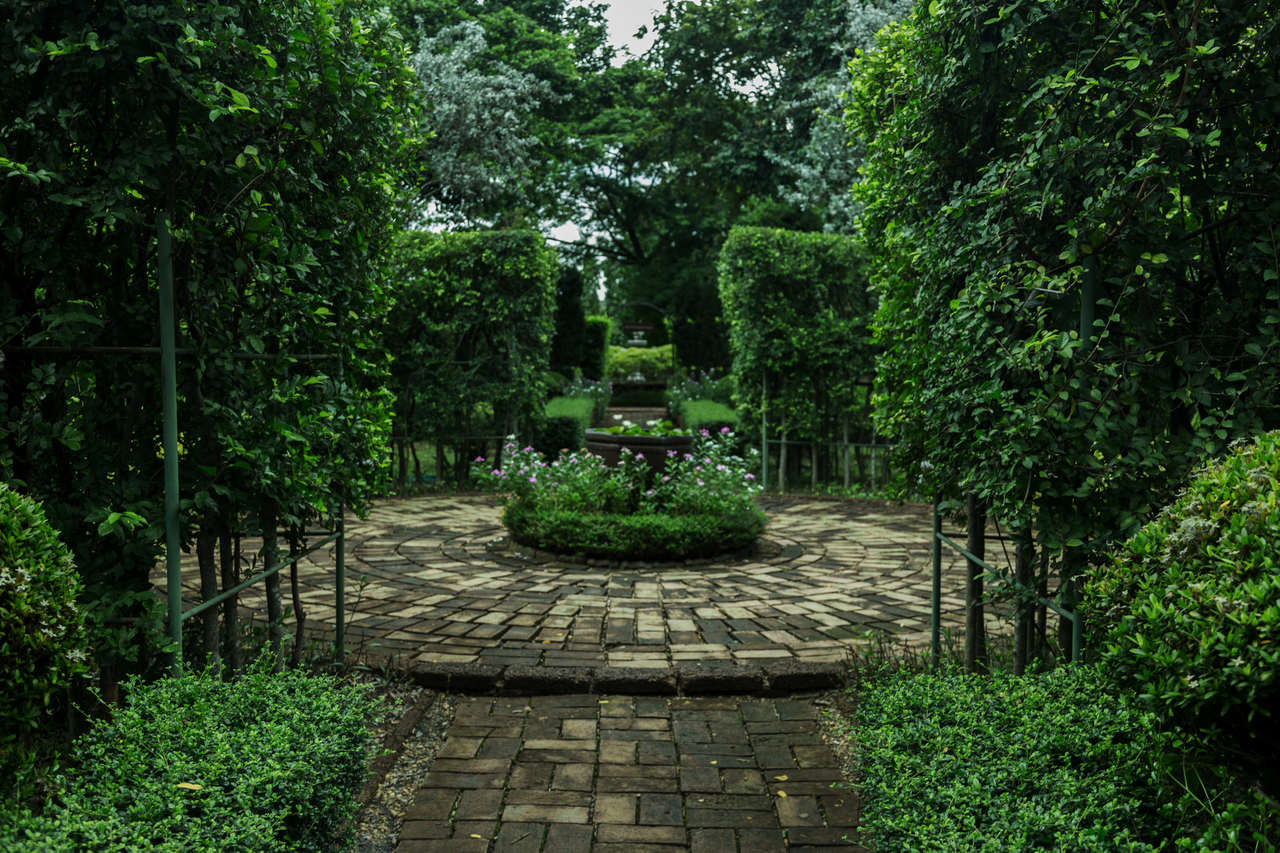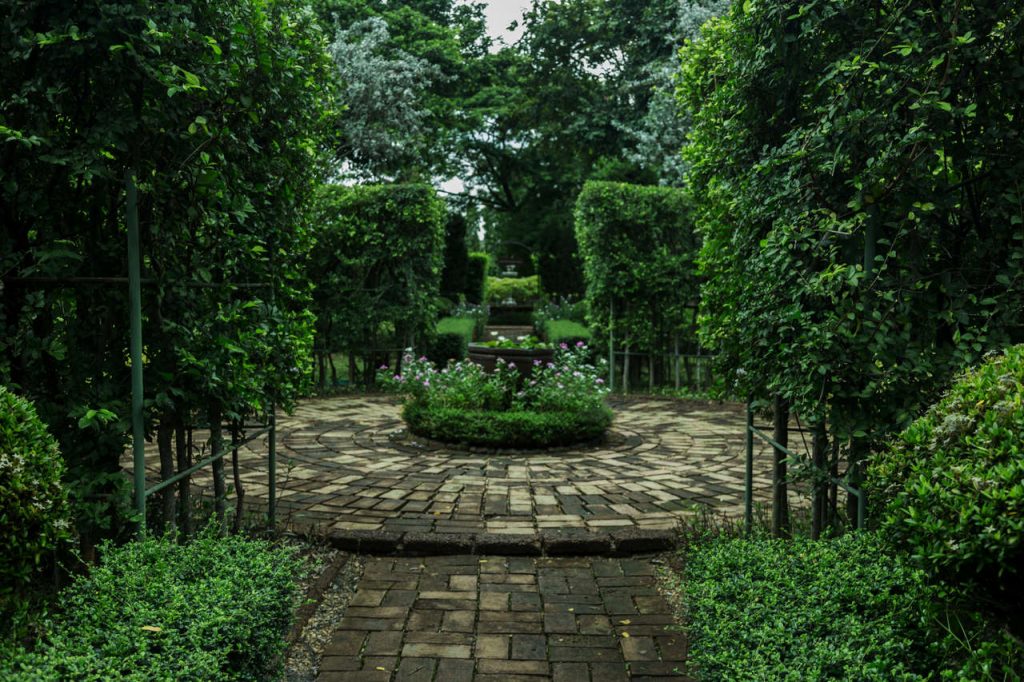 Plants in an English-style design
When choosing plants for an English style garden, pay attention to their shape and the shade of green they are.
An English-style garden mimics nature, so the plants in it should be easy to grow and low maintenance. Before planting plants in the garden, it is a good idea to check what plants grow naturally in the area. Many of the wild plants have their domesticated varieties.
The TOP 10 plants for an English-style garden
1. Rose
The rose is a must have in English style gardens. Romantic rose nooks are a characteristic feature of English style gardens.
2. David's Buddle
The David's Buddle, also known as the butterfly bush, grows to a height of 2.5m. In optimal conditions it blooms from spring to late autumn.
3. Jasmine fragrant
This shrub grows up to 3 m high. Its main ornament are small fragrant flowers. It blooms from May to June.
4. Rhododendron
Rhododendron, also called Rhododendron, is a shrub growing up to several meters high. This plant is very popular in many counties in England.
5. Digitalis purpurea
This biennial plant grows up to 1.2 m high. It blooms from June to September.
6. Marigold
Marigold is an annual plant that can grow from 25 to 75 cm. It blooms from June to September.
7. Damask nigella
This is an annual plant that grows up to 50 cm. It blooms from May to September and has blue feathery flowers.
8. Cornflower
It is an annual plant, which grows up to 40 cm high. It blooms in late summer.
>> Read also: French-style garden. Basic assumptions
9. Common ivy
It can reach up to several meters in length – everything depends on the variety. This plant is a must in English gardens.
10. Pedunculate Oak
The Pedunculate Oak is a native English tree. This tree can reach a height of up to 40 meters.