Trendy Garden Furniture for 2023: Rattan Tables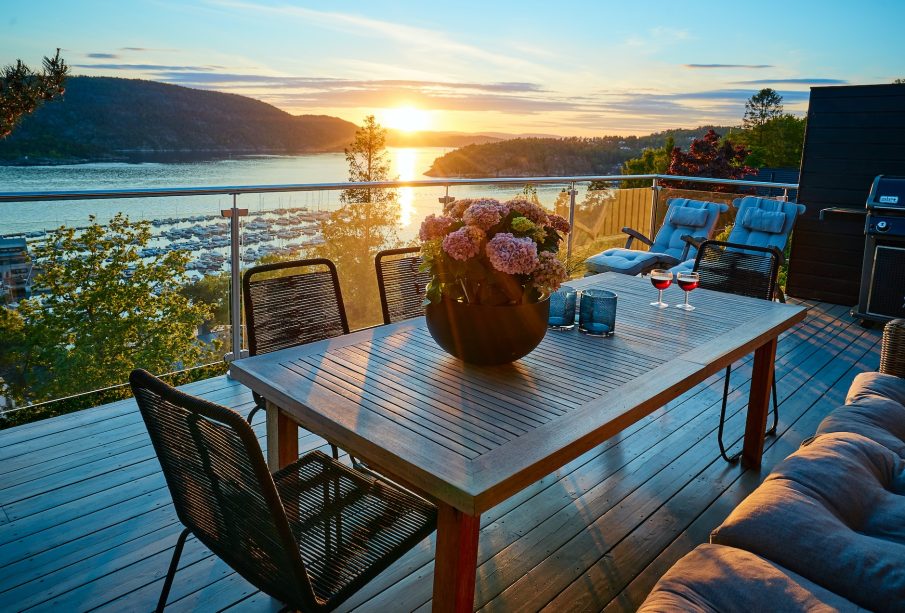 As the summer approaches, people are beginning to think about refreshing their outdoor living spaces. One of the hottest trends for garden furniture in 2023 is rattan tables. Rattan is a versatile and durable material that can withstand the elements while also providing a stylish and natural look to any outdoor area. Here are some ideas on how to incorporate rattan tables into your garden furniture collection.
Rattan Tables for Dining
Rattan tables are a great addition to any outdoor dining space. They are available in a variety of sizes and shapes, so you can find one that fits your needs. Whether you are hosting a large dinner party or an intimate gathering, a rattan table can accommodate your guests. Pair the table with rattan chairs or mix and match with other materials like wood or metal for a chic and eclectic look.
Rattan Coffee Tables
If you have a smaller outdoor space or simply want to create a cozy seating area, a rattan coffee table is a perfect choice. Rattan coffee tables come in different shapes and sizes, from round to square, and can be paired with a rattan sofa or chairs for a complete look. Add some colorful cushions and plants to create a welcoming and inviting space.
Rattan Side Tables
Rattan side tables are an excellent addition to any outdoor seating area. They are perfect for holding drinks, books, or decorative items. They come in different heights and shapes, so you can find one that fits your needs. Mix and match different rattan side tables to create a stylish and functional space.
Rattan Bar Tables
For those who love to entertain, a rattan bar table is a must-have. It is a great addition to any outdoor bar or pool area. Rattan bar tables come in different sizes and heights, and can be paired with rattan bar stools or high chairs. Add some outdoor lighting and accessories to create a chic and inviting space for your guests.
Maintenance Tips for Rattan Tables
To keep your rattan tables looking their best, it's important to take care of them properly. Here are some tips on how to maintain your rattan furniture:
Clean regularly with a soft, damp cloth to remove dirt and debris.
Avoid placing rattan furniture in direct sunlight or near heat sources, as this can cause the material to dry out and crack.
Apply a protective coating of wax or oil to the surface of the rattan to keep it moisturized and prevent it from cracking.
Conclusion
Rattan tables are a popular choice for garden furniture in 2023. They are versatile, durable, and stylish, making them a great addition to any outdoor living space. Whether you are looking for a dining table, coffee table, side table, or bar table, there is a rattan option for you. With proper care and maintenance, your rattan furniture can last for many summers to come.
Main photo: Vidar Nordli-Mathisen/unsplash.com
Sponsored text