Cordless vacuum cleaners – what to look for?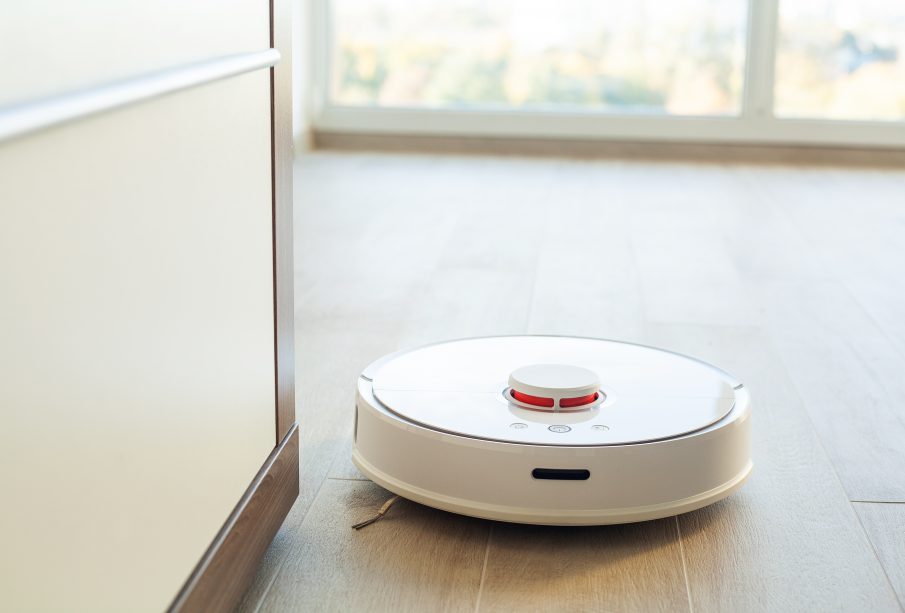 Upright vacuum cleaners are becoming increasingly popular. The first thing that comes to mind is probably the convenience of their use and the small size and ease of storage of such equipment. Cordless vacuum cleaners promise all the more comfort in use and greater mobility. The ideal vacuum cleaner should be tailored to our individual needs and requirements. Let's take a look at what to pay attention to before buying.
Motor and power
One of the key technical parameters is the power of the vacuum cleaner, which largely determines its effectiveness. Motors in cordless models are weaker than mains-powered ones, so we should choose the equipment according to our needs. If it has to vacuum different types of surfaces and deal with very dusty places, you will have to look for models with a more powerful motor. However, if we will mainly be vacuuming parquet floors, panels, or carpets with short hair, a motor with less power will suffice.
Type of battery
Cordless vacuum cleaners have a limited run time. Depending on the models, the maximum run time is up to 60 minutes. So if your home has a lot of surfaces to vacuum, be sure to check the battery life and charging time before you buy. Depending on the model, cordless vacuum cleaners take from 1 to 8 hours to charge. There are also models on the market that offer 2 replaceable batteries. This is ideal for owners of large areas where vacuuming may take a little more time. Working on one of the batteries, in the meantime, you can charge the other. This model is therefore able to guarantee continuous operation.
Type of charger
We have a choice between a classic charger, whose tip connects directly to the vacuum cleaner, and a docking station, into which we insert the vacuum cleaner for charging. It is important to know that such a station should be constantly connected to the power supply – such recommendations are usually given by manufacturers of equipment in order to protect and prolong the life of the battery. We should make the choice depending on what we consider more convenient and suitable for our apartment.
Dust container
Depending on the size of our apartment we should choose the right size of the dust container. In a small apartment, a model with a smaller container will prove useful. In the case of larger premises, it is good to choose a vacuum cleaner with a container large enough to be able to vacuum without having to empty the container during operation. Keep in mind that a larger container will also increase the weight of the vacuum cleaner.
A good quality filter
An important feature of a vacuum cleaner is the quality of its filter. Low-quality filters can contribute more strongly to the re-emission of dust, throwing it back into the home. To avoid this, it is important to choose a good quality filter that will not pollute the air in our home while vacuuming. On the market there are so-called HEPA filters with high standards, which filter out even the finest dust, reducing the re-emission of dust. They are recommended especially for allergy sufferers.
Turbo- and electro-brush
Most cordless vacuum cleaners have a special brush that helps to collect dust and other debris more effectively. There are models with so-called turbo brushes and electro brushes. The former rotate the whole time the vacuum cleaner is running and work by the suction power of the appliance, set in motion by the intake air. Electric brushes, on the other hand, use electricity and can be switched on and off at any time. When it comes to cleaning efficiency, these brushes are comparable. The advantage of an electric brush is that it can be switched off when not needed. The disadvantage, on the other hand, is that it consumes more energy and thus reduces the vacuum cleaner's working time.
Additional features
It is also worth noting the features of the vacuum cleaner that can improve our work and contribute to greater efficiency and convenience of use. One of them is the LED light that helps us see all the dirt – even in dark places, such as under the sofa or the bed. We also have a choice of 2-in-1 models, which is an upright and handheld vacuum cleaner in one, which can be useful for vacuuming hard-to-reach areas, as well as the car. Another important feature is the noise level; a quiet vacuum cleaner is more comfortable to work with. Ideally, the noise level should not exceed 70 dB. There are also vacuum cleaners on the market with floor cleaning function. If we want our vacuum cleaner to perform these two functions at the same time, we can try this solution.