Herringbone parquet. The most fashionable floor finish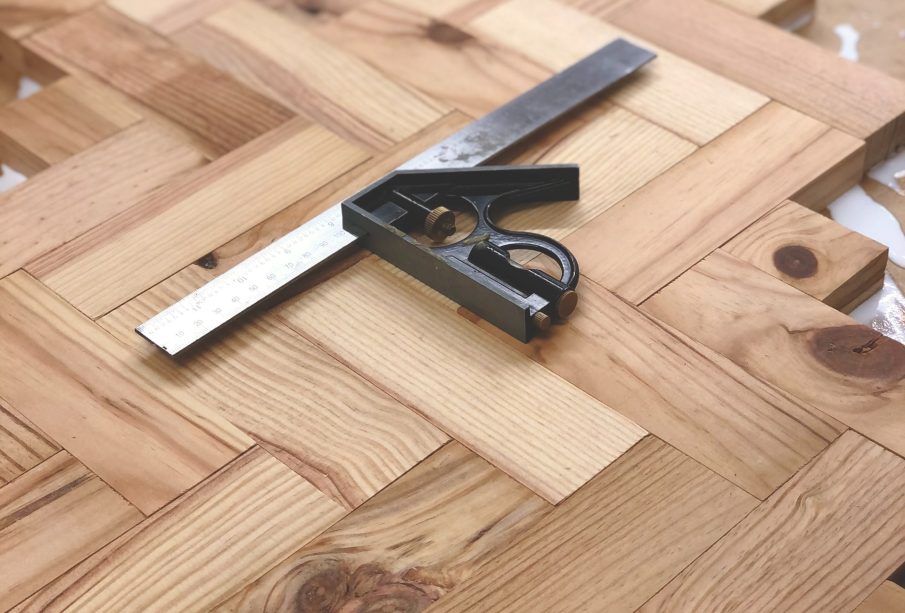 Classics are always in fashion – so it's no wonder that herringbone parquet flooring has been so popular recently. If you are looking for something that will still be on top, this is a very good choice!
Herringbone flooring – a classic that is worth betting on
Do you love classics and everything that looks noble? Great, in that case you will definitely like herringbone parquet flooring. It is not the cheapest solution, but it is certainly impressive. Herringbone is so beloved that some even can't imagine any other floor finish! Well, we understand this perfectly, because the glory days of herringbone are definitely back. Best of all, it's such a timeless trend that you can be sure it will be on top for many years to come. Check out the trendy ideas on this topic!
What interiors does herringbone flooring go with?
Do you necessarily have to have an apartment in a townhouse or a suburban residence to get yourself a fashionable herringbone floor? Absolutely not! The truth is that a wooden parquet laid in this way fits perfectly in virtually any interior. What's more, it will add nobility to any interior! If you bet on solid walls in one light color and herringbone parquet, this is already an ideal base for creating a beautiful interior design. You can confidently bet on such a style even in a small apartment.
Whether you prefer Scandinavian, classic or vintage style, herringbone is a great option. Interestingly, this type of flooring can also work well with modern style. Combining different kinds of conventions and styles works great.
What kind of herringbone to choose?
Herringbone parquet has more than one name, as you may already know. Deciding on this type of flooring, we can choose from several types. We are talking about French, Hungarian or classic herringbone.
How do they differ? French herringbone, by many people the most desired pattern, is laid from planks cut at an angle of 45 degrees on the shorter edges. When folded, the planks form a 90-degree angle between them. This somewhat resembles the shape of an arrowhead. We must admit that it looks extremely elegant. In the case of Hungarian herringbone, the planks are cut at an angle of 60 degrees, and after folding the rains form an angle of 120 degrees between them.
In the case of classic herringbone, the parquet is laid in such a way that the shorter side of a plank joins the longer side of the other plank at a right angle. Which effect is best? It already depends on individual preference.
Herringbone parquet – classy and chic
Regardless of which parquet pattern you choose, one thing is certain. Herringbone flooring looks extremely stylish and elegant. The interior, where it is located, immediately acquires a harmonious character. It is certainly not the cheapest option available on the market, but many people believe that for this effect it is worth spending a little more. 
main photo: unsplash.com/Jonathan Taylor