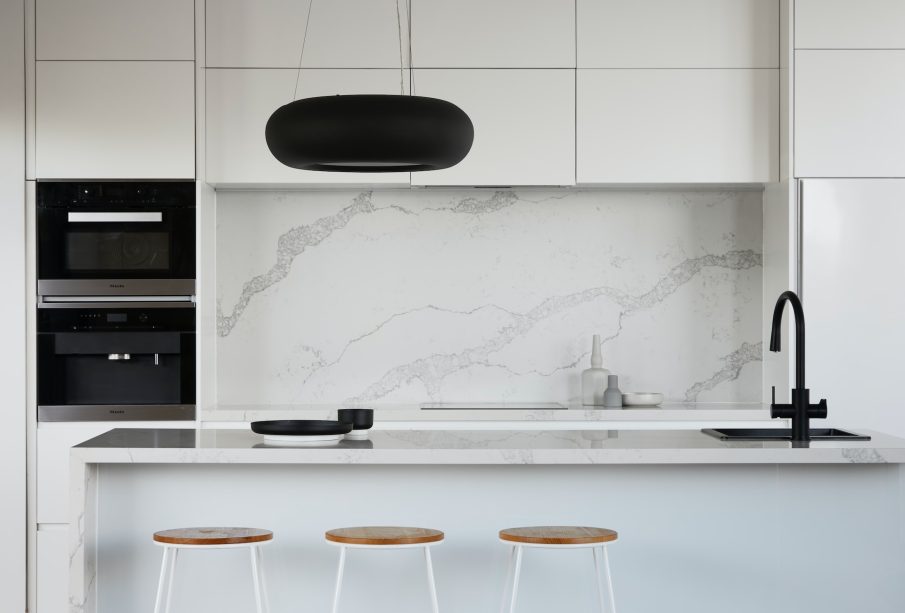 Among the many modern interior solutions, the pull-out hood from the countertop has recently become popular. What is it and is it worth betting on it? Find out more and decide which solution will work best in your home!
Pull-out countertop hood – a hit you can bring into your kitchen
Technological progress is something that constantly delights. This is true not only when it comes to electronics, but also household appliances. When renovating a kitchen or preparing the design of this room for a new house or apartment, we face a lot of dilemmas. They are not only related to the question of furniture or color scheme, but also household appliances. What amenities should we introduce to make our lives even easier? Things like a dishwasher are obvious, but manufacturers currently offer plenty of other options. One of them is a hood that extends from the countertop.
Countertop extension hood – what does it consist of?
This type of hood is indeed a novelty on the market, available for only a few years. However, it has already managed to gather a large number of supporters. What exactly is its phenomenon based on? First of all, it is an option for minimalists who like to have a clean space in the kitchen and hide everything unnecessary. If stylistic order is very important to you, and clutter is something you can't stand outright, then the pull-out hood from the countertop will be a good proposition just for you.
Countertop pull-out hood – what style of kitchen?
If you decide to have a kitchen where all the appliances will be built-in, then all the more reason why a pull-out countertop hood is a good option for you. The ideal composition will not be disturbed thanks to this. Such a solution will be ideal, first of all, for kitchens with a modern style.
A hidden hood is also a good option for people who simply do not quite know what kind of hood would look best in their kitchen. Hiding it in the countertop solves this problem. If your kitchen is not a separate room, but simply a kitchenette or open-space style option, all the more reason why such a hood would be an excellent option.
Advantages of a pull-out hood from the countertop
Supporters of this solution have no doubts – a countertop extension hood has a whole host of advantages. This is not only an incredibly practical solution for saving space. On the plus side, it is also highly attractive in design, which is difficult to pass by indifferently. The hood eliminates unpleasant odors, and in exhaust mode it absorbs moisture, grease, microorganisms and bacteria and fungi. This will make staying in the room comfortable and pleasant, as well as simply good for your health.
Countertop extension hood or traditional hood?
Although a countertop extension hood is an interesting and innovative solution, traditional options also have plenty of supporters. The choice, of course, is up to the users, but it can be said that in modern interiors it is indeed worth betting on the most modern options possible.
main photo: unsplash.com/R ARCHITECTURE