How to adjust the size of the shower to the size of the bathroom?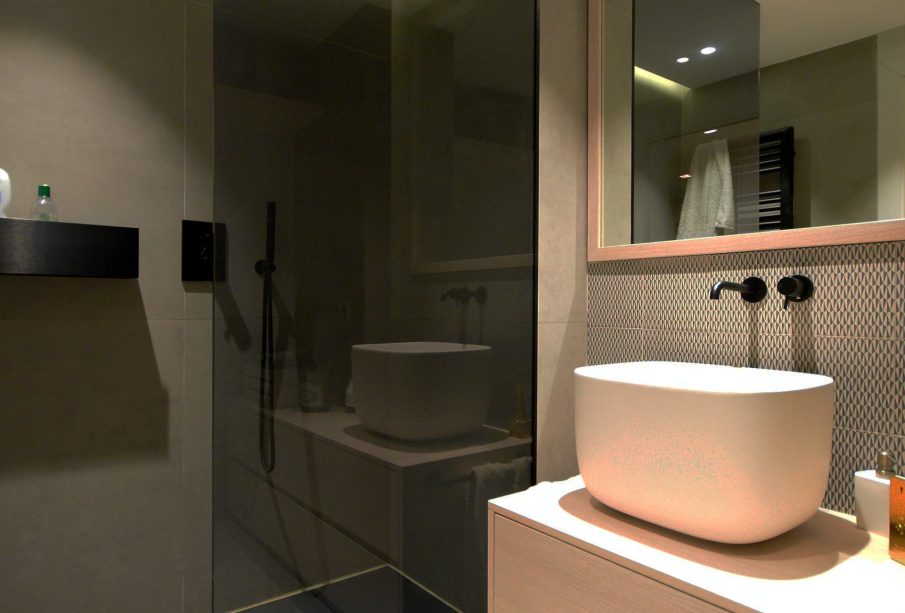 Almost everyone would like to have a spacious bathroom with a large bathtub and a comfortable shower. However, few people can boast such a space. So how to choose a shower for the square footage we have?
Owners of large bathrooms do not have to worry about the size of the bathtub or shower. It is a little different for owners of small rooms, where you need to plan everything well so that it works together. How to adapt the shower to the bathroom to be comfortable and look good?
Corner cabins – the best solution for small bathrooms
Corner cabins are often chosen for small bathrooms. Their advantage is that they are functional and take up little space. Corner cabins can have different shapes of shower trays – rectangular, square and semicircular. In some stores you can also find shower trays in quite unusual shapes – an ideal option for people who like interesting and original design.
Corner cabin will also work well in narrow bathrooms. The most common size is 90 cm × 90 cm, but there are also smaller versions, such as 80 cm × 80 cm.
Such showers are easy to match the decor, because their range is really large. They can have different color variants, different shape and style of finish. For example, in a glamour style bathroom you can set up a cabin with gold ornaments, while in a loft style you can bet on a cabin with split glass with black profiles. There are plenty of possibilities.
Walk-in cabins – a hit in recent years
Walk-in cabins have been a hit in recent years. Their minimalist design makes them fit both small, medium and large bathrooms. They do not need a shower tray or door, and are functional and comfortable. Thanks to the fact that such a shower is almost invisible (it has few elements), even a small bathroom looks more spacious. Besides, according to experts, such a model will always be on top, and all thanks to its universal appearance and great convenience of use.
Free-standing shower – for large bathrooms
For large bathrooms, it is worth thinking about a freestanding shower. Such a cabin creates a separate entity, it does not need walls. With this type of solution, it should be borne in mind that the installation should be designed in advance and placed in the place where the shower will be set. Otherwise it will be necessary to forge, and this involves additional costs.
Freestanding cabins can be rectangular, oval, round or even spiral. They look interesting, but they take up a lot of space, which makes it impossible to place them in small bathrooms.
main photo: unsplash.com/Raquel Navalon Alvarez