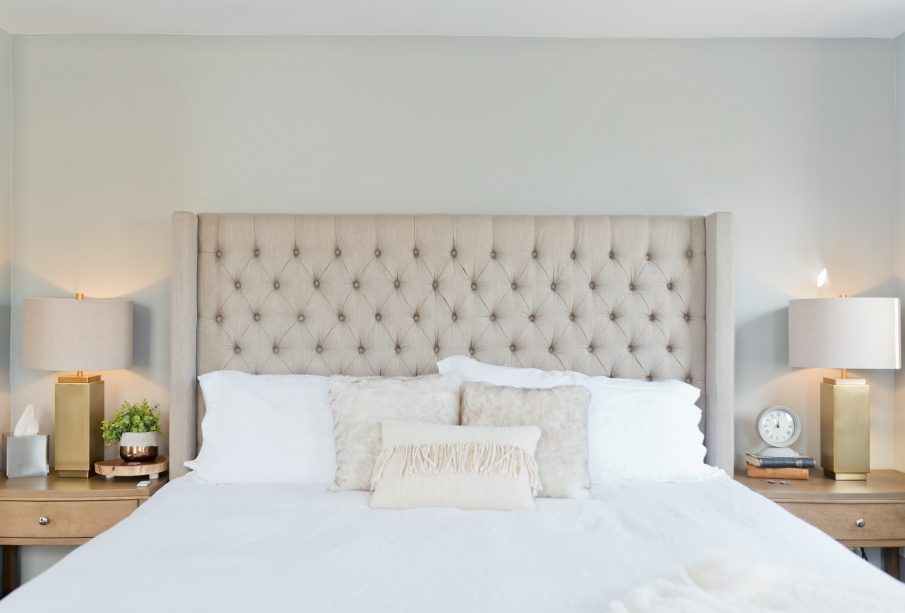 The bed is the most important piece of furniture in the bedroom, and for some even in the whole apartment. It's good to make it comfortable, fortunately nowadays it can also be beautiful!
Today we suggest which bed with a headrest you should choose to make your bedroom a cozy asylum.
Bed with or without a headrest?
Popularity and variety of models with headrest on the market indicates that Poles most often choose this type of furniture. Upholstered beds with headrests are usually covered with pleasant to the touch materials, additionally they make resting and staying in the bedroom more pleasant. This is a great option if you are not quite sure how to arrange your bedroom.
The variety of colors and materials that these beds are made of or upholstered with gives you a lot of options. You can easily match this piece of furniture with your favorite armchair, carpet or curtains. Regardless of the style of your bedroom, a bed with a headboard will fit in perfectly.
Upholstered beds are also very effective in visually "warming" your bedroom and creating a cozy, friendly atmosphere. Upholstered headrest is also suitable for apartments and houses, where walls are thin – it will soundproof the room, covering the wall. A bed upholstered with beautiful material is also easy to keep clean. Such furniture will also work well if you have children – the material is softer, so in case of impact it will be safer for the toddler.
How much do you have to pay for an upholstered bed with a headboard?
Only a few years ago, furniture of this type was treated as an expensive purchase intended only for the elite. Fortunately, the increase in popularity of models with upholstered headrest has had a positive effect on their price
Today you can find such beds on the market in literally every price range and for every pocket. It is known that 90% of a good sleep is the right mattress, the bed should also be reasonably comfortable. Therefore, we recommend targeting the middle price range. A decent bed with upholstered headboard can be easily bought for about 800 PLN.
Of course, everything depends on the dimensions you're interested in and the material that will be used to upholster the bed. It's known that those upholstered with velvet or felt or other fabrics will be cheaper in comparison with beds with, for example, leather headrests – then the cost of a bed can be even 5000 PLN.
Regardless of what budget you have, it is worth checking the offers of furniture stores, perhaps something will catch your eye. We suggest below how to arrange a bed with upholstered headrest.
Royal!
We start with a high C! Beautiful bright bed with high headrest brings to mind a princess' chamber. If you like glamour style and you want to sleep like a queen, be sure to take inspiration from the following arrangement. Beautiful, exclusive looking accessories do not overwhelm the interior, becoming a great base for the quilted headrest. Everything together creates a cozy atmosphere.
Small space is not a problem!
If you dream about a beautiful bed with an upholstered headrest, but don't have a huge royal chamber at your disposal, it's not a problem! These two arrangements are proof that even in tiny bedrooms in apartments and studios you can create a cozy atmosphere.
Solution with gray headrest is simple and toned down with a bit more modern flair. Arrangement with bottle green in the main role contrasts beautifully with white furniture.
Surrounded by wood
This arrangement shows how beautiful a bed with upholstered headrest looks when contrasted with wood. A bedroom decorated with such a sense and attention to details makes you want to relax! Subdued light reflecting off the smooth wood perfectly conquers the severity of the gray headrest.
Main photo: Adam Winger/unsplash.com