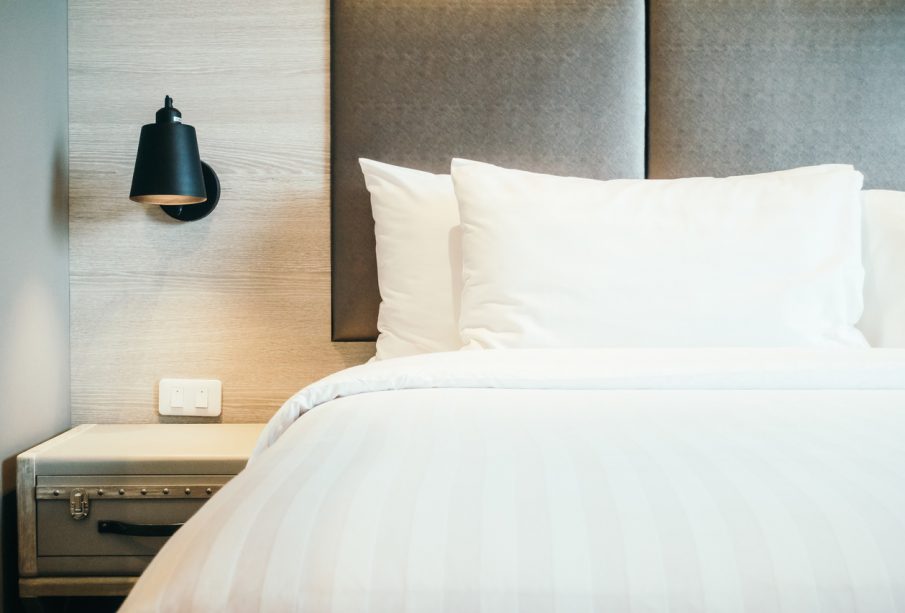 A bed is an essential piece of furniture in every bedroom. Choosing the right mattress and frame often takes a lot of time. An interesting solution may be a continental bed. See what characterizes it and what are its pros and cons.
What is a continental bed?
This model is devoid of a frame and is equipped with a built-in mattress. The lower box, made of wood, is perfectly matched to the upper part. Initially they were used for the arrangement of luxury hotel rooms. Nowadays they are more and more often furnished in houses and apartments
Why is the bed considered an exclusive product? It looks highly dignified, consists of several elements: low legs, mattress, chest, topper, which is a top layer and most often a headrest. These are some of the tallest beds available on the market. Beds come in single and multi-person versions. Is it worth to opt for them? Read the tips below to help you make your choice
Advantages of continental beds
Convenience
The feature that definitely distinguishes them from traditional models is the height. Thanks to several layers, it ends up at a ceiling of 60-70 cm above the floor level. Recall that standard versions have a height of 40-50 cm. Continental bed promotes easy change of body position from standing to lying. This is especially appreciated by the elderly, sick, those requiring assistance and pregnant women.
The height also affects the proper circulation of air and moisture. It makes you have a guarantee that your place of rest is hygienic and free from bacteria, mold and other microorganisms. And after all, a restful night's sleep is the most important thing.
Appearance
Not without a reason, they originated in the 19th century in North America and first entered the homes of wealthy bourgeois and hotels. Their appearance is awe-inspiring, refined. It is important that the whole is always made of consistent material. Their aesthetics is universal, so they fit into most interior design styles.
The element that other models do not have is the headrest. It adds sophistication and is a decoration in itself. It allows you to relax not only lying down, but also sitting down, while reading a book or watching movies or TV series
Capacity
Most of the time, continental beds on sale come with a storage container. These are located at the very bottom. They are opened by effortlessly lifting the mattresses upwards. You can keep bedding, towels or extra decorative pillows in the functional containers. This will allow you to save space in your closet.
Disadvantages of continental beds
Just like everything, this bed also has its imperfections. After all, there are no perfect things. It is a massive piece of equipment. Due to its considerable size it may overwhelm the room. It will not be the best solution for fans of lighter constructions. It also takes up a lot of space, which is why it is rather used in large bedrooms.
Another disadvantage of this piece of furniture is its price. The cost of purchase will be higher than for other models. This is all due to the use of the best materials
Remember also that the continental edition includes a mattress, which is not one of the cheapest accessories. Before buying, consider whether these small shortcomings will be important to you. Buying a bed is a very important decision, it will be a piece of furniture that will serve you for many years.
Which mattress to choose?
Continental beds usually use either a bonel or a pocket mattress. The former is a suggestion for people weighing up to 80 kg. This is because they are more sensitive to bumps. The second option is a reasonable choice for everyone
>> See also: BED PANTS – PROTECTION OR DECORATION?
The hardness of the mattress is also important. Here follow your own preferences. The hardness is defined according to the generally accepted scale from H1 to H4. The most common grade of firmness is H2, i.e. medium firm.