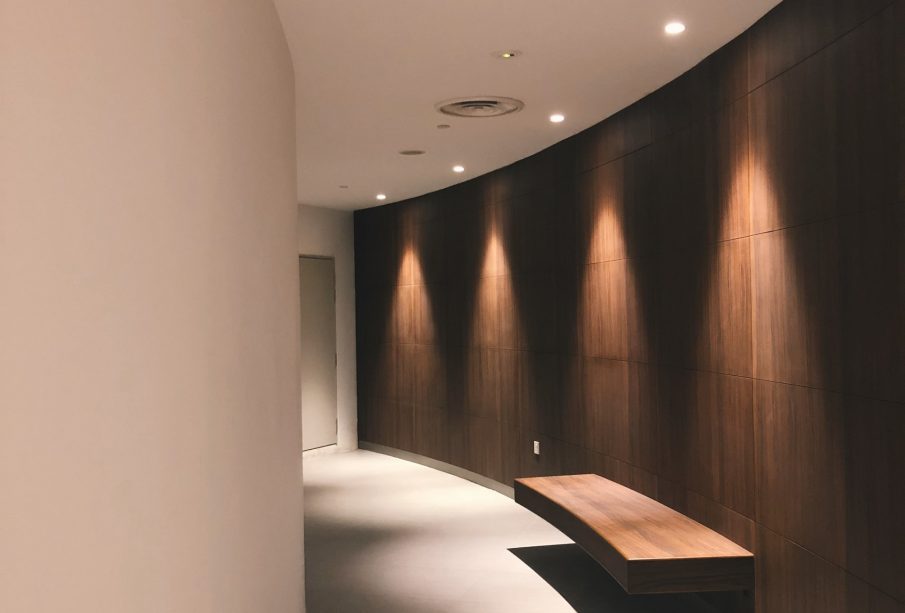 Do you want your house to look impressive from the very entrance? Think about a stylish console in the hallway – this niche furniture can not only be a decoration, but also fulfill practical functions. Browse through the most interesting models of modern consoles with us.
Fans of stylish interiors and unconventional solutions, in addition to basic, essential furniture, like to equip their spaces with sophisticated complementary furniture. One of the most frequently chosen elements of such equipment is a console. Welcomed especially in anterooms, makes the entrance to the apartment gains in style and elegance.
Today we can find them in various editions – from decorative, stylized on antiques, to modern, designer models. Here are some examples of arrangements of the anteroom with the use of minimalist console.
Console in the hall – an impressive entrance
Once considered an indispensable piece of furniture in every elegant home, they were forgotten for some time. Currently consoles are experiencing a renaissance. They are again appreciated especially by fans of good style and lovers of sophisticated interior design. A well-chosen console in the anteroom can make the entrance to our apartment a stylish space, which will delight guests from the first steps.
This is a piece of furniture, which does not take up too much space by itself, but is able to do a lot. In the anteroom it can serve us as a functional shelf, a place for a mirror or handy things, such as keys. Our console can be equipped with additional decorations, which will add to its character and emphasize our style.
Minimalist consoles
Minimalist consoles will work especially well in modern interiors. Those with simple, metal or wooden construction can be a perfect complement to an apartment in industrial style.
Still simple construction, but made of noble materials, such as marble, decorated with a frame in the color of gold, will retain a minimalist character, and thus can perfectly fit into a modern interior in the style of glamour.
Create individual space
Console is an element of interior design, which in itself can say a lot about its owner. The style of this piece of furniture and what will be placed on it, will be a showcase of the host of the apartment. The console placed in the hallway will allow you to create a unique, individualized space from the very entrance.
Are you a fan of fashion? Do you love ethnic art? Your apartment will probably sooner or later reflect the character of its owner. Emphasize your personality by consciously arranging your own space. Furniture such as console will provide you with a place to present your own style.
Console in the hall – aesthetics and functionality
It is impossible to omit practical aspects of this impressive piece of furniture. The console can serve as a phenomenal display, but you will also appreciate it for its usefulness. After entering our house, the first thing we usually do is to put away our keys, purse, correspondence we just received, or a parcel – the console can turn out to be a perfect place for those handy things, which we usually don't have anywhere to put
Located in the hallway, right next to the entrance, it can prove to be a useful piece of furniture that will fulfill many functions in our apartment.
Main photo: Sze Siang Chong/unsplash.com