Mussels in white wine – recipe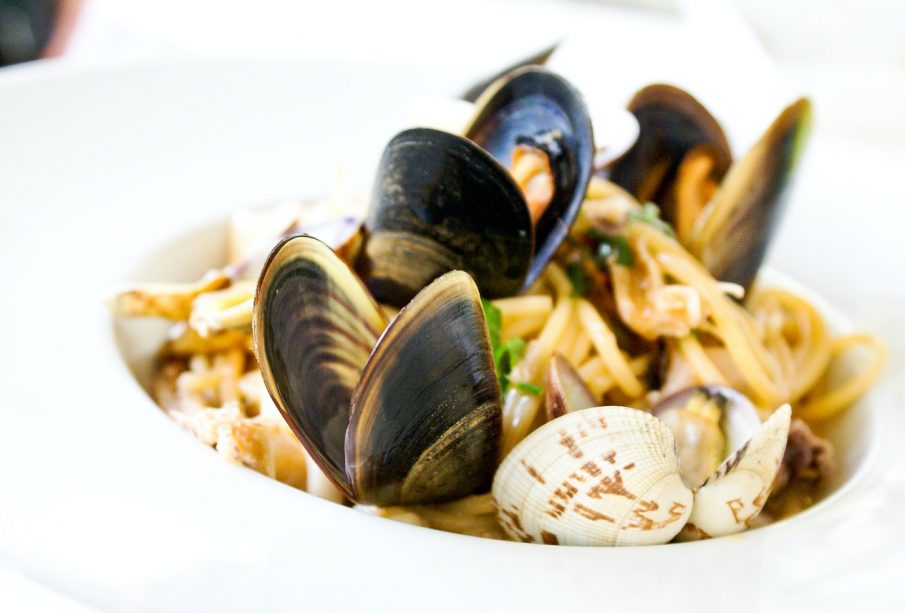 Seafood is the essence of summer. See how easy it is to prepare an exquisite dish with mussels as the main ingredient Try our recipe for mussels in white wine.
Ingredients
1 kg mussels
3 shallots or 1/2 onion
1/2 small bunch of parsley
2 tablespoons butter
100 ml dry white wine
pepper and salt
Preparation
Scrub the mussels, scrape off the growths from the shells and peel off the biscuits, i.e. the fibrous threads. Rinse thoroughly under cold running water and pat dry. Do not soak in water while cleaning or they will open.
Peel the onions and chop finely. Wash the parsley, dry and chop the leaves alone.
In a saucepan melt butter over medium heat, fry onions. Pour white wine, add parsley (leave some for garnish), increase heat and bring to a boil.
Add the mussels and cook covered for 5 – 6 minutes over high heat until the mussels open. Smaller amounts of mussels may need a little less time for the shells to open.
Shake the saucepan 2-3 times during cooking to ensure the mussels cook evenly. Remove from heat, discard any mussels that have not opened. Sprinkle with the remaining parsley and serve immediately.
Source : www.kwestiasmaku.pl
View this post on Instagram