5 ideas for a beautiful Christmas tree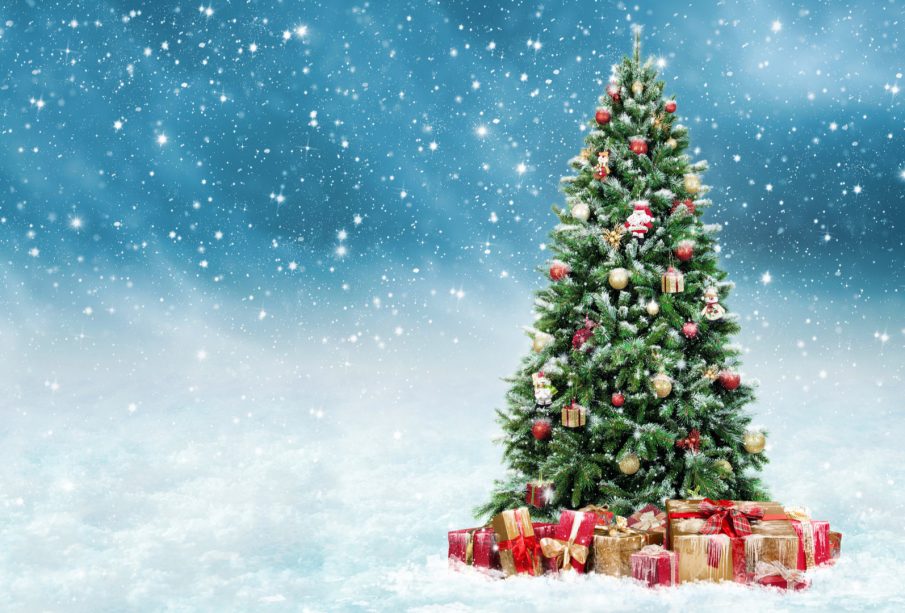 The editorial office is not responsible for the content of the article and the personal views of the author.
Christmas is fast approaching and you're already dreaming of a true winter and holiday atmosphere in your home? The best way to do it is with a beautifully decorated Christmas tree! How to decorate this year's Christmas tree so that it will fit nicely into your interior design?
If you want it to be decorated not only in accordance with the tradition, i.e. in a rich way, but also to match the style of your home and delight with its aesthetics, you have to read our inspirations. You will find here some practical tips on how to decorate a Christmas tree!
How to decorate a Christmas tree traditionally and with class?
One of the biggest challenges in the context of decorating a Christmas tree is finding the compromise between the traditional Christmas tree decoration and keeping the aesthetics that will refer to the interior design. Those who feel uncomfortable surrounded by very intense colors, and at the same time want to refer this Christmas to the Christmas Eve remembered from their own childhood, can focus on the combination of maroon with silver or gold
On a background of green needles they will give an effect reminiscent of a classic Christmas tree – because these are the most traditional Christmas colors. Santa's red, the silver of the frost flickering on the window and the green of the forest – all this will look like in the old days! You can find a large selection of products at: https://www.empik.com/dom-i-ogrod/dekoracje-swiateczne/ozdoby-na-boze-narodzenie,39502201,s.
How to decorate your tree in a fashionable way using inexpensive ornaments?
To decorate your Christmas tree you don't have to spend a fortune on new ornaments, because you can easily make many impressive decorations yourself at home. To do so, take advantage of the zero waste movement, which has become one of the biggest trends of recent years. For this reason, a great idea on how to decorate your Christmas tree inexpensively is to make your own decorations
Anything will do: dried citrus slices, cinnamon sticks, twigs collected in the nearby park, caps painted white to make snowmen or pieces of linen tied in bows. Additionally you can glue ice-cream sticks together to form snowflakes and old buttons of various sizes to create unusual Christmas trees to hang on the tree.
How to decorate a Christmas tree in a modern way?
If you are wondering how to decorate a Christmas tree in a modern way, go for minimalism. Choose two main colors that match your interior – corresponding to the color of the walls and the cushions placed on the lounge suite and decorate the tree with ornaments in these shades. For this, opt for clear glass baubles and single-colored lights that give off a cool light
On the other hand, if you are looking for an extravagant solution, perfect for scandi or industrial style interiors, you can resign from a traditional Christmas tree and opt for its wall version. It is a decoration, which consists in hanging on the wall branches, lights and baubles arranged in the shape of a triangle – such an original Christmas tree is perfect for people who are allergic to live trees.
How to dress a Christmas tree in white and silver not to be boring?
A hit among modern interiors are also trees kept only in the shades of white and silver. Thanks to this solution it is very elegant and modern – without the mottled effect. But how to dress a Christmas tree in white and silver, so that it does not look bland? First of all it is worth to resign from an artificial tree with white branches, which on the background of white walls will be practically unnoticeable. When bright ornaments hang on green needles, they will look as if they were dusted with snow. So that the whole thing was not boring, it is worth deciding on few, but large accessories: wide bows, hand-painted baubles, impressive jute cord.
How to dress up a Christmas tree in glamour style?
Do you love sparkle, shine and light reflecting spectacularly on the surface of the furniture or decorations you have in your home? Glamour is a style that never goes out of fashion and always impresses with its glitter. To give your Christmas tree that touch of glamour, remember about the sparkle: white lights and glittering baubles and bows. Both gold and shimmering accessories in shades of powder pink, as well as silver, will work well.
In any case, also remember to choose the right stand – the wrong one can spoil the whole effect!
Main photo: Shutterstock.com