How to turn a terrace into a stylish place to relax?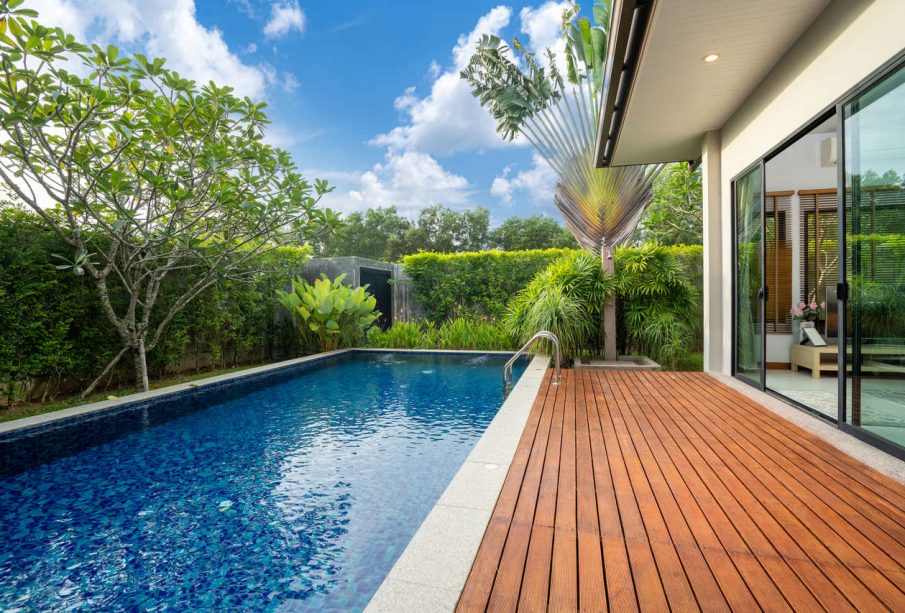 Spring is a great opportunity to finally arrange unused space on the terrace and enjoy the sunshine in your own garden. But how to turn an ordinary terrace into a stylish place to relax? Here are some tips on how to arrange the space in an interesting way.
First things first: the floor
Before decorating your patio you first need to choose the flooring that best suits your needs. Wood is the choice for anyone who appreciates natural solutions but isn't afraid to maintain this demanding material.
Wood panels have their own rules, so before you opt for the classics, pay attention to how to look after your wooden terrace. Wooden panels placed outside are constantly exposed to changing weather conditions, moisture and high temperatures. If you want your decking to last as long as possible, you need to take good care of it. Before installing the board it is necessary to impregnate it, and during the use of the terrace it is good to take care of oiling the boards at least three times a year (in spring, summer and late autumn).
Hartika composite decking is a solution for people who appreciate durability and convenience. It is a great alternative to exotic wood. What many users appreciate, in contrast to the natural cladding of the terrace do not require expensive and time-consuming maintenance, and yet they delight with their appearance for many years. In order to keep the terrace looking fresh after installation, it is enough to wash the boards with a pressure washer. In addition, composite flooring does not crack or splinter, and the color change process can only happen once and it is only a difference of one tone. You can take care of laying the composite yourself or you can ask for help from professionals, but in either case, a composite decking quote will help.
Second: furniture
The most important thing in choosing patio furniture is to be guided by the material it is made of. They should not only be easy to clean, but also resistant to rain and moisture – after all, you want them to last longer than one season. Technorattan, aluminum, and treated wood will work great for this, depending on the style you like best. Make sure the seats have separate cushions that can be easily washed if necessary. In addition to a set of seats, get a comfortable table so you can have lunch in a natural setting and a deckchair or hammock so you can sit back and enjoy your favorite reading. Take care to protect yourself from the excessive sun as well. There are many solutions, so it's easy to find one that best suits the degree of sunlight on your patio. Whether it's a traditional pergola, a portable pavilion or a modern sail, the most important thing is to take a break from the summer heat, at least for a while.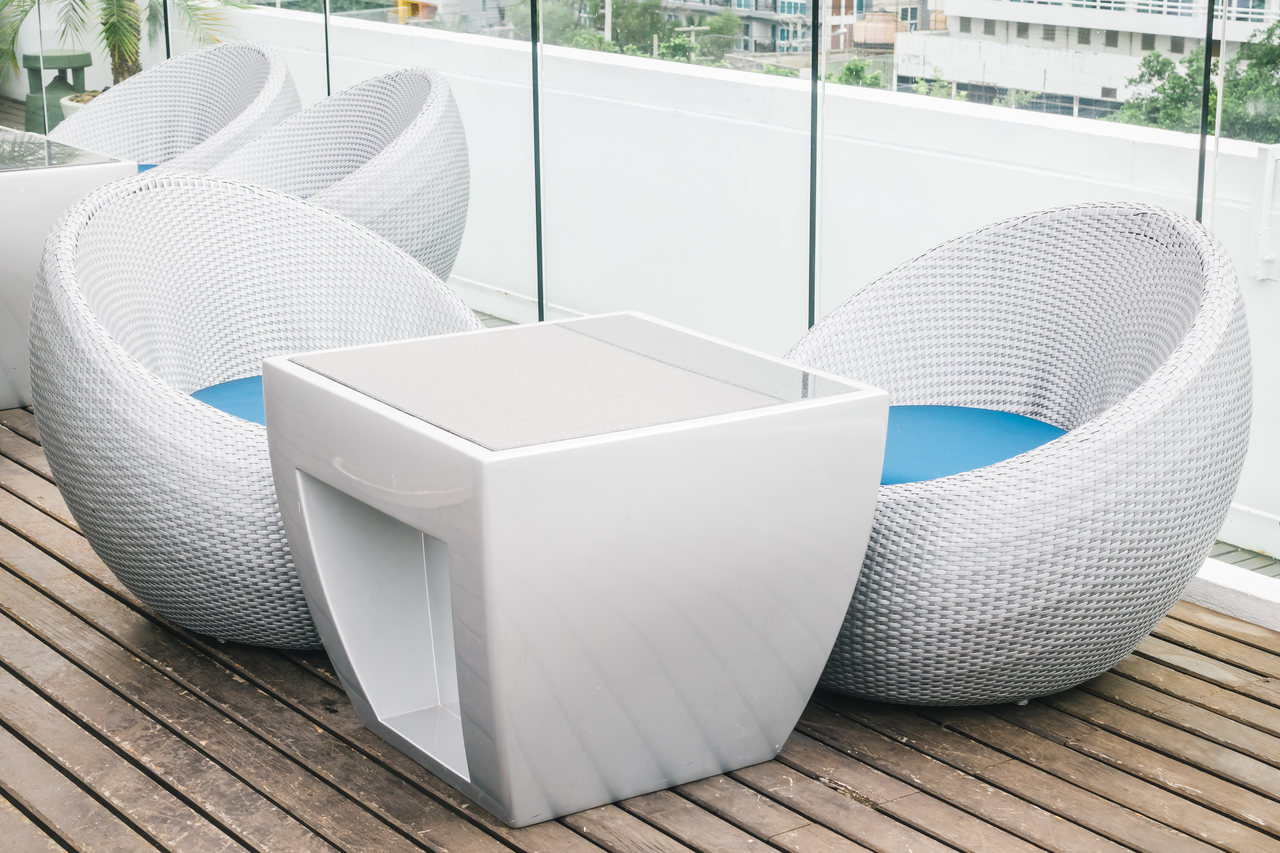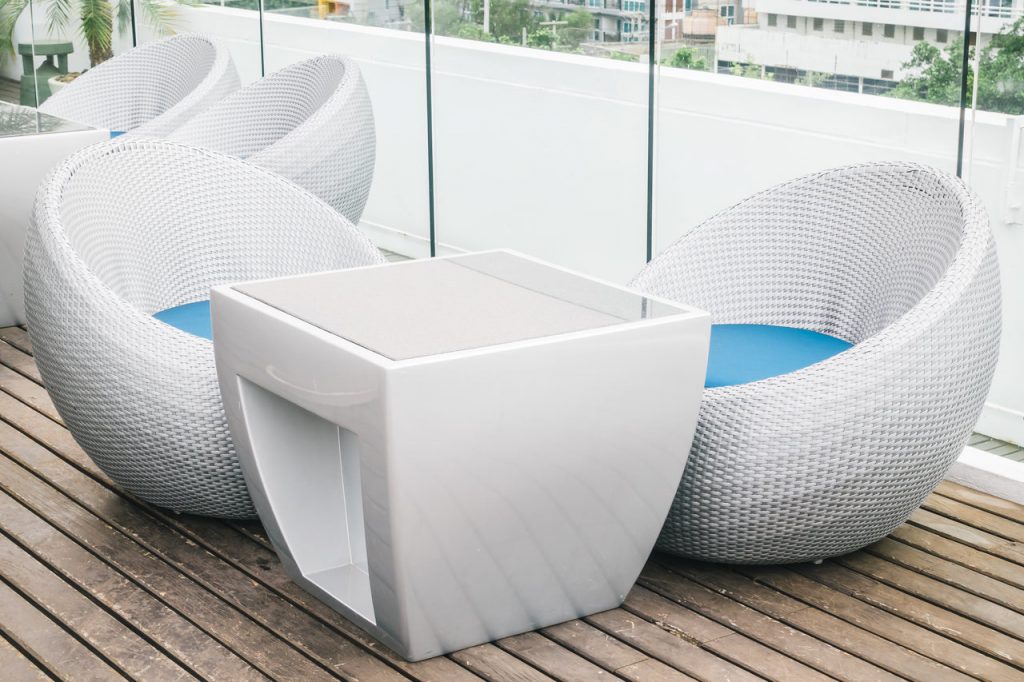 Thirdly: accessories
For those who like to spend afternoons cooking, an important element of terrace equipment will be a grill. In recent years, the traditional charcoal barbecue has been replaced by a gas version. Not only are they much easier to use, but it is also worth choosing them for the sake of your health – the exclusion of coal means that harmful substances are no longer released directly onto heated meat. People who enjoy direct contact with nature should equip their terrace with the necessary gardening tools, and the grown plants will only be an additional decoration of the garden. When furnishing your patio, think in advance about a place to store spare blankets, pillows or a set of barbecue tools. A cabinet will also provide you with a place to barbecue, which will come in handy during your meals outdoors.