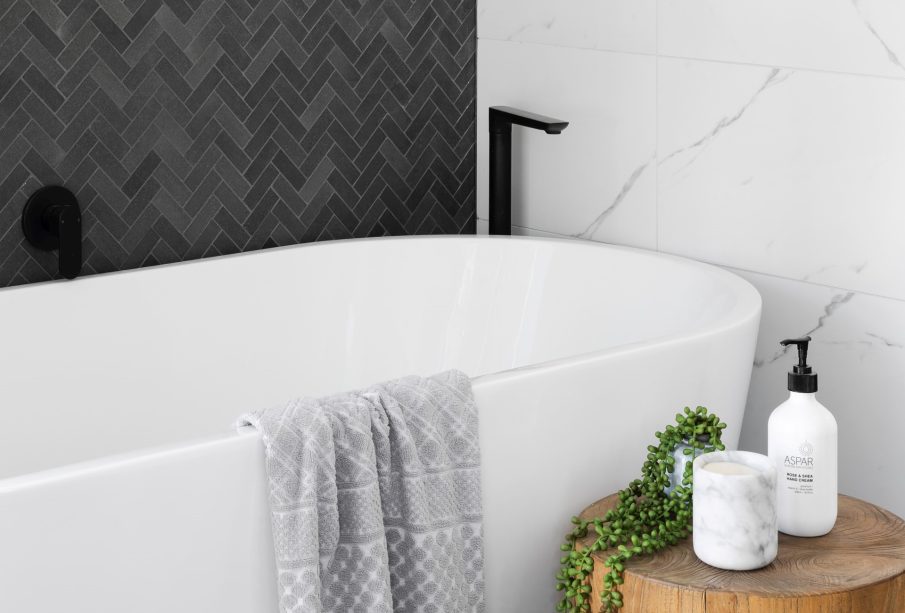 Do you dream of an elegant bathroom in vintage style? Check out the free-standing bathtub faucets. It looks simply amazing!
Bathroom in vintage style – yes or no?
Do you love to reach back to the old times, and vintage in fashion and interiors is particularly close to you? Then it's no wonder when you want to bring this atmosphere into your home. Interior designers have no doubt that vintage is still in vogue, and in fact it has never gone out of trend.
Even if for a while everyone is eager to decorate their homes in a modern way, vintage style comes back again and again! Do you dream of a bathroom like from another era? Check out how to decorate it.
Vintage furniture for the bathroom
When you plan such a room, think about the right choice of furniture for it. A vintage-style bathroom is not a place for modern furniture and led lighting – it requires more thought and a search for furniture sometimes even at an antique market! You may also find that old unused furniture from your grandparents' house will work great.
Even if you don't manage to get a shelf or countertop under the sink that remembers the old days, it doesn't mean that you won't create a vintage-style bathroom. Already certain accessories, such as a mirror, candles or curtains, make the atmosphere!
Fittings in vintage style – free-standing bathtub faucet
Of course, the climate of the bathroom is also determined by carefully selected fixtures. A free-standing bathtub faucet can be a real ornament. This is a very vintage-style thing, which is directly loved by lovers of such style! Such faucets give a wide spectrum of possibilities.
You can bet on something simple, or on the contrary, because on the market you can also find such faucets stylized in retro style. Huge popularity is enjoyed by faucets in the shade of copper or gold. Perhaps this is the option for you? Such fittings emphasize the atmosphere of the entire room and make you feel perfect in your bathroom. Remember to choose high-quality products that will not give you problems after a short use.
Faucet for a freestanding bathtub in the style you dream of
Although this type of solution is not one of the cheapest, dreams are made to come true. Freestanding bathtub faucets are a group of products that people with fantasies reach for! If you too are looking for original solutions, this may be a very good option for you. 
main photo: unsplash.com/R ARCHITECTURE