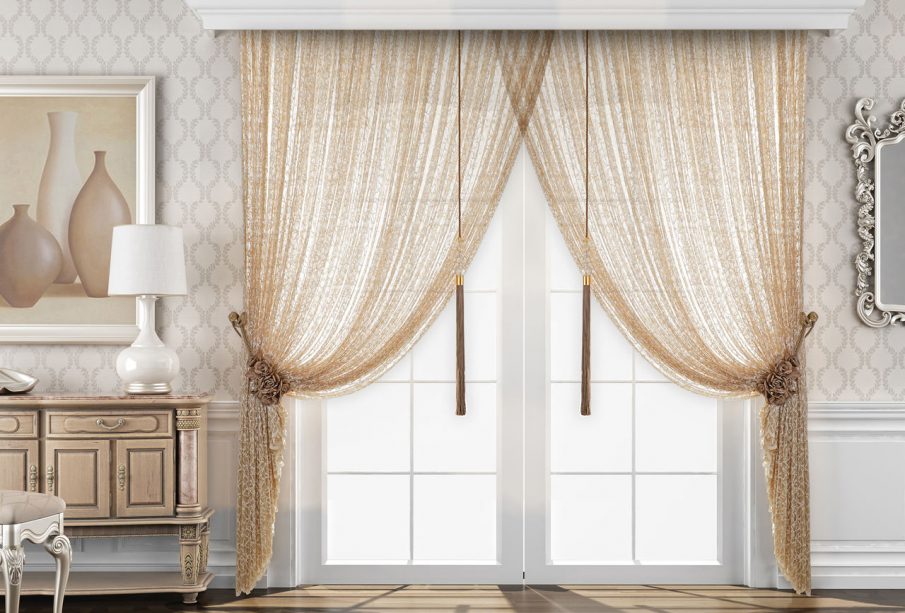 Choosing the right curtain for your living room is the final touch in decorating your interior. Do not be fooled by appearances. Although it may seem that a curtain is just a cover from prying eyes of neighbors, choosing the right fabric will change your apartment beyond recognition
Furnishing a unique interior is not only about buying the right furniture, painting the walls in accordance with current trends and deciding on a floor, which will serve for years. Equally important are accessories, because it is they which give the interior its unique character. Deciding on the right curtains, you will distinguish your living room from many others and make it look even better than rooms straight from the furniture catalogs.
First: the size of the room
When choosing curtains for the living room, it is extremely important to pay attention to how big your living room is. With smaller rooms, it is better to opt for a light fabric that will illuminate the room. This simple trick will make you optically enlarge any room without interfering with the walls. If you have more space at your disposal, do not be afraid to experiment with colors and the fabric from which the curtain is sewn. In large living rooms will look equally good plain, white materials and original models in intense colors. You do not have to be afraid that you will overwhelm the room with bright red or dark navy blue. On the contrary. This is a reliable way to liven up any decor and add a touch of extravagance to it
Second: color
As we mentioned earlier, plain white curtains will work best for small rooms, while in large rooms you shouldn't be afraid of a touch of color – but what color should you actually decide on? Pastel colors will give your living room a cozy character; navy blue will make the decor extremely elegant and modern at the same time; green is a guarantee of peace and harmony. Increasingly, white is being abandoned in favor of color, because color allows you to better express yourself in interior design. But what if you are loyal to the classics and can not imagine a choice other than white and beige, but smooth curtains you associate only with the windows of your grandmother? We have a solution for that too!
Thirdly: pattern
Curtains with interesting geometric patterns are the best compromise for those who cannot give up traditional white, but still dream of a bit of fantasy in the sphere of interior decoration. This solution will love every fan of modern interiors or strict Scandinavian interiors. Beware of curtains richly decorated with floral motifs. They will work well in a classic and romantic decor, but it is easy to overdo them and guarantee the impression of chaos. Instead of floral patterns, look around for eye-catching clips or brackets to fasten the curtains.
Fourth: practicality
An important consideration in choosing a curtain is what function it is actually supposed to serve. If you only care about aesthetics and adding variety to your interior, there is no objection to enjoying a curtain made of light, see-through material. However, when you're looking for a way to provide some privacy because you live on the first floor or in close proximity to other houses, opt for patterned or densely weaved models.
A thoughtful choice
As always in design the most important thing is moderation. Dark walls like with light curtains, austere rooms with geometric shapes, and large living rooms need a clear accent in the form of eye-catching colors or patterns. Curtains can be the icing on the cake of your living room decor, but they can also unnecessarily overwhelm it if you don't match them with the rest of your furnishings.