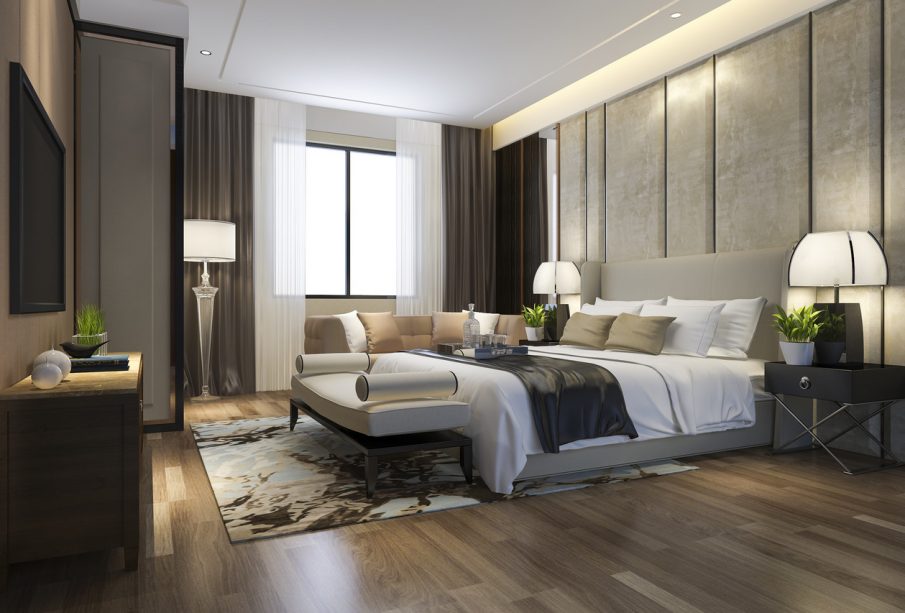 Many people are looking for an alternative to the traditional painting of walls with paint or decorating them with wallpaper. A great way to have an original looking interior is to put leather wall panels on the wall. They undoubtedly add a chic touch to the interior. A leather panel is nice to touch and soft, so it will be a great addition to your bedroom bed headboard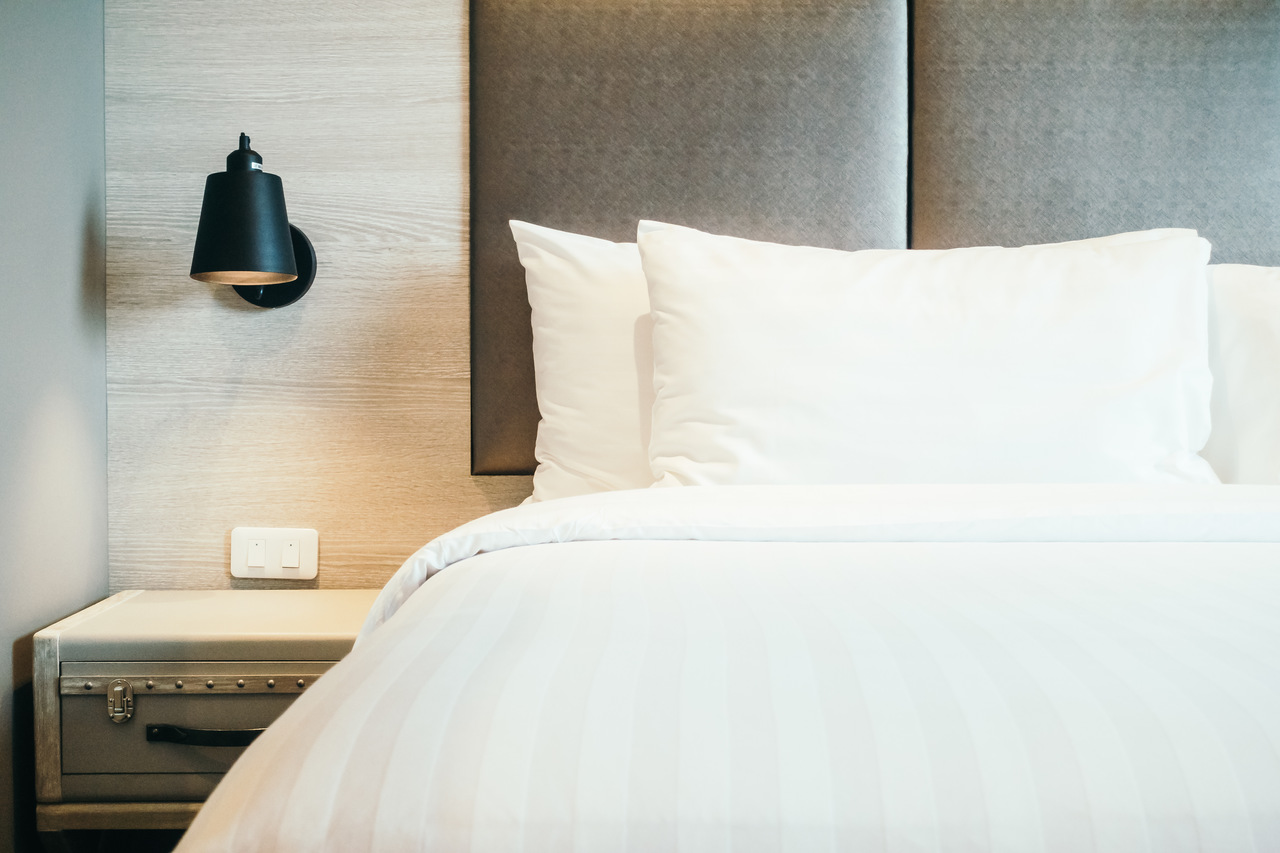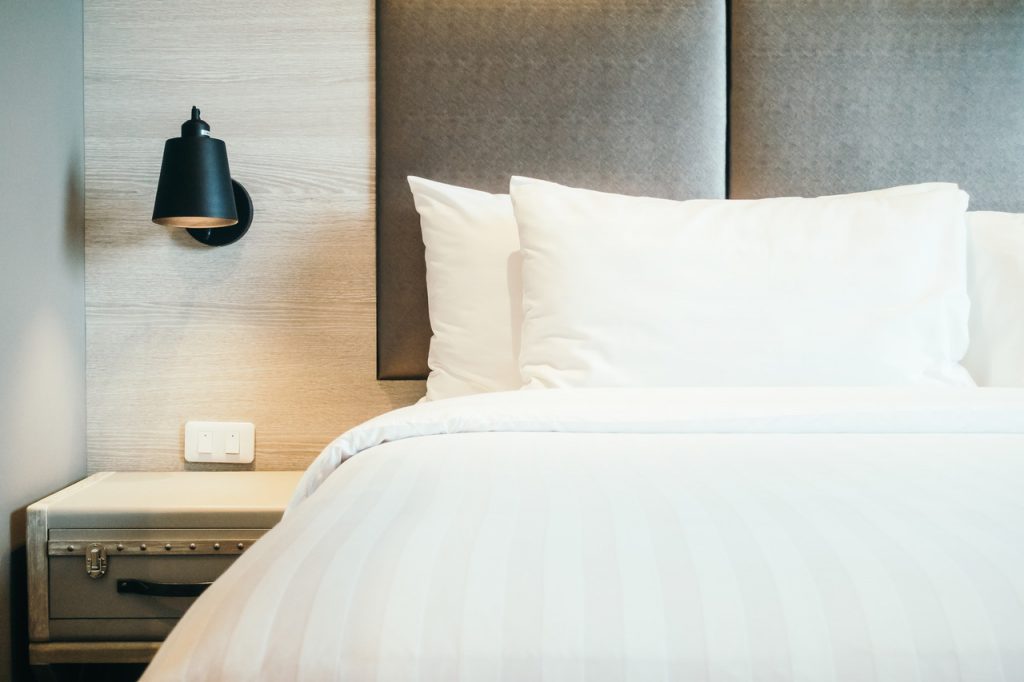 Leather panels in the bedroom will be a fantastic solution for people who do not like banal solutions in their home. It is a practical, but also stylish way to arrange the interior. The walls covered with this type of decoration will look great in a bedroom in glamour style and modern climate. Leather is a very fashionable element, which can be easily combined with furniture and accessories of a similar nature, creating a wonderful space for relaxation and rest
Leather wall panels – to which interiors do they fit?
Upholstered or leather solutions are firstly associated with leisure furniture. However, it turns out that in the stores offer you can find interesting proposals, which are leather or upholstered wall panels. This type of decoration is perfect as a decoration of a larger area, such as a wall. Placing this type of panels throughout the room can give an interesting result, but sometimes the effect can be too overwhelming. A great idea is to place them on a chosen wall or on a particular segment, for example behind the headrest of the bed, or next to the place where a dressing table stands. This is a great solution, especially for those who have a bigger bedroom area, where there are more arrangement possibilities. An unconventional solution will be a combination of different types of ornaments on the walls, which will form a well-thought-out and original whole
What color of leather panels will be the best?
The most common solution is to bet on leather wall panels of brown color and smooth surface, they will be perfect for bedrooms in a classic style. They will look beautiful in combination with heavy wooden furniture, bed and bedside tables. An element that breaks such strong accents can be delicate curtains or a carpet in a neutral, light color
However, manufacturers of leather wall panels give customers a very wide range of choices of different variants and colors. Thanks to dyeing and leathering techniques, the panels can look very original and unique. This gives interior decorators many design possibilities using this type of wall decoration. The interior of the bedroom can be decorated with different shapes, patterns and different styles can be used in it. An interesting solution is an arrangement in an oriental climate, inspired by Morocco. For lovers of glamour style an ideal choice will be leather panels embossed in a snake skin pattern or panels in the color of old gold. A chandelier with crystals will be a great match for this type of bedroom
Why leather panels are perfect for a bedroom?
Upholstered or leather wall panels create a cozy, yet elegant arrangement, which is perfect for bedrooms. Decorating the wall located behind the head of the bed in such a way, will make the bed become the centerpiece of the room. This, in turn, will build an intimate atmosphere and boudoir character of the interior, in which it is great to rest and spend time. Thanks to leather wall panels you can easily and effectively renovate your bedroom and give it a completely new style. The panels are very easy to install, that is why you can put them on the wall without doing a general renovation. Their undoubted advantage is that they help to dampen noise from outside, so they are perfect for a room adapted for resting and sleeping. This solution will be ideal for people who live in a block of flats and are sensitive to all kinds of noises
Some people decide to cover other spaces in the house with leather panels as well. You can find them as a design element in the kitchen, a way to decorate columns and pillars or even as a way to have a unique ceiling. An undeniable plus is that the wall panels are certified, which is a guarantee that they are of the highest quality and have no negative impact on the health of the inhabitants. Another advantage can be the fact that these materials are very easy to clean and stain resistant