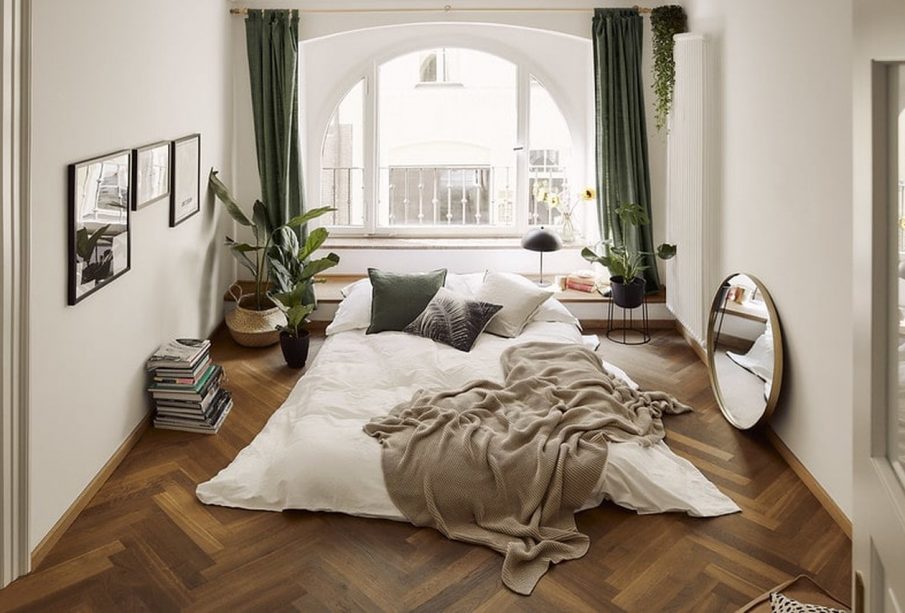 Time for summer in the bedroom! The season we love for sunshine, warmth, vacations and carefreeness can be a great inspiration for your bedroom decor. You do not have to paint the walls and replace all the furniture to create a summer atmosphere in your bedroom. Pay attention to accessories – their colors, patterns and textures.
We have prepared 5 inspirations that will give your bedroom a light, summer atmosphere and make it a place where you can relax at any time of the year.
Bright and sunny colors
Summer means sunshine! And while you should have perfect darkness at night for a healthy night's sleep, there's nothing stopping you from introducing bright, luminous colors. They'll set a fresh mood that will help you relax after a busy day, as well as put you in a positive frame of mind for the morning
Summer sunny colors can be easily introduced into your home in the form of textiles. Choose bed linen in your favourite bright colors or go for a sunny blanket or curtains in yellow tones. You'll find your bedroom will become a place where you can easily soak up the good energy and relax with joy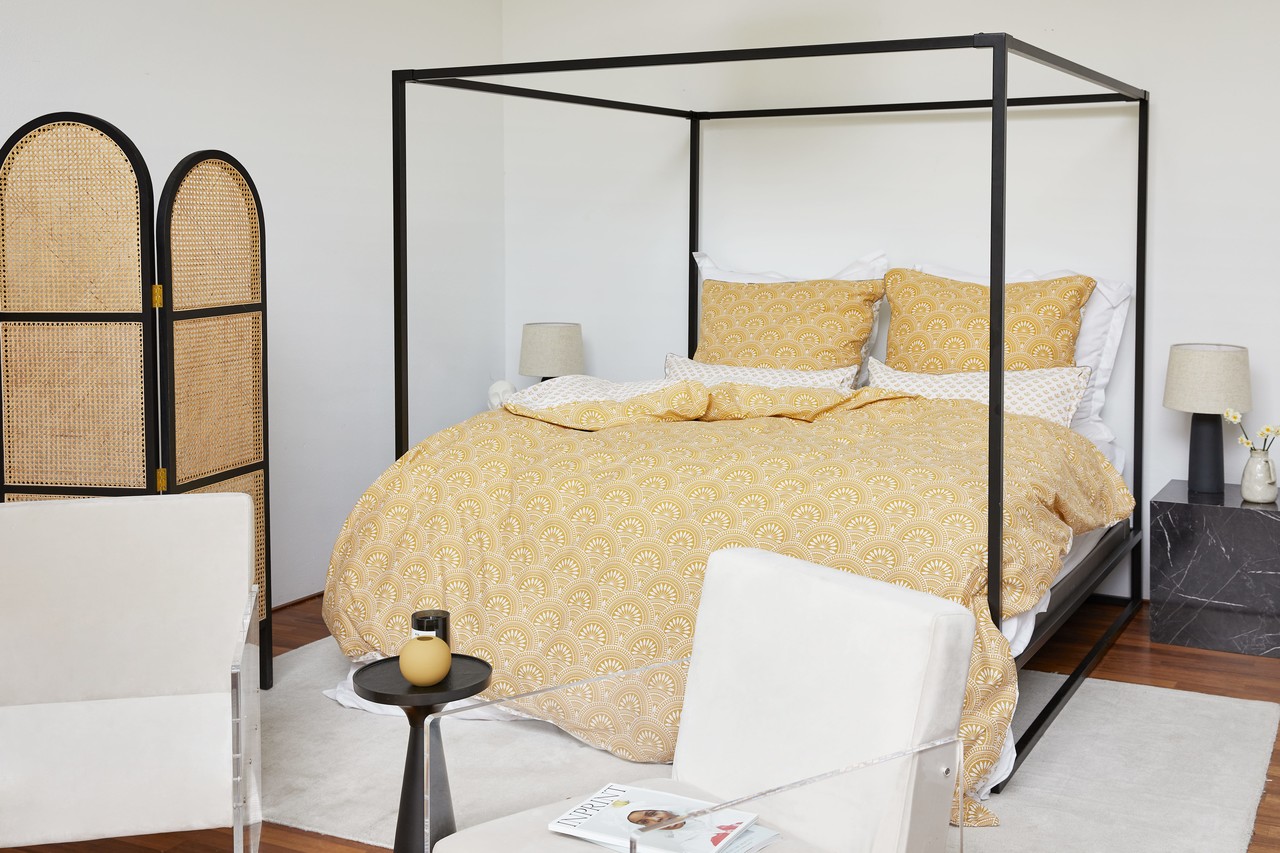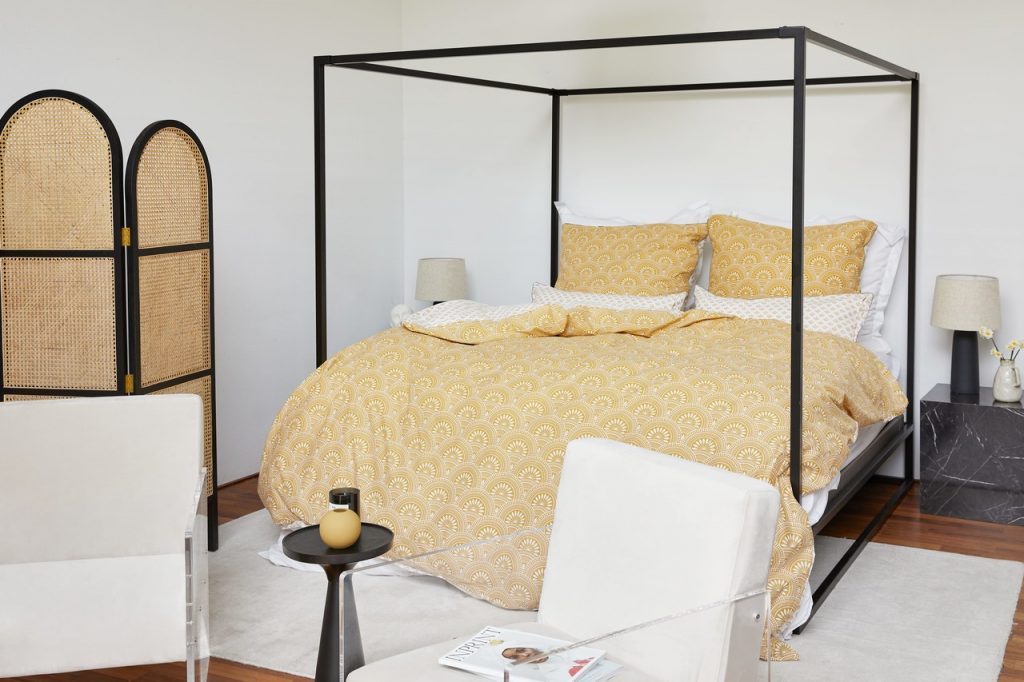 The perfect pillow for more than just sleeping
A good, comfortable pillow is essential for a good night's rest. But pillows are also an ideal way to quickly change your interior design. For a more summery feel to your bedroom, choose from a selection of decorative pillows in different sizes to add a touch of glamour to your bed
Remember that summer can come in many shades. From light earth colors enriched with beiges, to navy blues contrasting with white, which refers to nautical patterns. You can also liven up your bedroom by adding some casualness to the interior design and choosing bold graphic patterns in neon colors. They, too, will bring in a summer, cheerful atmosphere. In this case there is no single rule, it is all about imagination and fun. Choose what puts you in a good mood.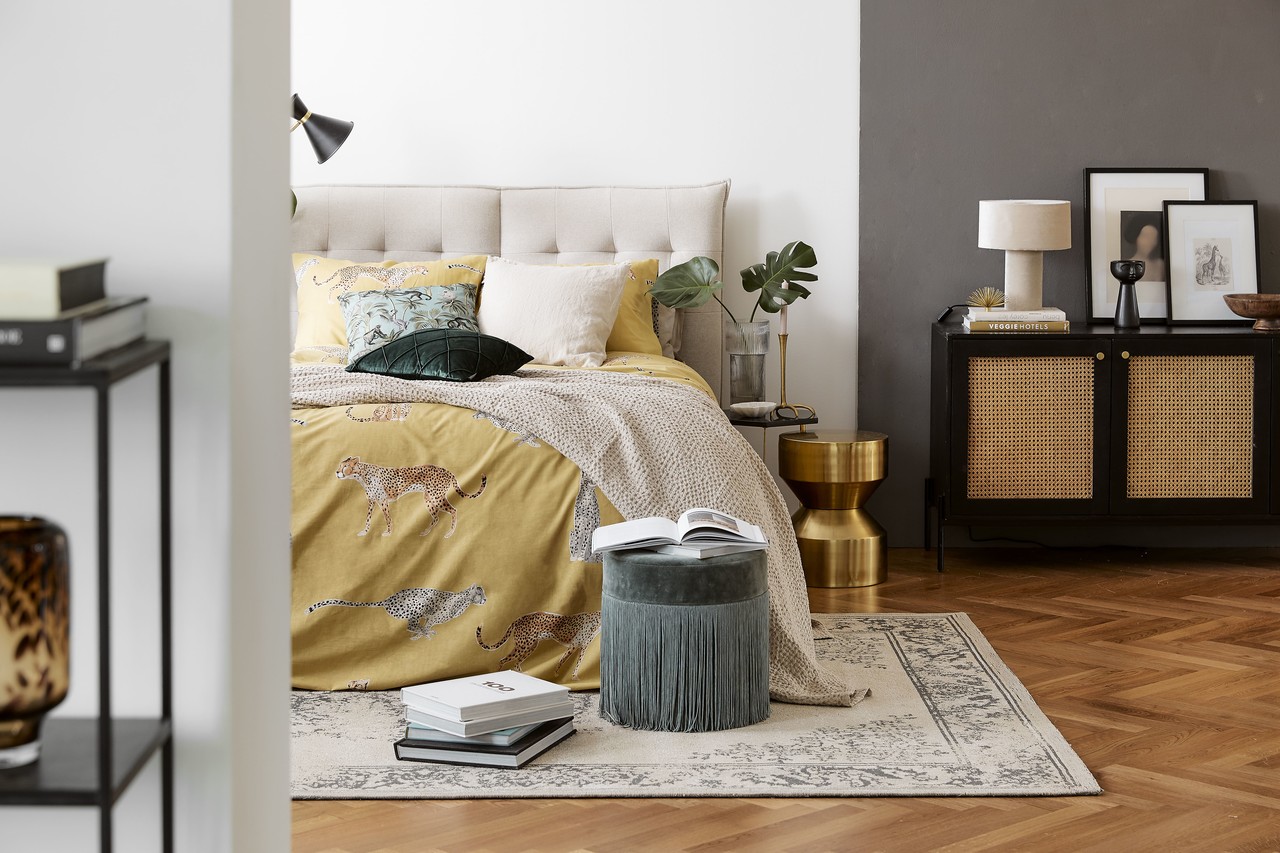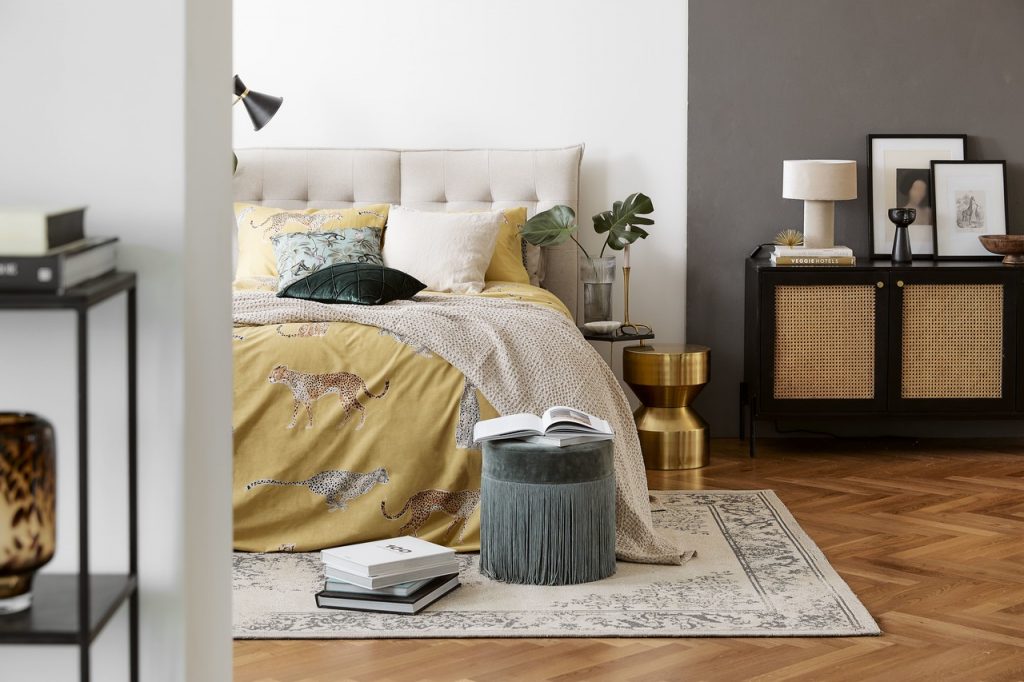 Opt for pouffes
A stylish pouffe is an easy way to liven up your bedroom and add a bit of lightness. Puff pouffes come in lots of colors and patterns, so you can choose something in summer colors. It will complement the style of your bedroom, but can also be a special accent to bring in the summer atmosphere.
Puffers add visual variety to the space, but they are also ultra practical and multifunctional. They can be used to sit on, as a footrest for an armchair or as an auxiliary table. You can put a decorative tray with a citrus-scented candle on it, your favourite book to read before bedtime, or a breakfast you'll enjoy eating in bed at the weekend.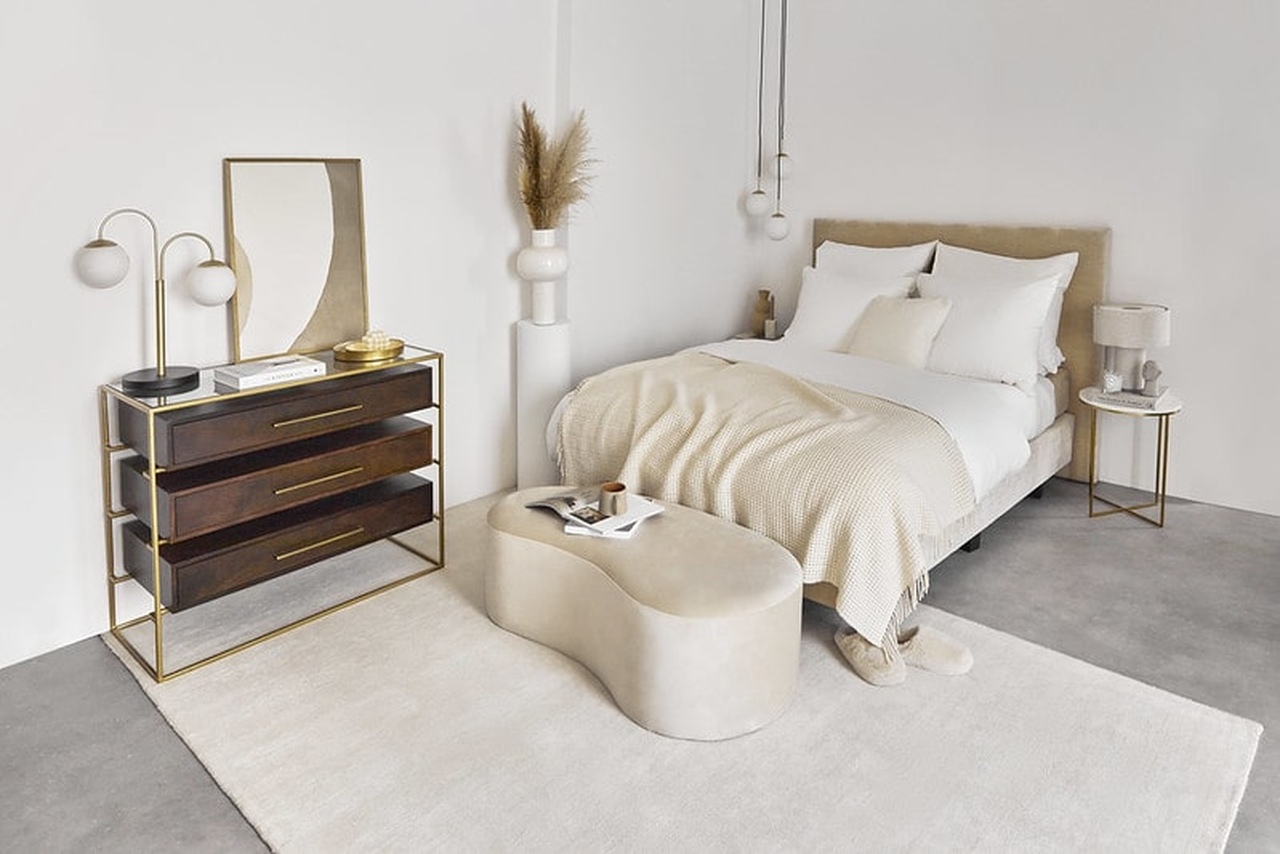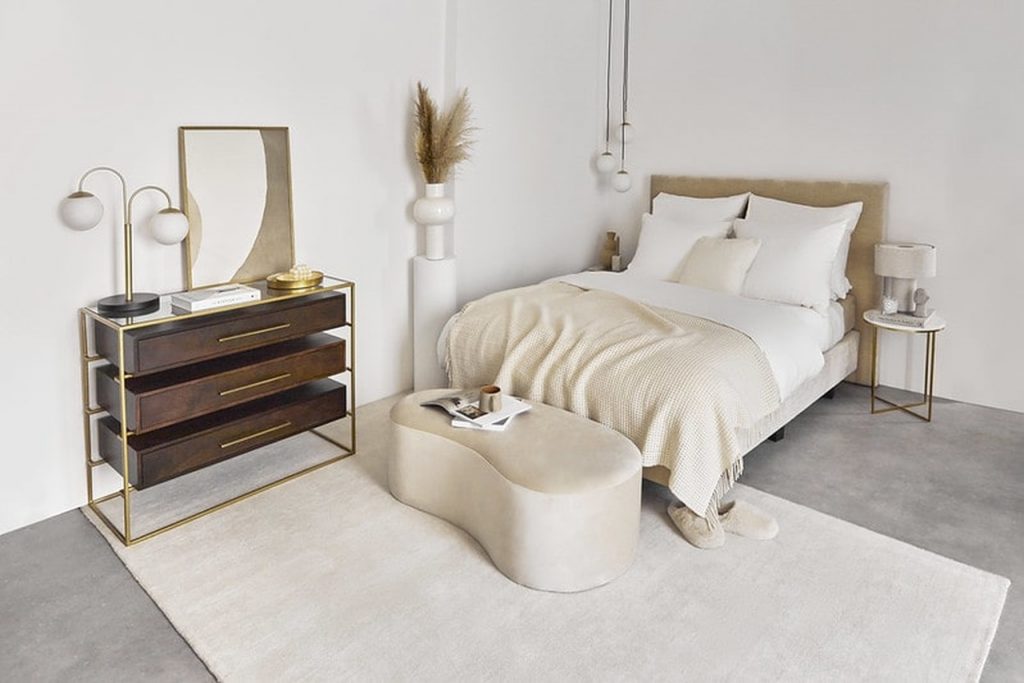 Bedside lamps made from natural materials
Bedside lamps are a must-have in the bedroom. It is worth using them to refresh the interior decor and bring a breath of summer into it. Bedside lamps made of natural materials and fabrics work well in this case. A lampshade made of Vienna plaid or rattan will add lightness to the room and, in the evening, will introduce beautiful light with atmospheric shadows on the walls
You don't have to limit yourself to one lamp! Bedside lamps, placed on a bedside table or a dresser, are a beautiful and very stylish element of any interior design. You can also look for a lamp in a minimalist, modern design, which with its simple, spherical form will draw inspiration from the sun in a less obvious way. In this case, you should choose something unique that you will associate with summer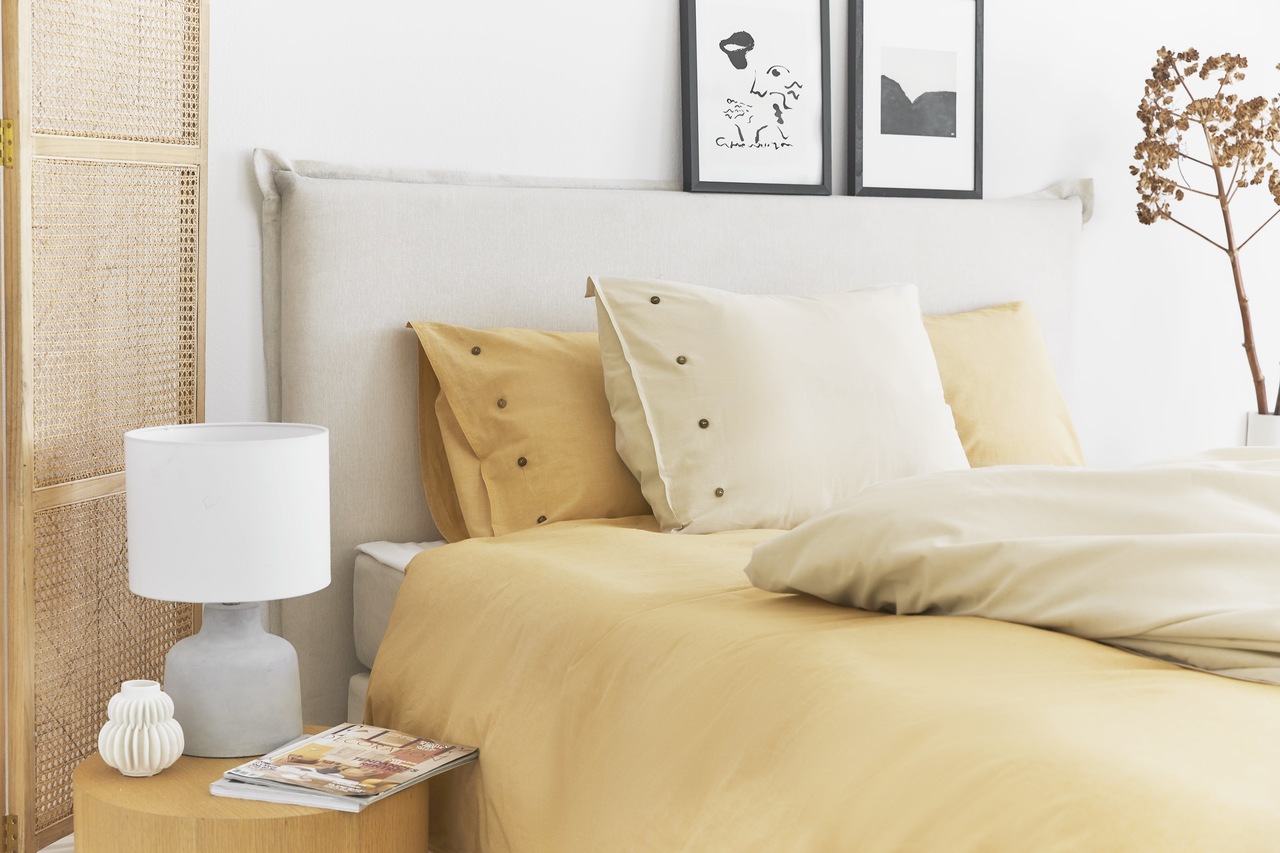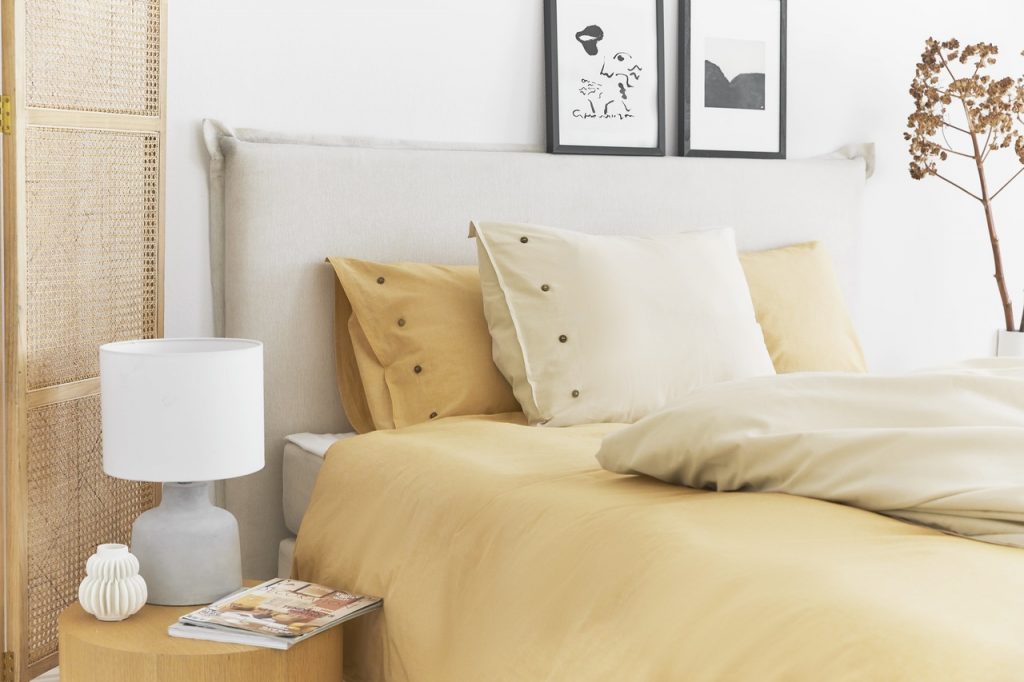 Flowers in vases and… on walls
Finally, a timeless idea – fresh flowers! Placed in a beautiful vase they will look very chic not only in the living room or dining room but also in the bedroom. The best choice are seasonal flowers or field bouquets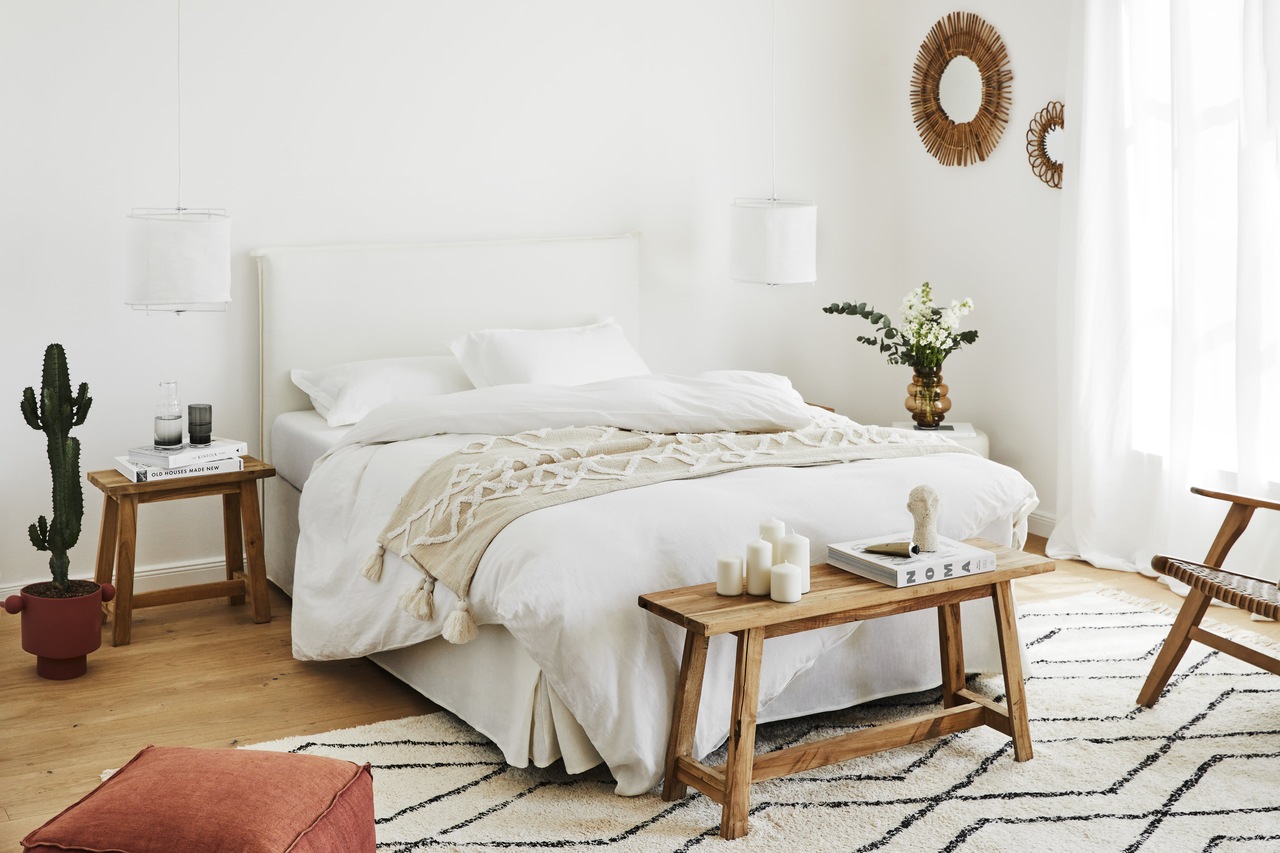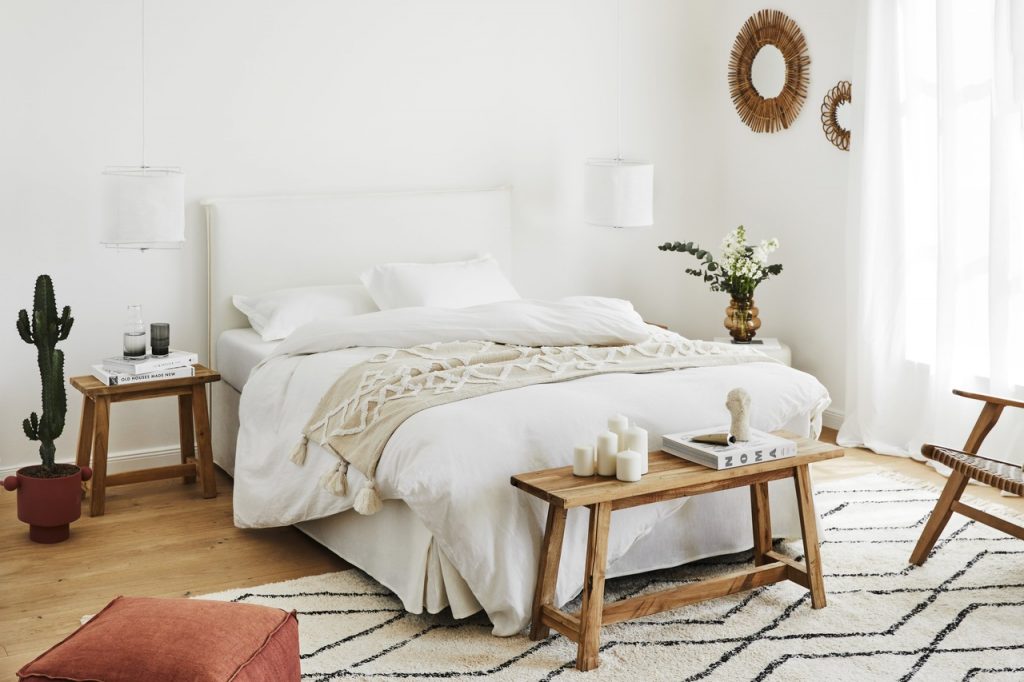 Floral elements can be boldly used on the walls as well. Choose paintings, posters or photos with flowers. This is an inspiration that can be treated in different ways. From a single painting on a bedroom wall, to a gallery, which has been trendy for several seasons now, where posters framed in different sizes create an eclectic mix of patterns. Much depends on whether you like subtle minimalism or maximalist glamour. Summer inspiration can be approached in many different ways
A summer bedroom will correspond perfectly with the season, but can also accompany you in the later months. Go ahead and draw on the above inspirations when metamorphosing your bedroom, choosing elements that will make it your favorite oasis of relaxation.

Photos: Westwing bedroom decor