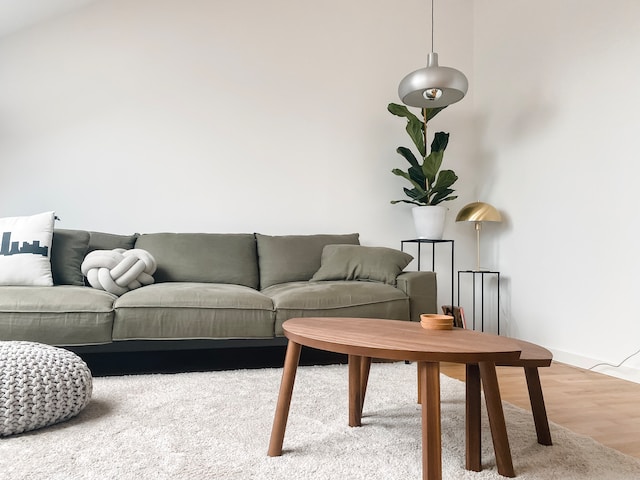 The living room, being the core of any home, reflects our taste, aesthetics, and, more importantly, our character. It's where we share our stories and create lasting memories. It's the setting of our celebrations and the solace of our quiet moments. The fundamental player of this space? The sofa. With an air of superiority, it summons everyone into its welcoming arms, promising comfort and companionship. However, it requires a protective shield, an outer layer to secure its longevity while maintaining its grace – a quality sofa cover.
Now, the question stands, what should be a sofa cover? What should it embody? A sofa cover is more than just a protective layer. It's a statement. It's a testament to your style, elegance, and respect for quality. It's the touch of sophistication that changes the ambiance of your living room. This article aims to enlighten you on the features and qualities your sofa cover should possess.
Elegance meets functionality: understanding the role of sofa covers
Sofa covers, while adding a touch of class to your living room, serve several practical functions. They guard your sofa against spills, wear and tear, and accidental pet damage. On the flip side, they bring a fresh wave of color, pattern, and texture to the existing decor, turning the mundane into mesmerizing.
From a design perspective, a sofa cover can be likened to a dress for your sofa, and it should be just as fashionable, fitting, and appealing. When selecting a sofa cover, you must consider how it aligns with the existing color palette, the patterns, and textures in your living room.
Choosing the perfect material: comfort, durability, and elegance
The material of your sofa cover is crucial, as it directly impacts the comfort, durability, and aesthetic appeal of your sofa. It should strike a balance between practicality and elegance.
Cotton and linen offer a breezy and casual look, with the added advantage of being machine-washable. They're perfect for households with pets and kids. Chenille and velvet, on the other hand, bring a lush, rich, and warm feel, though they require more careful cleaning.
Synthetic fabrics like polyester and spandex are affordable, durable, and offer impressive stain and wrinkle resistance. They can mimic the look of more expensive fabrics, making them a popular choice for sofa covers.
An excellent example of a high-quality sofa cover is the ektorp sofa cover. Its rich, textured fabric breathes new life into any living room while providing outstanding protection for your sofa.
Unleashing the power of patterns and colors
Patterns and colors carry an emotional weight and can dramatically alter the mood of your living room. They can make your sofa the center of attention or blend it subtly into the background.
For a serene and tranquil ambiance, consider going for cool colors like blues and greens. If you wish to inject some vibrancy and energy, opt for warm colors such as reds, oranges, or yellows. Neutrals work great when you aim for versatility, allowing you to change other decor elements without clashing with the sofa cover.
Patterns add visual interest to your living room. Bold patterns make a statement and become the focal point of the room. In contrast, smaller, more subtle patterns lend a sophisticated and elegant look. It's important to remember that the pattern of your sofa cover should harmonize with the overall design theme of your living room.
The right fit: ensuring an elegant and neat look
A poorly fitting sofa cover can be an eyesore, no matter how beautiful the fabric or design. The key to an elegant looking sofa cover is the right fit. You should take accurate measurements of your sofa before purchasing a cover.
Sofa covers come in different types, ranging from custom-fit, which are made specifically for your sofa model, to universal-fit, designed to fit a wide range of sofa sizes and shapes.
An ektorp sofa cover, for example, is a custom-fit cover designed for IKEA's Ektorp line of sofas. These covers offer a tailored look, enhancing the elegance of your living room.
Universal-fit sofa covers, on the other hand, are more versatile and usually come with features like elastic edges and tie straps for an adjustable fit. While they might not provide a flawless fit like custom-fit covers, they offer a reasonable fit for most sofas.
Maintaining elegance in the face of practicality
A sofa cover should be easy to maintain without compromising on its elegance. Machine-washable materials like cotton and polyester provide the ease of cleaning, making them ideal for homes with children or pets.
For more luxurious materials like velvet or chenille, dry cleaning might be the only safe cleaning method. Therefore, if your household is prone to spills and messes, you might want to reconsider using these materials.
In terms of durability, you need to consider how much traffic your sofa gets. If it's a frequently used piece of furniture, go for a more durable fabric that can withstand the constant use.
Above all, remember that the best sofa cover is one that reflects your personality and complements your living room decor. It should be a perfect blend of elegance, functionality, and durability. Whether it's an ektorp sofa cover or a universal-fit cover, make sure it aligns with your aesthetics and fulfills your practical needs. The right sofa cover can transform your living room into an inviting, stylish, and elegant space, so choose wisely. Are you looking for IKEA Friheten Covers? Check out the site https://mastersofcovers.com/collection/friheten/.
Main photo: outer material
Sponsored text