Frida Kahlo. The painter who became a pop culture icon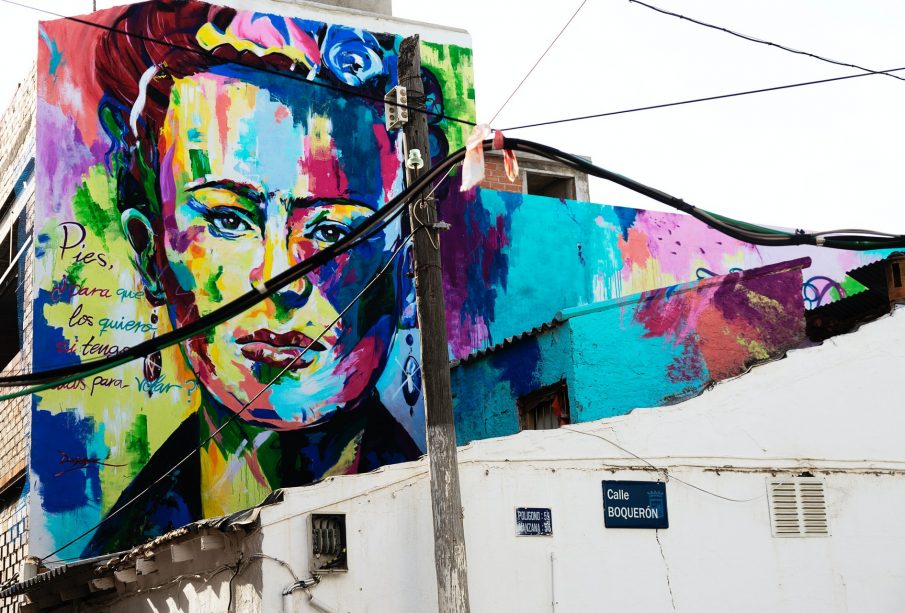 Her expressive paintings continue to inspire generations to come. Frida Kahlo is probably the most famous Mexican painter
Her works can be admired not only in museums – Frida's image and fragments of her works can be found on posters, notebook covers, bags, T-shirts and decorative accessories.
The world has been captivated by Frida and her personal, moving paintings, in which intense colors and expressive lines are combined with floral and animal motifs, as well as the pain and tragedy that the artist often experienced
Frida's difficult history influenced her work, with many of the Mexican artist's portraits reflecting the pain and hardships she faced. Her unique adventure in painting begins after an unfortunate accident.
Frida – a proud Mexican
Frida Kahlo was born on July 6, 1907. Mexico, her homeland, was significantly reflected in her paintings and her overall image. Frida enjoyed wearing traditional, colorful outfits, patterned skirts and dresses, and her raven-black hair was often decorated with colorful flowers. She liked to emphasize her connection to Mexico and drew inspiration from its culture
Art in response to pain and suffering
Even as a child, Frida struggled with health issues. At the age of 6, she contracted a form of polio, and at 18, she was in a tragic accident. The bus she was traveling on collided with a streetcar, and she was one of the most injured people. She was given no chance to survive.
She underwent 35 operations and for a long time lay immobilized in a plaster cast. In order to ease her daughter's suffering, her mother arranged painting accessories and a place for Frida to paint while she was lying in bed. Thus began the birth of the Mexican artist's first works
Paintings such as "Broken Column," "Roots," "My Grandparents, My Parents and Me," "Henry Ford Hospital," and "Self-Portrait with a Necklace of Thorns and a Hummingbird" have forever entered the art canon. However, her original style is difficult to classify unambiguously – sometimes Frida Kahlo's work is described as folk or naive art, other times as surrealist.
Love in Frida's paintings
Many of her paintings refer to her turbulent relationship with the much older Mexican painter Diego Rivera. Numerous affairs, betrayals – both on his part and hers – the inability to give birth to the child she wanted, and the constant pain that accompanied them are all evident in Frida's work
Nevertheless, Diego was her life partner, and he himself referred to Frida as "the love of his life." Their complicated relationship is reflected in paintings such as "Diego Riviera and Frida," "Diego in My Thoughts" and "The Two Fridas.
Frida – pop culture icon
In 1983, the first film about the Mexican painter was made. In 1991, an opera was staged in the U.S. entitled. "Frida," written by Robert Xavier Rodriguez. There was also an album in Frida's honor entitled "Suite for Frida Kahlo", released in 1994 by American musician James Newton. The image of Frida was placed on US postage stamps in 2001, and a year later the famous movie "Frida" was released, with Salma Hayek playing the title role. The artist's famous words – "Viva la vida" – from her last painting became the inspiration for one of Coldplay's albums
Her paintings and life are an expression of constant struggle, rebellion, disagreement with suffering and unquenchable thirst for life. Frida Kahlo's works have also become a symbol of liberated eroticism, and the artist herself is considered a representative of feminism in the art world. The distinctive characteristics of her work, the strength of her personality, and her turbulent history have made Frida a pop culture icon. Almost 70 years after her death, the Mexican artist's work continues to inspire, and her image is a frequently used motif.
Main photo: Quino Al/unsplash.com