Decorative garden grasses. Cultivation and care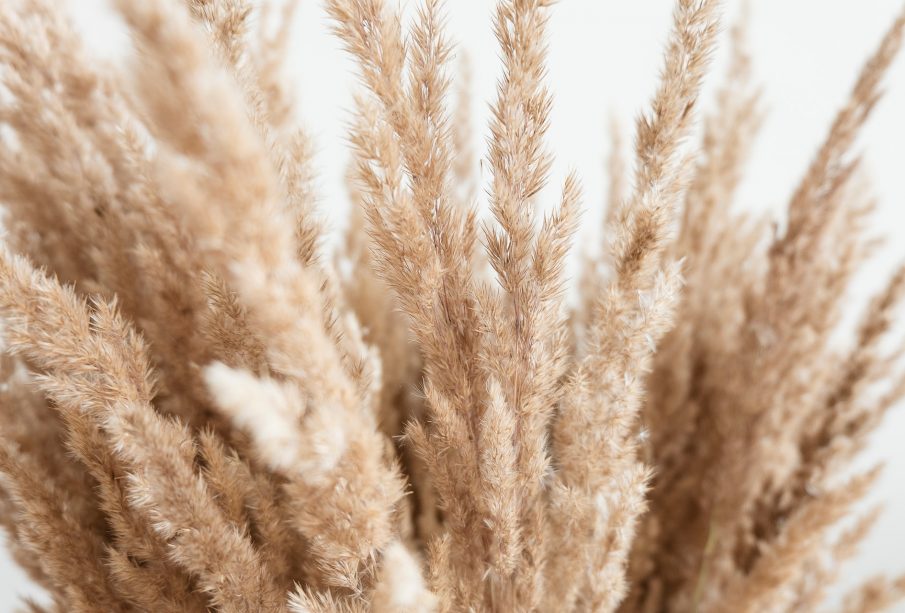 If you've decided to spice up the look of your garden by planting ornamental grasses in it, make sure you know what to do to make sure they take hold and look good.
Requirements of ornamental grasses
Just like any other plant, depending on the species, grasses will need different conditions to grow properly. At first, we only suggest how they will look and if they will visually fit in with the others.
However, the appearance of leaves, fruiting bodies and inflorescences is not everything. Consider how tall and wide they will eventually grow to, and requirements such as
substrate – determine what type of soil the species prefers, whether there is one in your garden or whether you are able to provide it. In any case, the richness, permeability and pH of the soil are important criteria. For example, Molinia modra needs moist and fertile, while sand blowfly on the contrary – sandy and dry soil
position – each plant needs a different degree of sunlight. Ornamental grasses usually prefer a high level of it in either a "full" or diffuse form. Excessive shade will contribute to their weaker flowering, inferior tillering and strong coloration;
frost resistance – pay attention to this especially if you live in one of the colder regions of Poland. Some species of ornamental grasses will require additional protection, especially during winter, such as spartina and knapweed millet. Low temperatures, on the other hand, will be well tolerated by autumn seslery and evergreen oats, which require frequent dividing and spacing.
Growing and caring for ornamental grasses
If the seedlings you choose have high frost resistance, you can plant them in early fall. Otherwise, and if you are unsure of their hardiness, choose spring. Pick a spot that gets plenty of sun, then clear it of weeds and dig it out. Dig posts for the seedlings and pour some compost or other fertilizer into them.
Grasses are most often watered when they are just starting to grow and during prolonged droughts. For those growing in pots, watering must be regular and, in summer, daily. Remember to direct the water stream low, just above the ground, and not on the leaves, as this can cause burns and fungal diseases. The best time for watering is in the morning and early evening. Nitrogen and phosphorus-potassium fertilizers are recommended for ornamental grasses
Pruning is an important maintenance procedure. Species in which it is advisable include: switchgrass, pampas grass, Chinese miscanthus and imperata cylindrica.
Remove dry patches of grass with secateurs or shears ten centimetres above the ground before the new leaves have appeared
In the case of older, tall grasses, let it be as much as twenty centimetres. Remember that this should be done in spring, even as early as mid-March when the frosts have passed. The best time to do it is by observing the center of the clump – when it starts to show green, pink or red – you can start pruning.
Important: Not all ornamental grasses need this! Fescue, sedge, liriope and blackgrass would react badly to pruning.
Remove weeds regularly. Spread a thick layer of mulch around grasses in the fall to protect the plants from frost. Grasses can also be combed out using a metal rake or even a rake.
Despite their name, ornamental grasses are not only aesthetically pleasing but also functional. They can act as a natural screen, hedge or gently shade the pond or pool.
Main Photo: Katsia Jazwinska/unsplash.com