Functional and comfortable terrace – how to create it?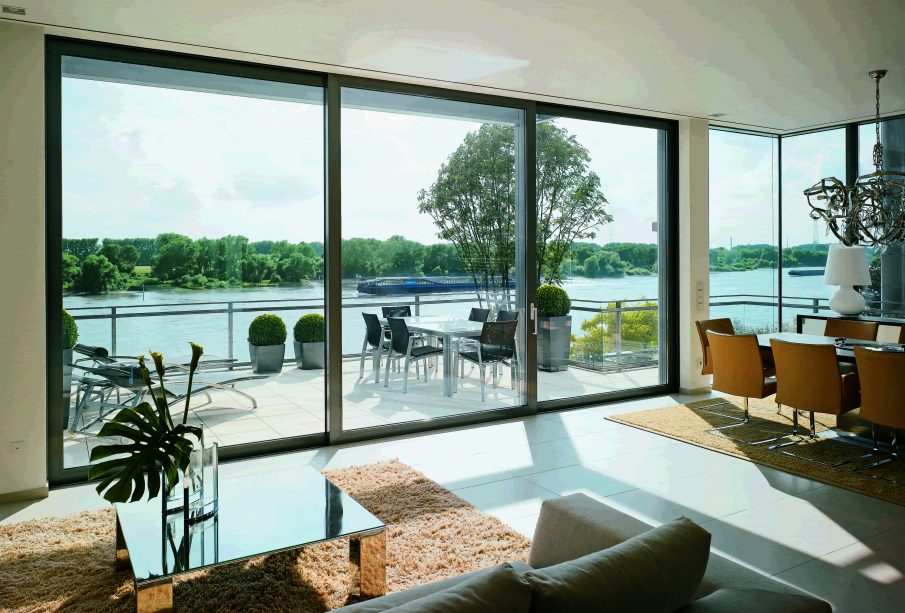 The terrace – on the one hand, until recently a synonym of luxury, on the other hand – today an almost permanent element of residential construction – is an additional usable space of the house and a very practical place to spend time together. How to plan a terrace to make it as functional and comfortable as possible? Rafał Buczek, an expert from the premium manufacturer of windows and doors, AWILUX, answers this question.
Being on the terrace is a great attraction every day and for most of the year – from the first, warm days of spring until the last days of autumn. Covering the terrace also makes it more comfortable. Not only does it protect the terrace from rain, but also we do not have to worry about furniture that could get wet or damaged. A terrace is not only a great attraction for family members and guests but also increases the value of the property. So what should we consider when planning a terrace to make it as useful as possible?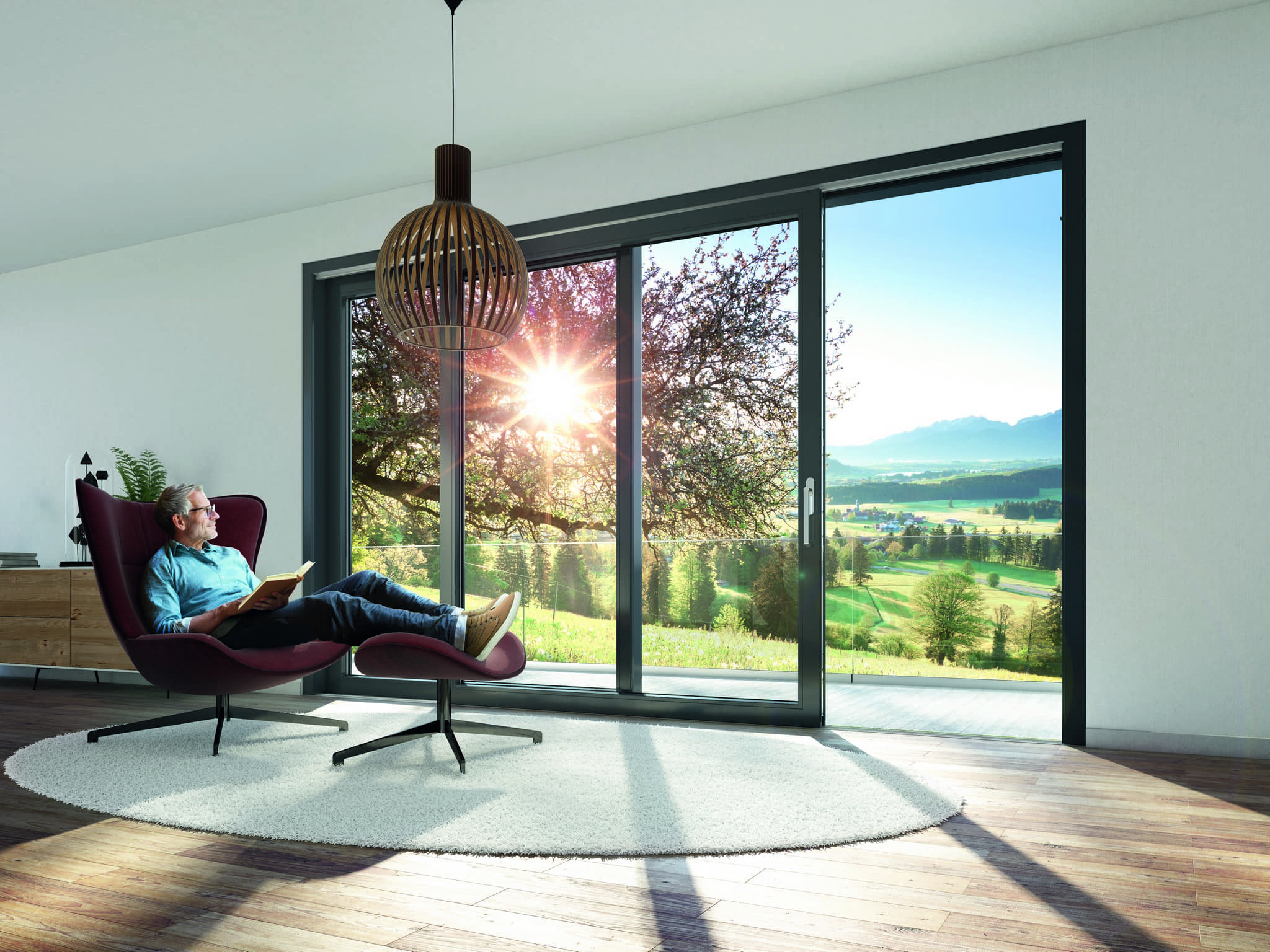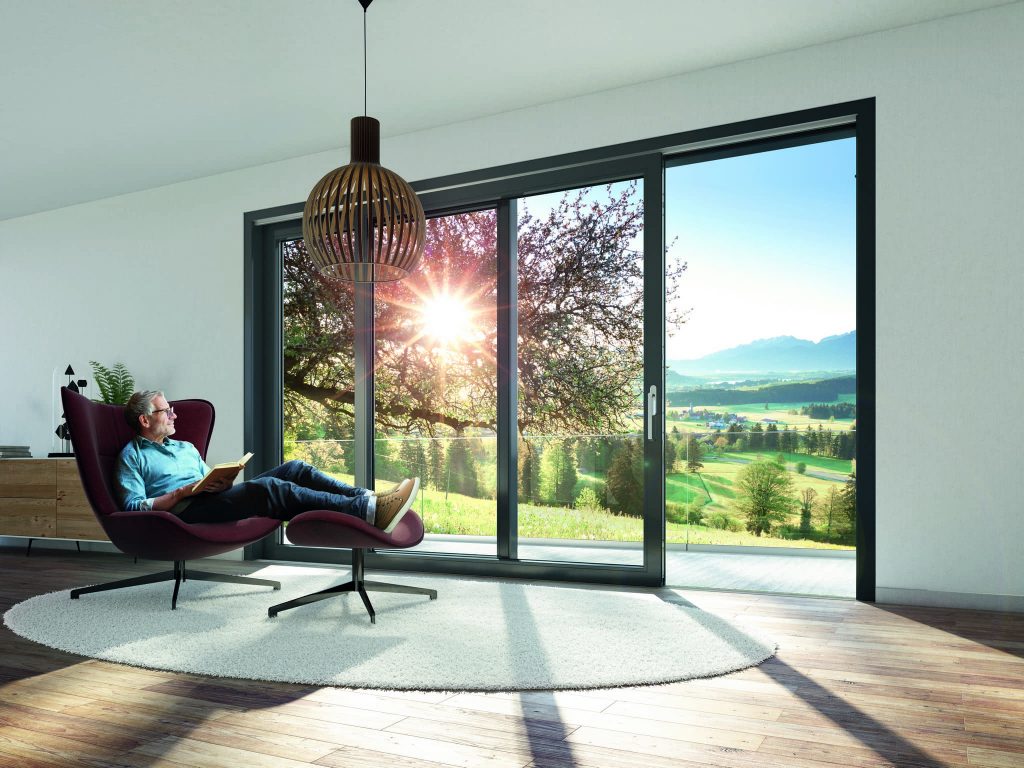 First of all, the location
In order to get the most out of a home terrace, the first thing to consider is the position of the terrace in relation to the sun, in other words the degree of sunshine.
– In most cases, we want the terrace to be as warm as possible and the sun to shine most of the day. It is worth mentioning that a canopy that provides at least some shade during hot or rainy days is a great advantage. A well-sunlit terrace also means a huge amount of natural light and warmth flowing into the living room or another room that we decide to connect with the terrace. This allows us to save a bit on costs related to energy

– says Rafał Buczek, AWILUX expert
Construction and materials
Another important issue is the construction and plan of the terrace itself. Make sure it will be big enough to provide comfortable rest for the whole family. Make sure it is large enough for the whole family to relax comfortably and include extra space for furniture and other items such as a barbecue.
– When it comes to the actual construction of the terrace, the choice of substrate is important. Of course, wood is still the most popular choice, but when deciding on wood, pay special attention to the quality and durability of the material and take into account the color change of the boards, which is a natural effect of aging. An interesting fact may be that recently an alternative to wood, namely easier to maintain composite boards, has also become very popular. Apart from them, the choice often falls on tiles or architectural concrete

– explains the AWILUX expert.
In the planning phase, we also need to think about the electrical installation. Sockets, switches and lighting have to be in a suitable and safe location, which also has a significant impact on the comfort of the terrace.
The combination of terrace and interior
Modern window solutions offer enormous possibilities. The terrace is best optically connected to the interior through large, panoramic glazing. This type of solution is a great addition to any building structure.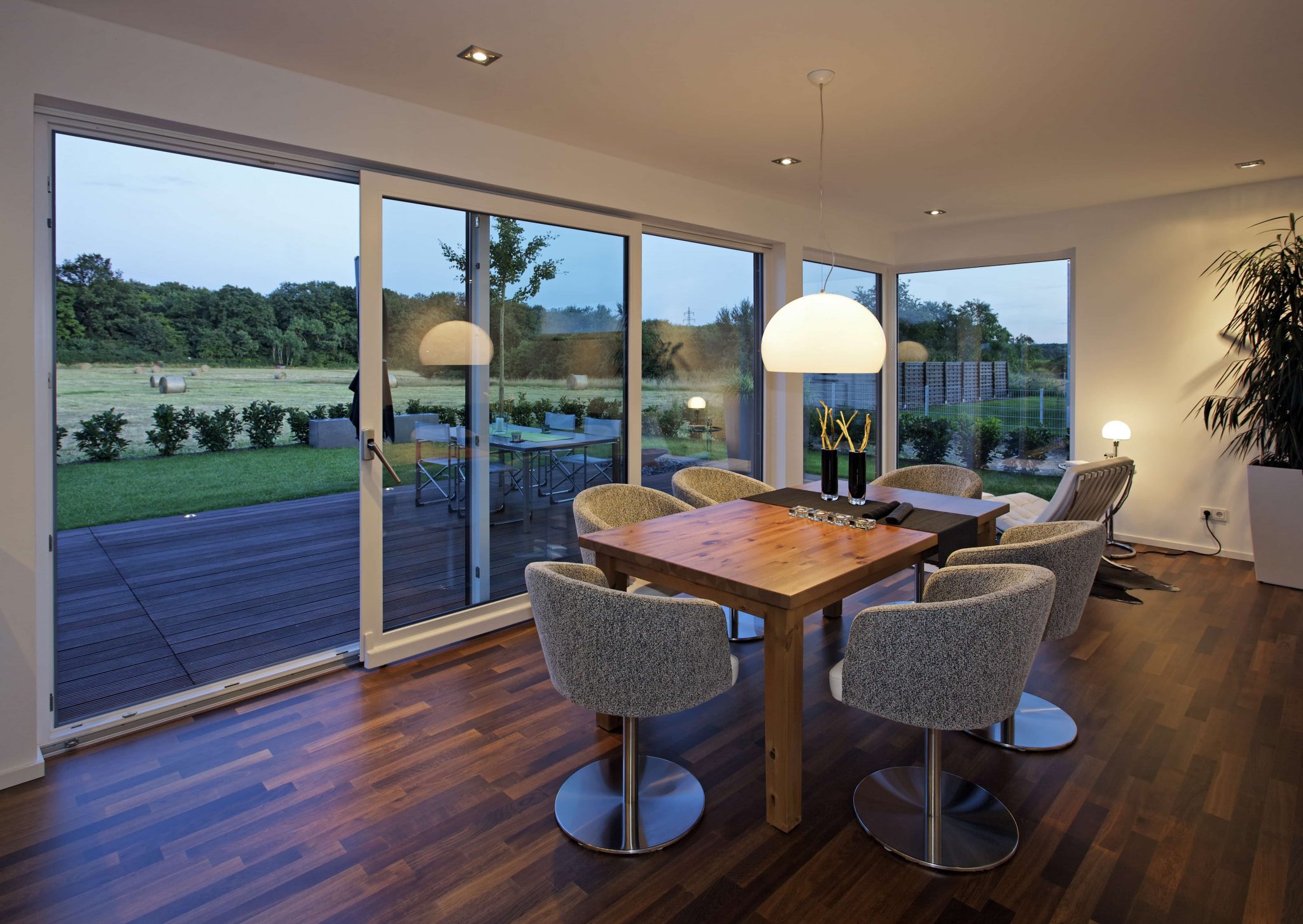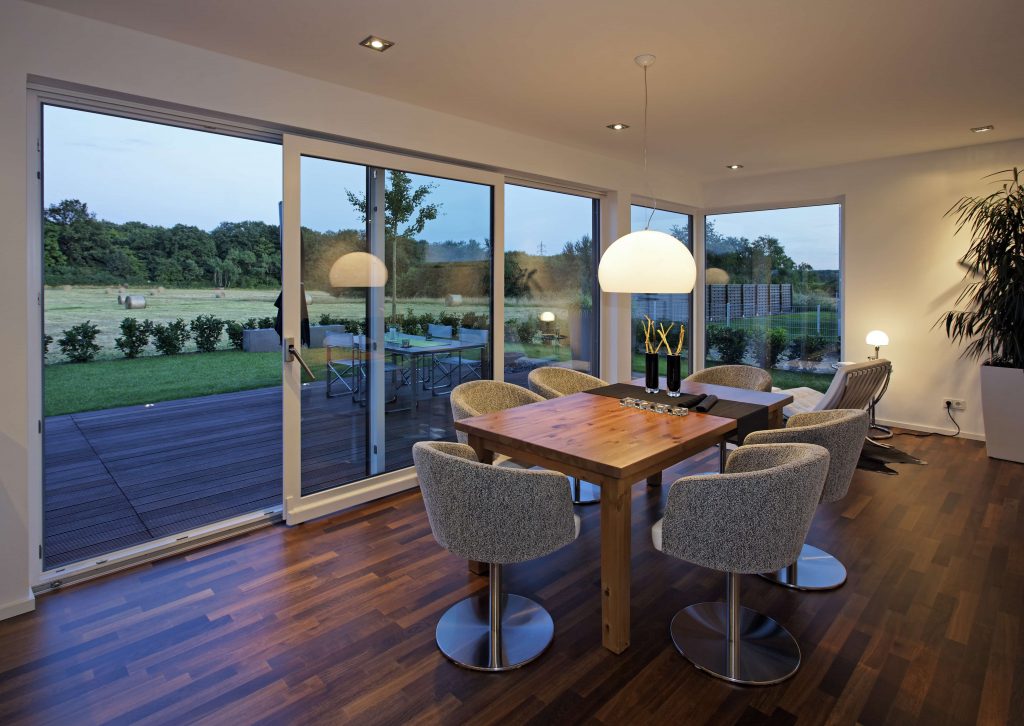 – Modern sliding PVC systems allow us to design really wide exits – even up to 6.5m wide. Thanks to them it will be possible to move comfortably and fully open the interior to the terrace and garden. An interesting solution based on PVC technology is the innovative LivIngSlide Panorama system. It provides maximum transparency and interior illumination through the use of low fixed sash and extremely narrow profiles filled with large glazing. In case of aluminium systems, AWISlide system is an interesting solution distinguished by unique aesthetics, high thermal insulation parameters and wide design possibilities. It has been designed for bright and illuminated interiors. Glazing may constitute even 90% of this solution, while maintaining appropriate rigidity and resistance of the structure

– says Rafał Buczek
The AWILUX expert adds that such tailor-made and technologically advanced sliding systems also have other advantages, such as a lower threshold that can be reduced to practically zero. This not only deepens the feeling of connection between inside and outside, but also offers tremendous comfort.
Is large glazing safe?
In large glazing it is standard to use triple-glazed packages, which are characterized by increased resistance. Due to the size of the glass panes are often mounted with a thickness of 6 mm, which further increases the resistance to multiple impacts, significantly reducing the risk of damage and burglary. Anti-burglary systems and toughened glass provide an additional barrier and protection.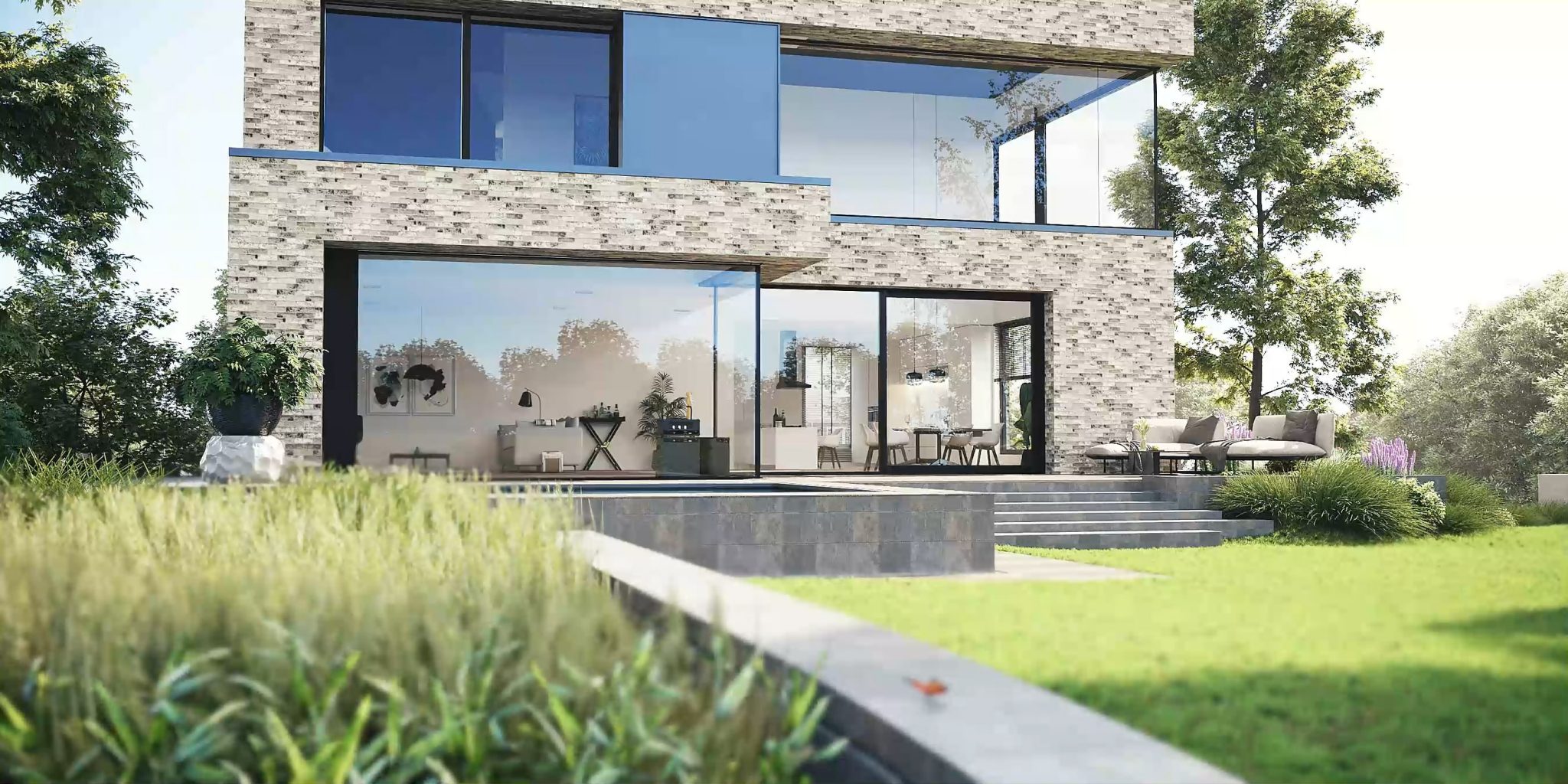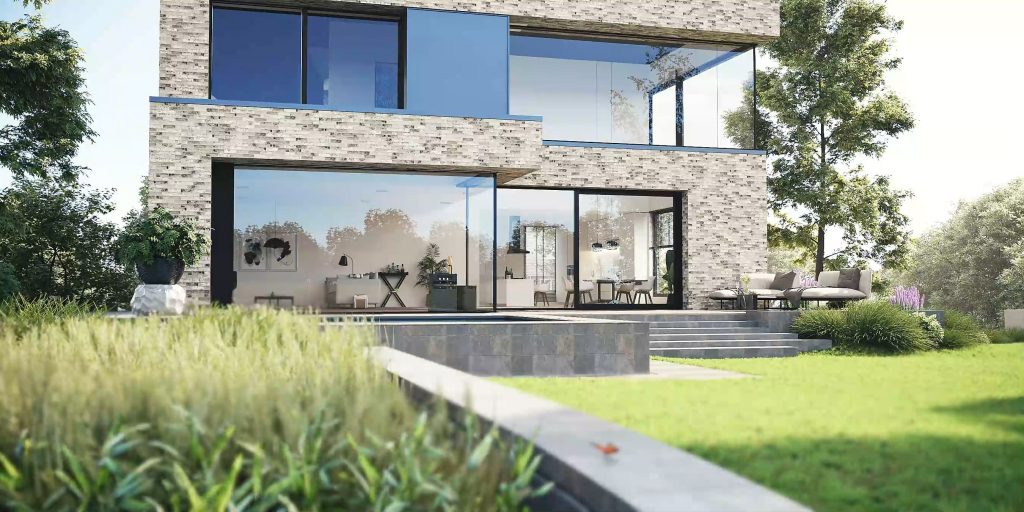 A well thought-out terrace is definitely an added value for any home. The key to success here is well thought-out decisions and the use of modern solutions. The window and door systems from AWILUX are also characterised by the highest thermal insulation values, in line with standards for modern, energy-efficient architecture