Terrace carpet. What kind of carpet will work for the outdoors?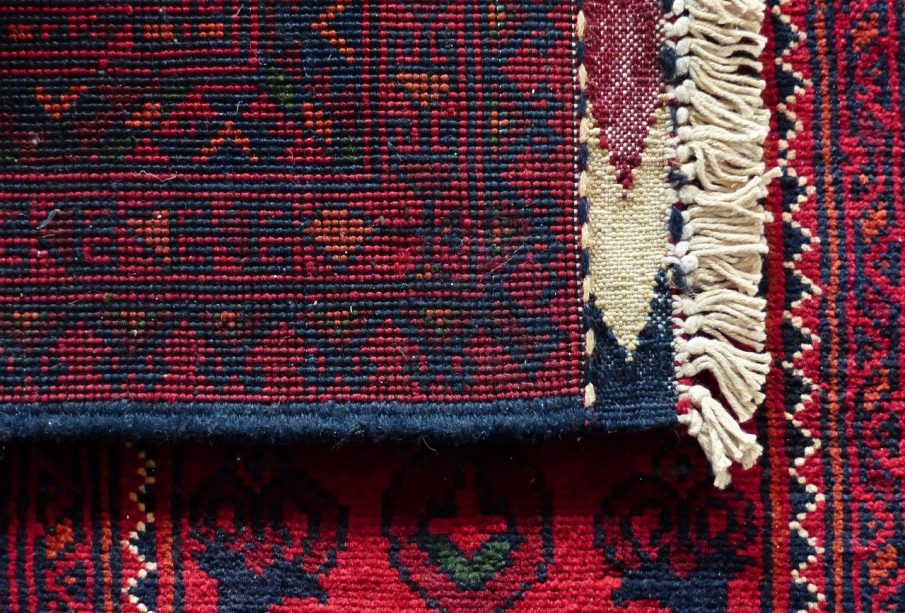 Increasingly, carpets decorate not only our interiors, but also appear on terraces and balconies. How to choose an outdoor carpet? From our guide you will learn what to pay attention to when buying.
Carpets are very practical and stand out for their great decorative potential, so it's no wonder that we are increasingly willing to place them on terraces, balconies and in gardens, thus creating an outdoor living room and an elegant space for relaxation. However, an outdoor carpet must be distinguished by good performance and resistance to weathering. We suggest which one to choose.
Carpet for the terrace – what material?
On the terrace, the best choice will be carpets designed for outdoor use, that is, those characterized by resistance to moisture and sunlight. A good choice will be synthetic carpets, which are easy to clean, do not absorb water, do not deform and do not change color. We can choose among vinyl, polyethylene and polypropylene carpets. Alternatively, polyester models are worth considering, but if you decide to buy them, you must remember that although they absorb less water than those made of natural materials, they still need to be rolled up and tucked away when it rains.
Synthetic products are not to everyone's liking. There is no denying that carpets made of natural fibers look beautiful and elegant, but their disadvantage is that they react badly to weather conditions (rain, sun, moisture), so they quickly deteriorate. If you are very keen on natural products, you can compromise and instead of a large rug opt for several small rugs or mats, which you can quickly roll up and take away from the terrace when the weather turns bad. In the form of decorative natural rugs for outdoor use, those made of jute and hemp fibers will work well, as well as string rugs, woven from wool yarn, and braided cotton rugs.
Carpet for the terrace – what kind to choose and where to lay it?
Carpets are most often laid under the table and chairs or armchairs, thus accenting the space intended for relaxation and celebration. If we would like the carpet to be placed under the garden furniture, we need to choose a carpet large enough so that the gathered equipment does not extend beyond its edge. This will give us a more harmonious arrangement.
If our terrace or balcony has a rectangular shape, then we should opt for an oblong rug, which with its size will not overwhelm the limited space. In the case of large spaces, we can afford round rugs. Compositions consisting of several smaller rugs and mats also look interesting, which gives the terrace a cozy character.
How to take care of an outdoor rug?
Even if you opt for a rug made of synthetic materials, you must remember to clean it regularly. Outside, everything gets dirtier and dustier. It would be best to vacuum the terrace carpet at least twice a week, and at least once a month take the time to wash it. Regular cleaning will remove not only dirt, dust and sand from its surface, but also numerous microorganisms that are responsible for the growth of fungi and allergens.
main photo: pixabay.com/Hans