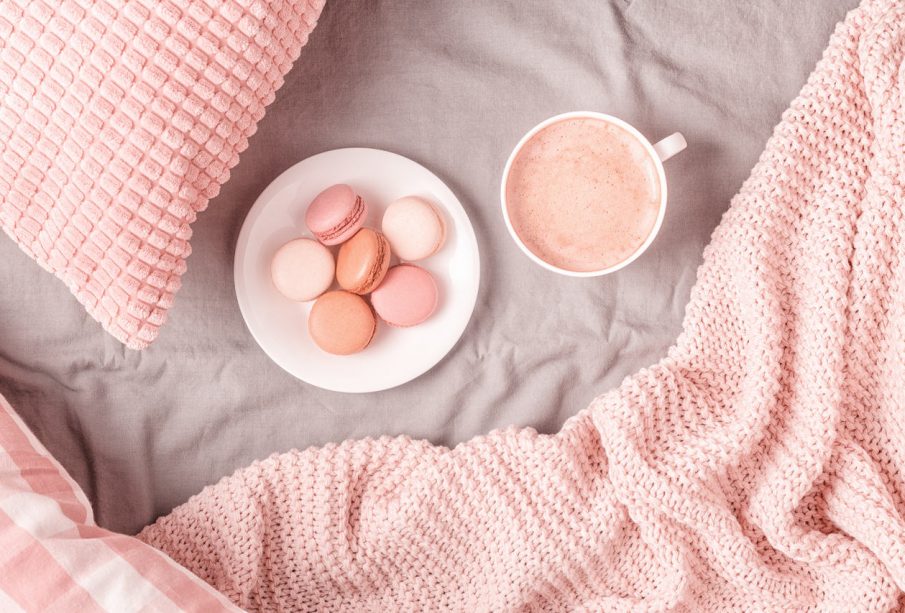 Do you love reading romance and you know most of romantic comedies practically by heart? A bedroom decorated in a romantic style, full of pink and flowers, will surely appeal to you. A woman's bedroom should be an aesthetic place, where order and harmony reign. With the right color scheme and choice of furniture and accessories, it can be a perfect place to rest.
Bedroom arrangement is an important task in the process of decorating an apartment. The interior should be cozy and at the same time aesthetic. For people, who appreciate the unique character of the bedroom, it will be important to choose bed linen, curtains or decorative pillows. An interesting addition may be an elegant dressing table, a console or a comfortable armchair to relax in. Be inspired by bedrooms in a romantic, dreamy style!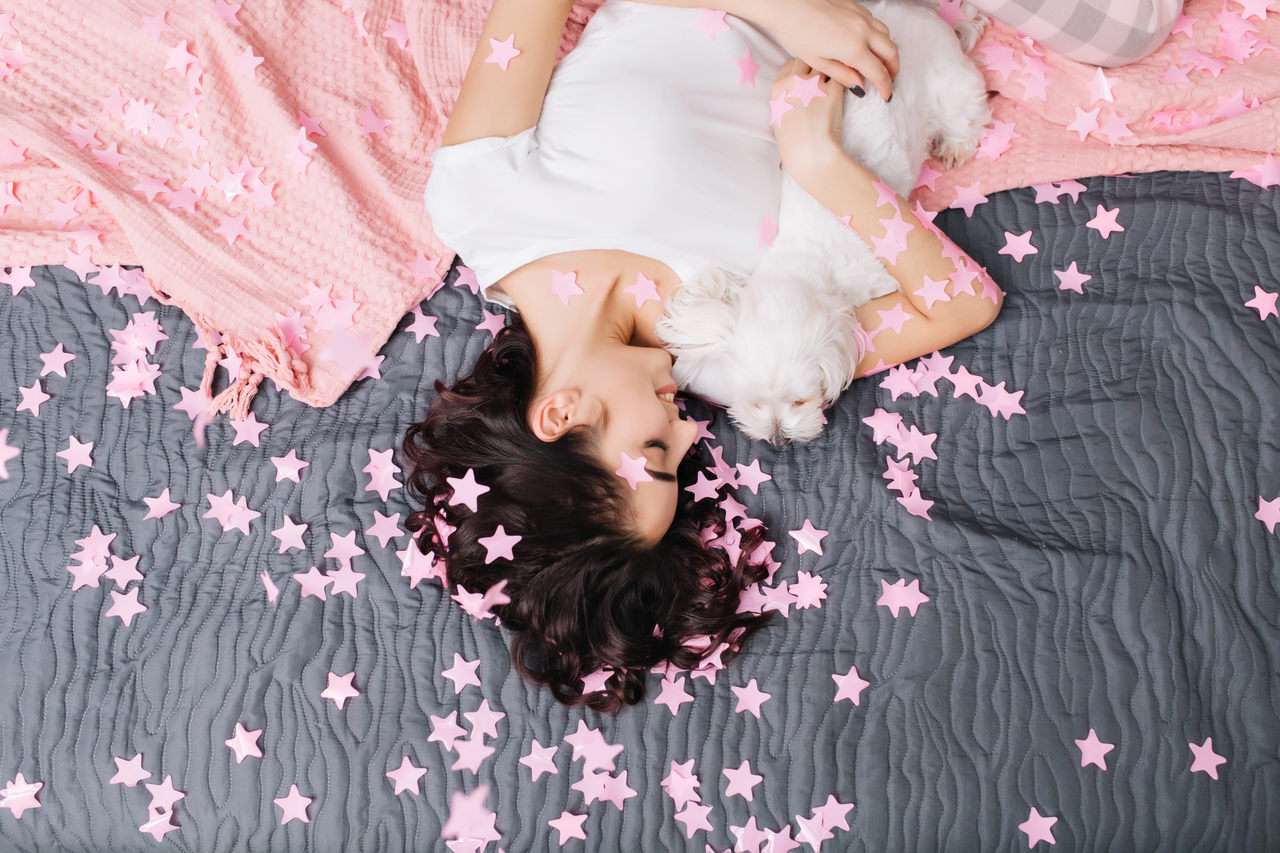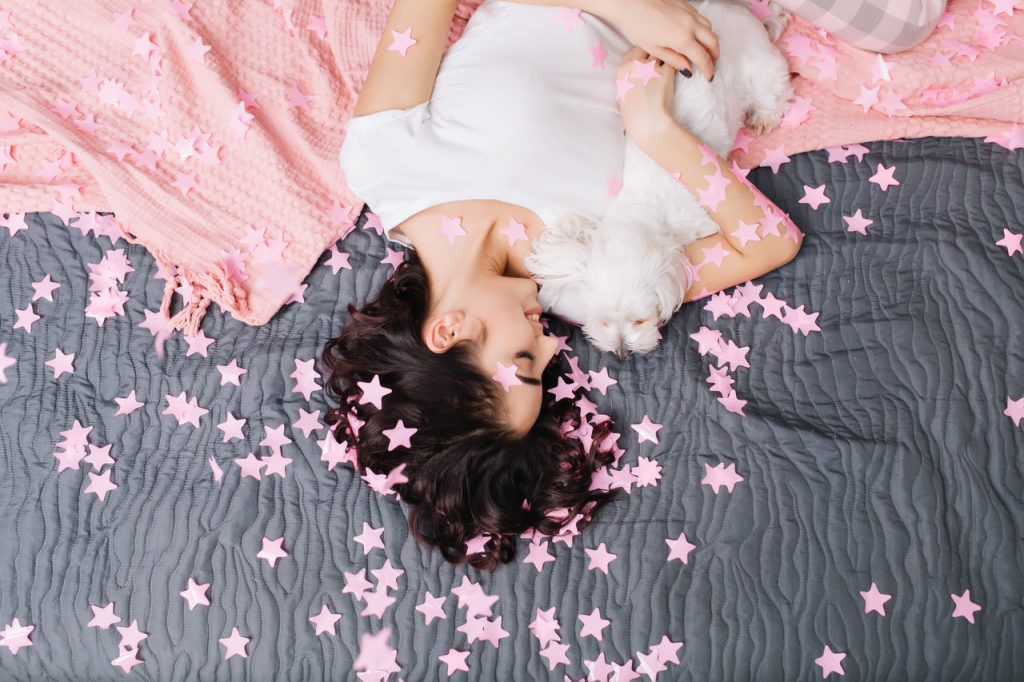 How to arrange a stylish bedroom for a romantic girl?
Powder pink in the bedroom
Pink bedroom is a very feminine, stylish and atmospheric interior. By using this color, the bedroom gains a calm and gentle character, which is an asset in a room where we rest. The best shade will be powder pink, which perfectly combines with white, creating a harmonious and elegant combination. Such a bedroom brings to mind a lady's alcove from times gone by. In such an interior, reading romantic novels will be pure pleasure. The bedroom of a romantic woman cannot lack beautiful decorations in the form of tassels, bows, decorative pillows or stylish curtains
What colors match a pink bedroom?
Powdery pink blends perfectly with the aforementioned white. Pink bedding, accessories or wallpapers can be combined with white, classic furniture, e.g. white bed with a beautifully ornamented frame, bedside tables and a stylish dressing table with a mirror. Pink combines well with gold, creating a unique interior in glamour style. Gold is perfect as a decoration of furniture handles, gilded legs or decorative elements, such as pillows, a chandelier or a mirror frame
Navy blue bedroom
An interesting alternative to delicate pink is a bedroom with strong navy blue accents. Using blue and navy blue elements in the interior design will help to create a beautiful and soothing place at home. With floral motifs on the bedding or curtains, such a space will certainly appeal to every romantic. An interesting arrangement can be created by combining shades of blue, cobalt with white and pastel colors. A bedroom bathed in such shades brings to mind a calm sea on a beautiful sunny day
Accessories for a navy blue bedroom
A woman's bedroom cannot be without cut flowers in stylish vases and potted flowers. Decorative elements are often glass jewelry boxes and crystal boxes, in which women's trinkets can be stored. Thanks to decorative boxes it is easy to keep order and tidiness in the bedroom. An interesting addition to the furniture will be benches and pouffes upholstered with velvet fabric
>> See also: Złote detale – jak podkreślić wystrój wnętrza, żeby go nie przytłoczyć?">Gold details – how to highlight the interior design without overwhelming it?
How to add a romantic touch to the bedroom?
There are several simple ways, thanks to which every bedroom can change into a cozy and romantic place. Sometimes it is enough to make a small change, rearrange the furniture or buy a few ornaments and decorations
What elements create romantic atmosphere?
canopy over the bed – you can easily make this kind of curtain for the bed yourself, all you need is some tulle or fabric decorated with lace
floral bed linen – beautiful bed linen and bedspreads can change the look of any bedroom;
a screen in the bedroom – a great addition to a woman's bedroom will be a screen, which you can buy new or find a wonderful and unique copy in a vintage shop;
candlesticks – nothing affects the atmosphere in the room like a warm candlelight.