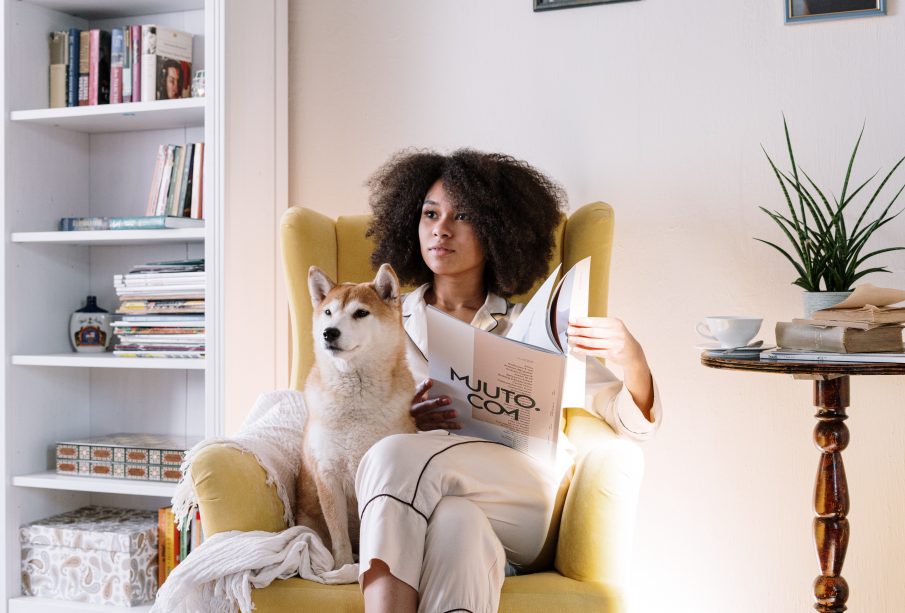 Handy, easy to move and roomy, that's what the perfect coffee table should be. Best of all, it should be beautiful, too. Here's a selection of coffee tables that will suit even the most stylish interiors.
How do I choose a coffee table for my room?
A coffee table has to be the right height – it should not be higher than the sofa. It also cannot be too low so that using it is not burdensome. We should be able to comfortably use the drawers and storage compartments for newspapers and small items. A coffee table with storage is very practical. The width of the table is also important. It shouldn't dominate the interior but if it's too small, it will disappear in the living room and won't be functional. Check out our suggestions.
Quartz table
This table is very elegant and will surely be a decoration of minimalistic interior. It is worth to be guided by contrast when choosing this piece of furniture. Light quartz will stand out against dark furniture.
Rectangular table
In larger rooms, it is worth betting on longer tables, for example, with a rectangular top and a fancy base. This size will make it easier to use for all concerned, and will accommodate large plates and cups. It will be perfect for meetings with friends.
Modular tables
This is a hit in recent years. They usually come in a configuration of two or three tables of different sizes. They can be slid under each other to create an interesting shape or simply folded. Spread out against various points of the sofa they will become very practical. Especially if you have a large corner sofa. You can also leave two of the three pieces in the living room and move one to the bedroom. The possibilities are very many.
Tables with glass tops
Light tables with glass tops are perfect for a smaller room. They are easy to move and the transparent top gives the impression that this piece of furniture does not take up any space. In addition, such surfaces reflect light and add lightness to the room. There is one drawback, they are fragile and may not pass the test with children.
Table with storage
Geometric shapes, which take modern tables with a storage compartment, a shelf for books or TV accessories, will allow you to organize the space in the living room. Plus it looks beautiful!
Round tables
A table with a top in the shape of a circle will perfectly fit into the boho or Scandinavian style. It will be comfortable and practical, for example in the company of armchairs and pouffes.
Wooden coffee tables
Classic models of coffee tables, made of wood on stylish legs, have reigned in living rooms for years. They are timeless and elegant. In addition, manufacturers allow you to choose the veneer and base at will.
Coffee table is an item that can be easily moved to another place and change its appearance. Thanks to this piece of furniture we are unlikely to get bored. A very popular are tables on wheels, which do not scratch the floor. This solution works well in small and large interiors, you just need to choose the right model.
Read also: https://castlelocal.com/interiors/armchair-for-bedroom-decoration-or-favorite-piece-of-furniture/