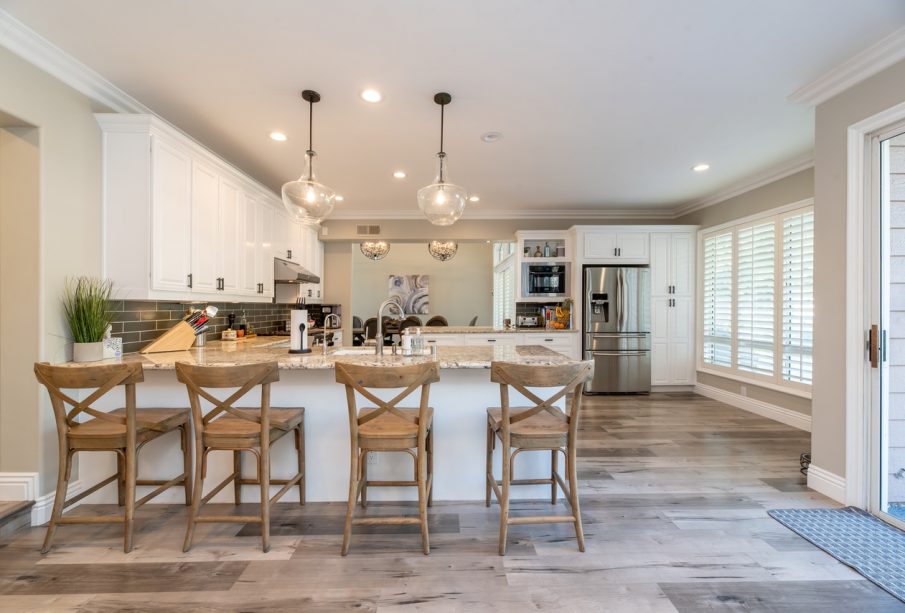 Eclectic style is increasingly popular in interiors. It is a combination of different influences, inspirations, patterns and colors. Below we present some accessories that will successfully fit into an eclectic kitchen.
Kitchen in the eclectic style should freely combine various elements of decor, while maintaining a certain harmony. The key to success is feeling and creativity. Here are some suggestions for accessories that will work in an eclectic kitchen.
1. Unusual crockery
Whether for a kitchen decorated in subdued colors or for one with intense colors, an unobvious set of dishes will fit perfectly if you want to give it an eclectic character. It can be pots in different colors, decorative bowls with patterns, multicolored plates or cups. Decorating eclectic interior, first of all, we can not be afraid of colors!
2. Plants and decorative pots
Eclectic rooms love plants! The kitchen is no exception to this rule. So be sure to bring a touch of nature into your kitchen in the form of leafy flowers. Don't shy away from striking decorative plant pots as they will counteract the dominant kitchen style and add to the eclectic feel of the kitchen.
3. Striking lamps made from natural materials
A perfect addition to an eclectic kitchen are phenomenal lamps made of natural materials, such as bamboo, rattan or wicker. They will look great in both light and dark kitchens. This is an accessory that will perfectly fit into the eclectic interior, because it can be combined with many styles, plus it is a hit of the season in the world of interior design!
>> See also: Naturally beautiful. Bamboo lamps for the kitchen
Wanting to give our kitchen an eclectic expression, we need to go a bit beyond the usual schemes. The arrangement will look spectacular if to good taste we add some creativity, intuition and a bit of madness!