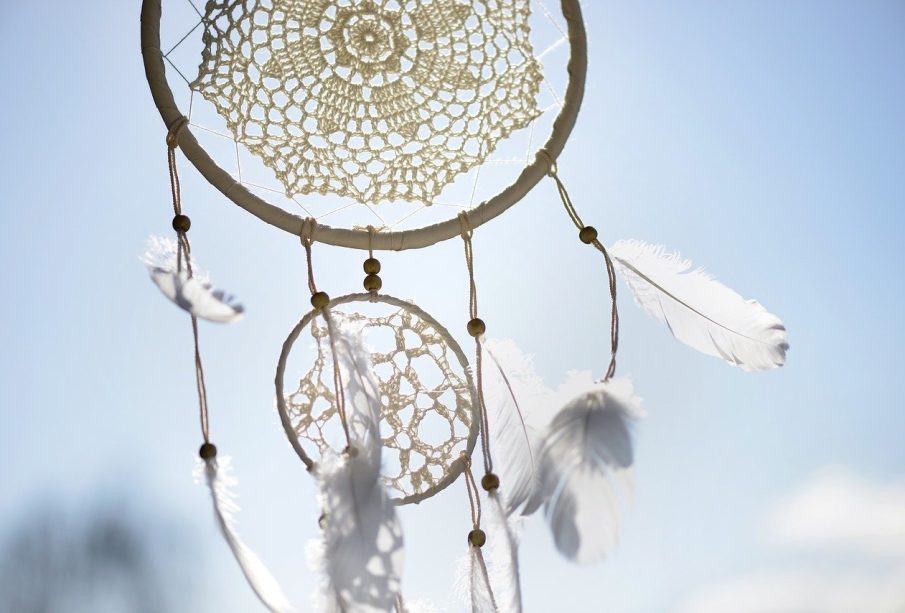 Many people associate ethno style with boho. Actually, you can see some similarity between them, but ethno arrangements are much more colorful, patterned and crazy. If you dream of an ethno bedroom, use our tips on how to decorate such an interior.
Ethno style became fashionable in the 1970s. Nowadays, it is again popular and popularly used in interior design. It refers to the aesthetics of folk cultures, traditional crafts, folklore and distant, exotic travel. If you are an avid traveler, an apartment decorated in ethno style will perfectly reflect your passion!
What distinguishes the ethno style?
Ethno interiors are dominated by natural raw materials and materials. Furniture is made of wood, bamboo or rattan. Among textiles, wool, linen, linen, cotton, velvet and silk dominate. A huge role is played by vivid, intense colors, shades of brown, red, orange, yellow and green. Ethno style is particularly distinguished by original, often highly patterned accessories. Arrangements can not miss colorful rugs, dream catchers, souvenirs brought from travels.
Looking for decorations for an interior decorated in ethno style, it is worth visiting antique markets and antique stores – in these places you can find a lot of vintage gems. Do not forget about trinkets handmade by local artists – folk handicrafts will add distinction to the ethno arrangement. A real decoration will certainly still be exotic motifs, referring to African and Moroccan aesthetics.
How to decorate a bedroom in ethno style?
Ethno style is very cozy, so it will be perfect for the bedroom. Let's start decorating by choosing the color of the walls. Although intense colors dominate in ethno interiors, patterned textiles and accessories will look better against a subdued background. Let's decide on paints with warm shades of beige, brown or gray. The next step will be the choice of furniture. Wooden furniture, especially those made of exotic species, will find the best place in the ethno style. If we care about lighter and softer forms, let's choose rattan or bamboo furniture.
The most important thing in the bedroom is the bed – consider a model with a frame, on which we will hang a patterned fabric. Above the bed we can also drape a canopy. Bedside cabinets, chests of drawers, a closet, possibly a bookcase or shelves will also be useful. The best effect will be achieved if all the furniture is made of the same material. Colorful poufs and seats can complete the arrangement.
Ethno style is easiest to introduce into the bedroom, using accessories and textiles. In the windows hang curtains sewn from natural materials, for example, linen. In color they can relate to the color of the walls. It is worth going crazy with bedding and choose a colorful set, decorated with oriental motifs. With such bedding, the bed will attract the eye from the threshold. Complement the arrangement with striped pillows or Moroccan clovers.
Above the bed, let's hang dream catchers or macramé, bet on those handmade. An obligatory element in an ethno bedroom must be a rug with a folk motif, we can choose a model with tassels, which add charm. Let's not forget about trinkets that make the interior cozy. On the floor or shelves let's arrange woven baskets. Hide cosmetics, blankets and favorite accessories in them. Plants placed in them also look beautiful.
main photo: pixabay.com/asundermeier