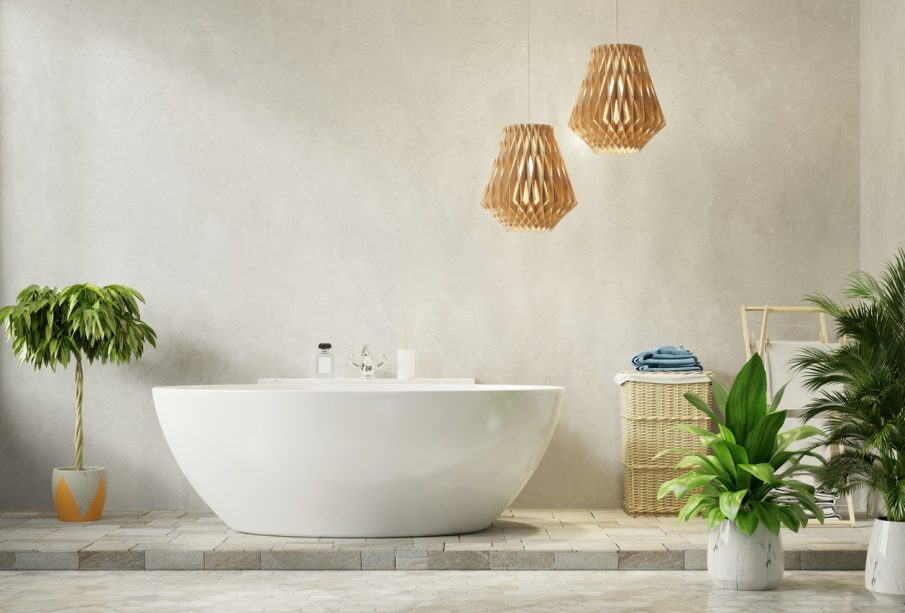 Bathroom is for many people a place inseparably associated with relaxation. The right equipment makes the room functional and accessories give it charm. It is also worth taking care that the interior is properly illuminated.
Regardless of the size of the bathroom, light plays a key role in creating the mood in it. This is especially important in those rooms which do not have access to a window. With a thoughtful choice of lamps, the interior will become even more cozy and stylish.
Ceiling lighting
No bathroom can do without it. When choosing a lamp, check whether it is actually designed for installation in this room. It must have protection against moisture
The most popular and functional solution are plafonds mounted in the central part of the ceiling. They are easy to clean and adequately disperse light. A well-stocked furniture store offers them in various shapes and sizes, so you can easily choose a model that will suit your interior and also become an important decorative element.
An alternative solution may be so-called spots. On a special strip there are small spotlights, whose angle of inclination and direction of light can be quickly and easily changed, depending on your needs.
Chandeliers are a modern way to illuminate a room. They are usually associated with the living room, but there are models designed specifically for bathrooms. They will fit into a classic style interior.
Mirror lamps
The most important thing is the placement of light. Wide and round mirrors must be lit from above, or may have led lighting mounted around the frame of the sheet. Lamps placed on the sides are the best solution for narrow and long mirrors. The color of the light should be as close to natural as possible, and the light itself – diffused.
A universal solution are wall lamps. They play a decorative role due to the multitude of available variants. There are directional models, in which the angle of light can be adjusted.
Can lighting be decorative?
Of course! There are many solutions that will allow you to choose such a light that will decorate the interior of your bathroom in an interesting way.
The first are the led lights placed on the ceiling. You can use this type of lighting for example while taking a bath.
Another interesting solution is led backlighting of shelves or cabinets. It will be useful in small bathrooms, if the light will reflect off the furniture – then the interior will optically seem larger.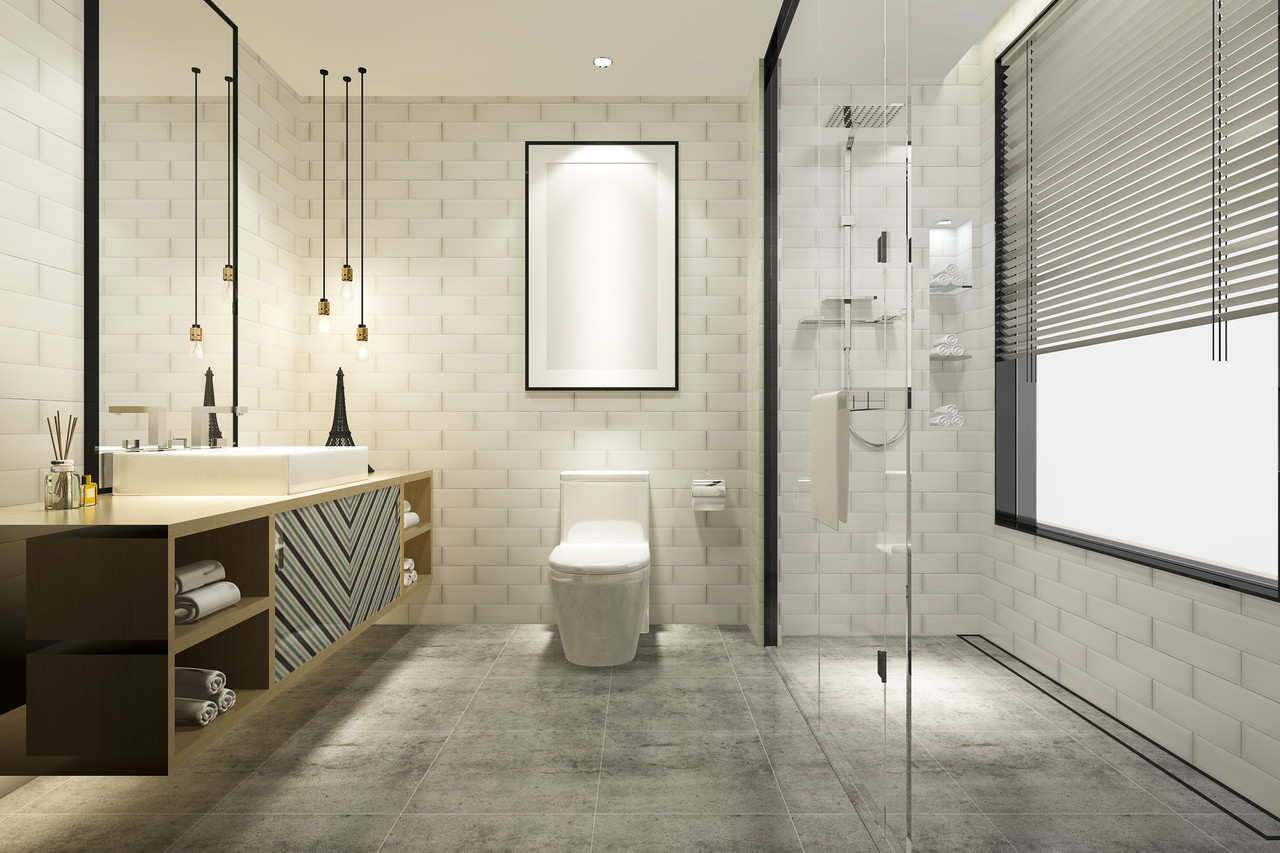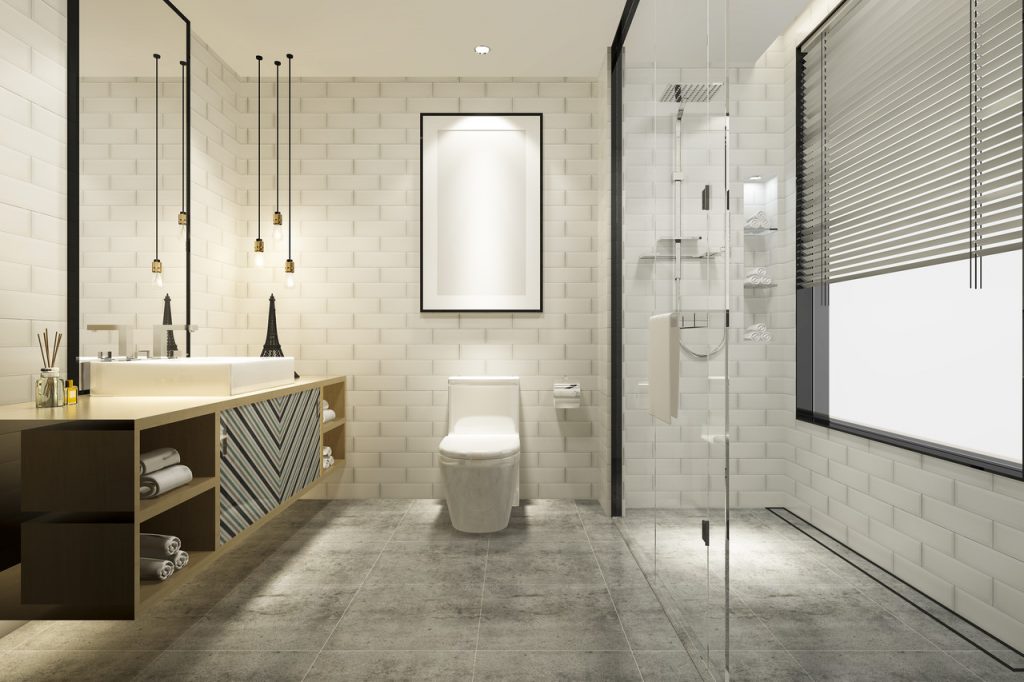 What color of light should I choose?
When choosing bathroom lighting you should pay attention not only to the power of bulbs, shape and location of lamps. It is also important to match the color of the light. Warm light will work best for example near the bathtub or shower – during bathing you will gain a cozy, relaxing atmosphere.
On the other hand, cold light should be installed near the mirror and on the ceiling. It will allow you to accurately perform daily activities, such as makeup, cleaning or daily body care.
Remember, when choosing lighting for your bathroom, not to overdo the number of light sources. It is best to focus on choosing ceiling lamps and those placed near the mirror. In addition, you can place in the bathroom a small lamp giving a warm color of light, which will make it more pleasant to relax in this room. Do not forget to take into account the style of lamps – other models look good in bathrooms in glamour style, others in those modern.