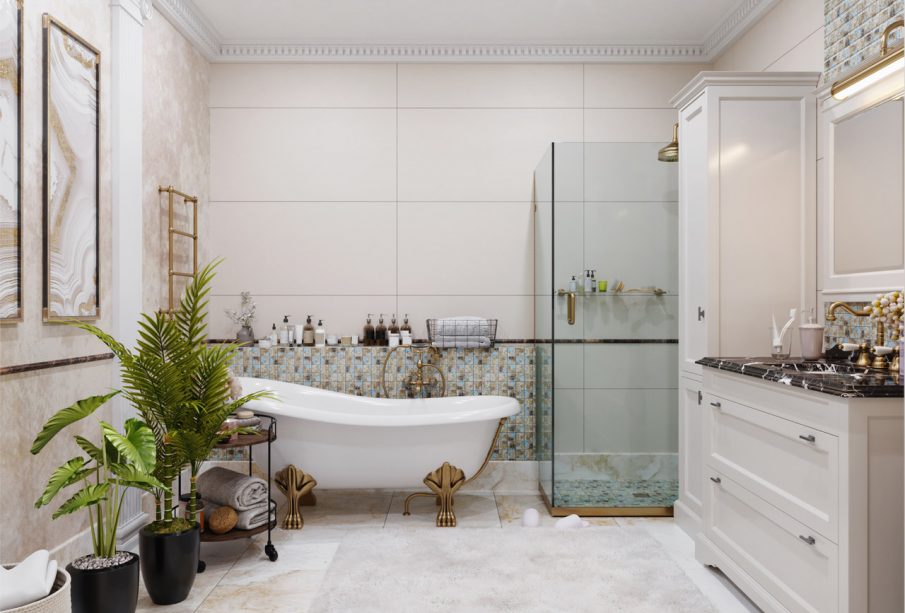 Delightful and feminine bathroom designs are all about comfort combined with delicate beauty. Toilets with feminine overtones are easy to create, and existing ones can easily be transformed into the place of your dreams.
Color
Color schemes are key to visualizing any space. Muted, pastel shades are the preferred choice when designing a feminine space. You should try to stick to one shade, preferably a softer one. This monotony of shade can be broken with accent patterns in certain areas or a touch of green of a potted plant. It is advisable to keep colors to a minimum and choose them in such a way that they are soothing, just as the addition of colors in the bathroom also creates an atmosphere of elegance and subtlety. Especially since bathrooms tend to be smaller spaces, it is advisable to choose a more subdued color scheme rather than making the space look more feminine and light.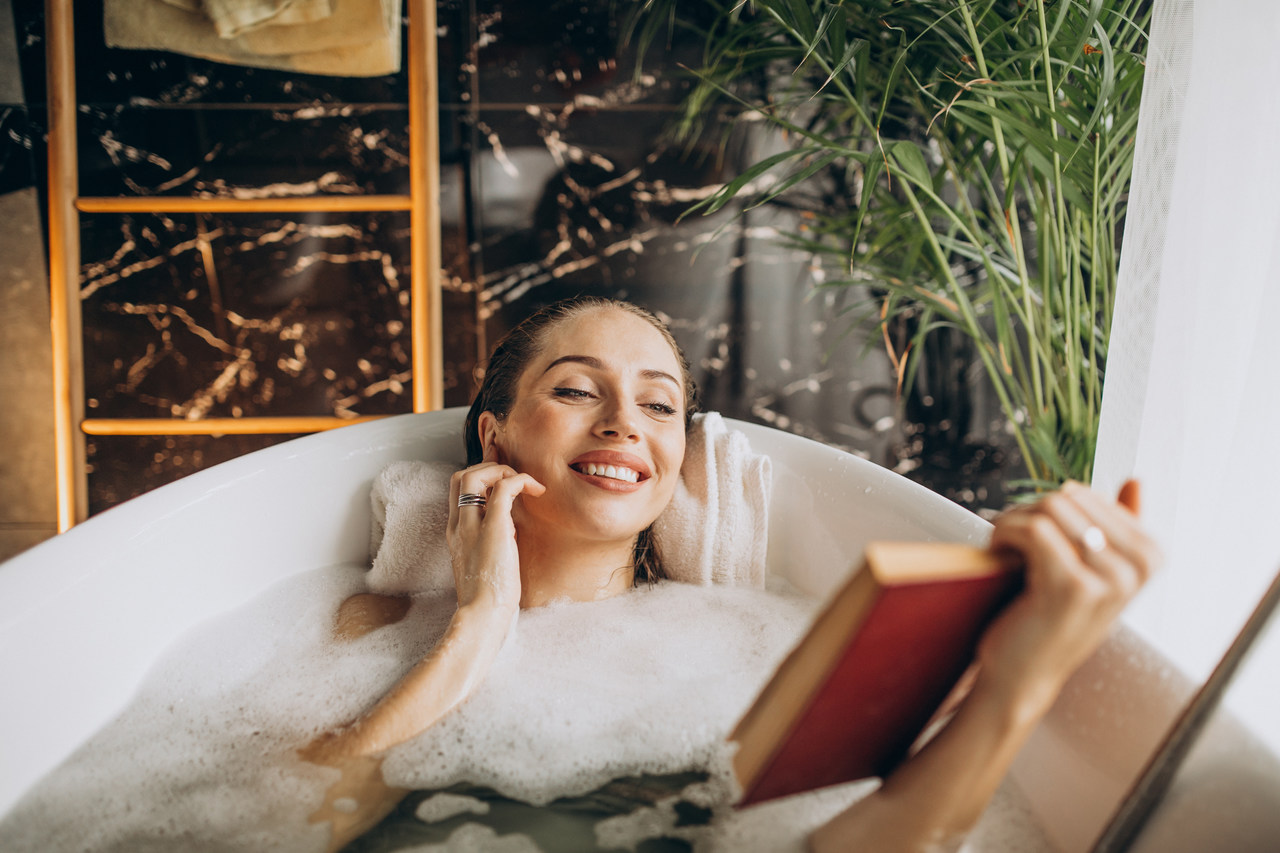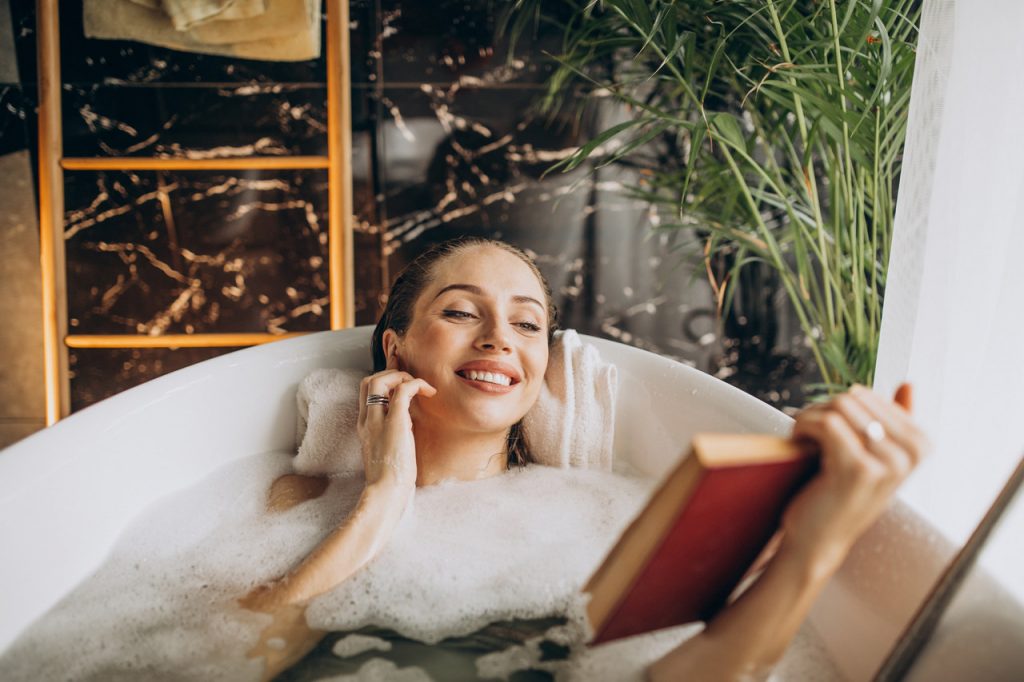 Furniture
An accent piece of furniture, preferably antique, is a must for any women's bathroom. It can be a wrought iron chair or an old wooden shelf with an aged finish or a rack of bath salts and scrubs. An old wooden cabinet or a side table will all do, adding that x-factor to the space. Not only does it act as a utilitarian element, but it adds warmth and complexity to the space. It helps add layers to the design and provides a sense of belonging to the person using it. Antique furniture that can be purchased at a flea market and at a cheaper price works very well in this process. It helps create an atmosphere of timelessness, mystery and drama at the same time.
Fabrics
Fabric is a very versatile element. It can be used in several different ways to create several different, strongly contrasting effects. Fabrics in pastel floral patterns can give a space an elegant and soothing look. Satin curtains in rose gold or ivory can give a space a very dramatic effect. Fabric is a must in bathrooms; it can be cleverly incorporated into chair upholstery by placing it in the space. Rugs are another brilliant way to introduce fabric into a bath space. Curtains with lace and silk are good temporary dividers in bathroom space design
Mirrors
Who doesn't love looking in a mirror? That's not the only reason to introduce mirrors into your bathroom design. They help the space look larger than it actually is. They can be linear and tall or wide and long, depending on the space. Accent mirrors can also be placed in gilded frames in dramatic colors. The mirrors that Home Furnishings Store – Mantecodesign offers are not only functional, but when playing with the arrangement, they can serve as fantastic additions to make the space look more light. This is a must-have item in any feminine setting, especially in bathroom design.
Accessories
The key to designing a successful women's bathroom, however, is in the small details. In a way, bathroom accessories are the most intimate stage of design. Although they are of personal interest, there are few that are most desired by all women in their bathrooms and help enliven the space and personalize it. Accessories such as diffusers, candles, a small vase with fresh flowers, artwork are some other common accessories that can be added to the space. High-end items, such as a distinctive painting or marble sculpture, can really help add extravagance and femininity to a space. More inexpensive but glamorous accessories such as candles, glass perfume bottles, tea light candle holders and baskets really help to add a feminine touch to the bathroom.
View this post on Instagram.
All of the elements listed above, mixed in the right places, in the right amounts, can help create a perfectly feminine bathroom space. A space that is not only functionally great, but also aesthetically pleasing. Additions, furniture and other accessories not only add a feminine touch, but actually help create a multi-dimensional space with depth and complexity. Whirlpool tubs and an eye-pleasing space will help you relax after a hard day.
View this post on Instagram.