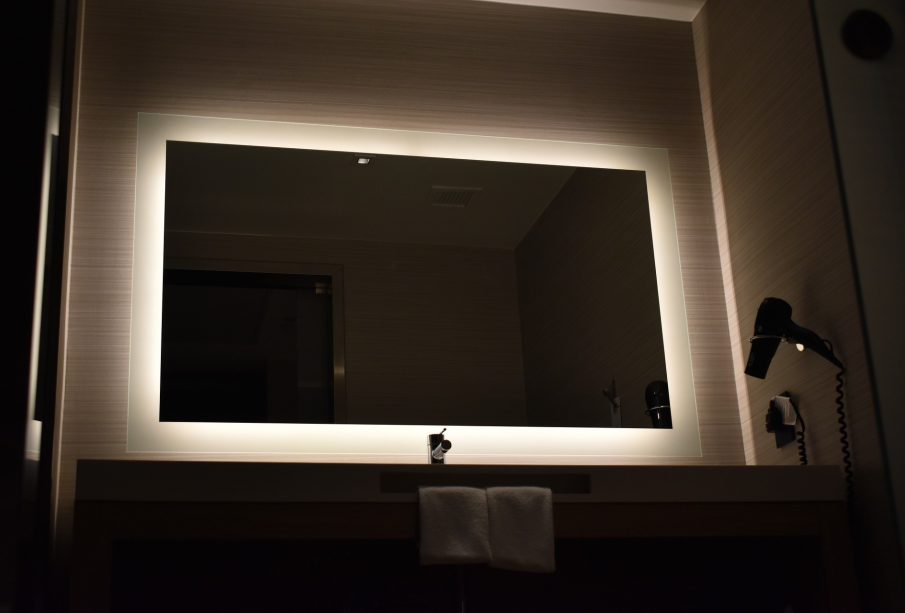 Mirror is one of the key elements of any bathroom. It serves not only an aesthetic function, but above all a practical one. It is at this point that you carry out virtually all cosmetic procedures. If you care about good lighting, which will be especially useful during daily makeup, it is worth thinking about the option with lighting.
What mirror with lighting to choose for the bathroom?
A few years ago, our bathrooms were dominated mainly by mirrors with wall lamps built into their structure. Currently, this solution is used less and less often, although it still has many supporters. Choosing a mirror with lighting recently we put primarily on models with built-in LED light with a beautiful and modern design with a touch of minimalism. This is an aesthetic and practical solution. These models have the ability to change the color of light – to apply makeup you can use a cold color, and to create a mood during a long bath you can choose a warm color. This comfortable, elegant and above all energy-efficient solution will stay with you for years. Models with backlighting under the sheet of glass will allow you to create a unique atmosphere in the interior, becoming its additional decoration.