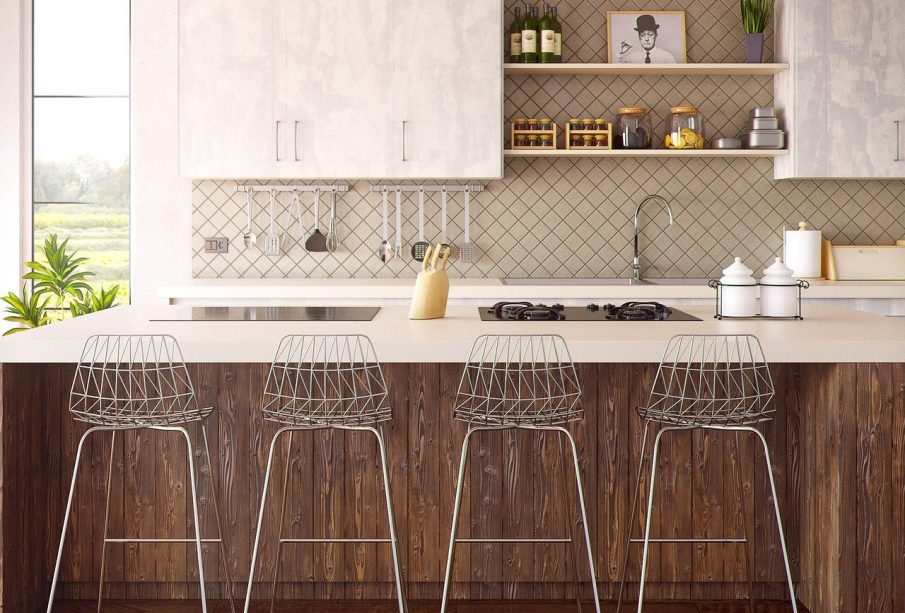 Ceramics is still very popular. It is still one of the most popular finishing element chosen by interior designers and users. It is not surprising, since with the changing trends, manufacturers keep surprising us with new forms, colors and patterns of tiles.
A place for special tasks
The kitchen is the place where most things happen. It is where we spend our time, preparing meals, working or receiving guests, that is why it is so important that apart from pleasant appearance and coherent arrangement, it should also be functional. Already at the design stage, it is worth adapting the kitchen space to the preferences of the household members. The layout of cabinets, appliances and work areas have a significant impact on the later convenience and comfort of using it. When decorating the kitchen, the principles of ergonomics should be followed. It is worth consulting experts, who will help us eliminate the most common mistakes and help optimise the functionality of this room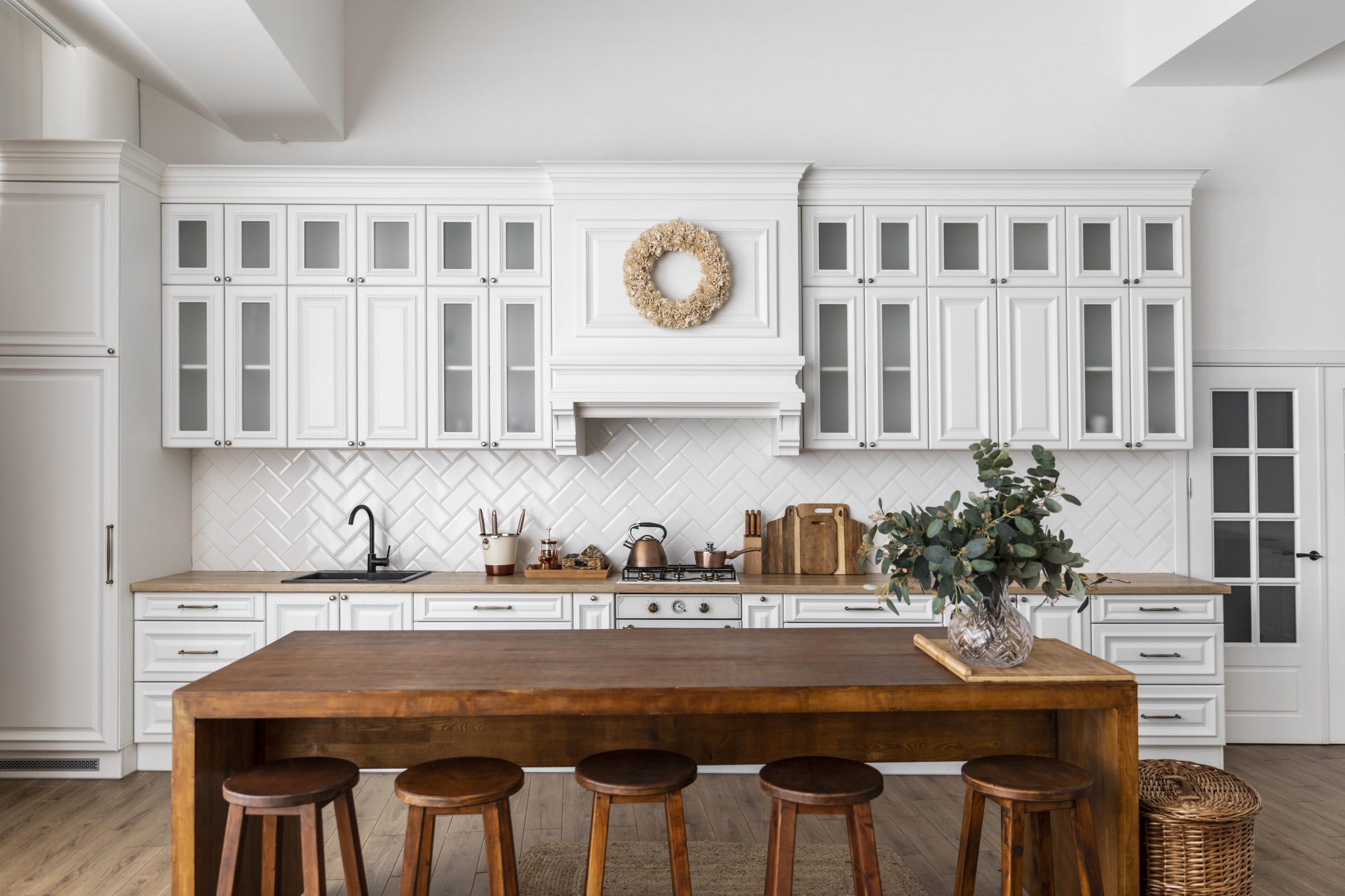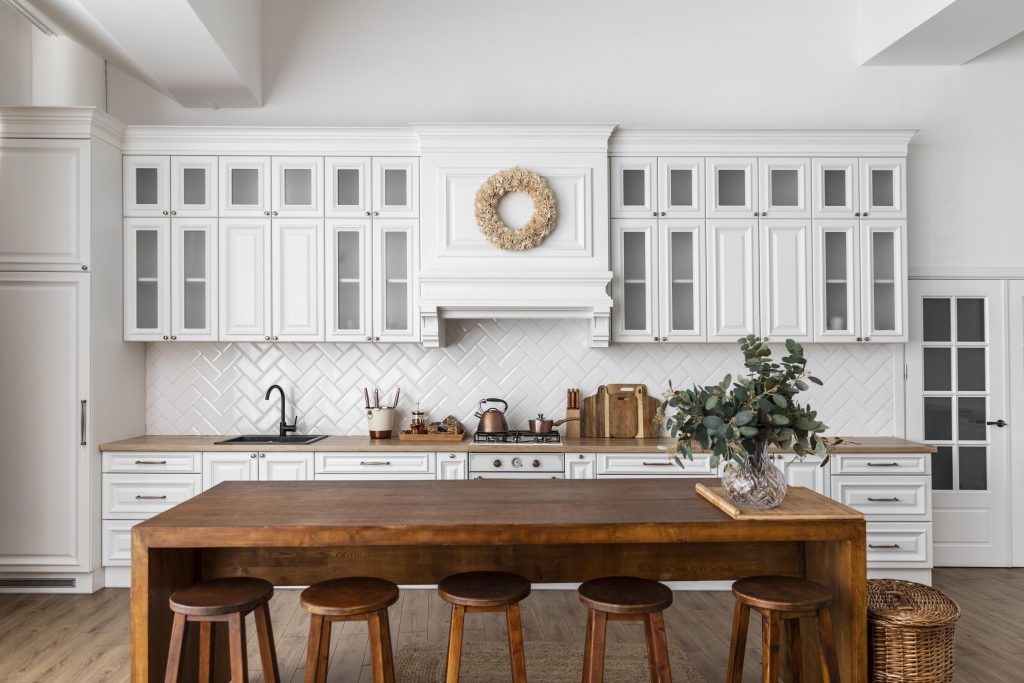 Beauty and durability
A kitchen is a room that we arrange for years. Finishing materials that we choose should be characterized by pleasant appearance, but most of all – by durability. Kitchen tiles are an excellent choice! As a finishing element used between countertop and kitchen cabinets, they are a perfect alternative to wood or stone. They are resistant to water, heat and even scratching. Moreover, they are easy to keep clean and the wide offer of recognized manufacturers will allow you to match patterns and forms to any style. Thanks to tiles you will create a functional and beautiful space. During the selection you should also consider your preferences. If you prefer minimalistic and timeless solutions, choose tiles in light colors, and break the monotony with contrasting accessories. On the other hand, if you want kitchen tiles to be the protagonist of arrangement, make sure they are soberly placed next to furniture and accessories. This way, instead of overwhelming, you will emphasize what you want to expose the most.
Relaxation zone
When decorating bathrooms, we also still like to use ceramic tiles. Available in many patterns and colors, they give endless possibilities for arrangement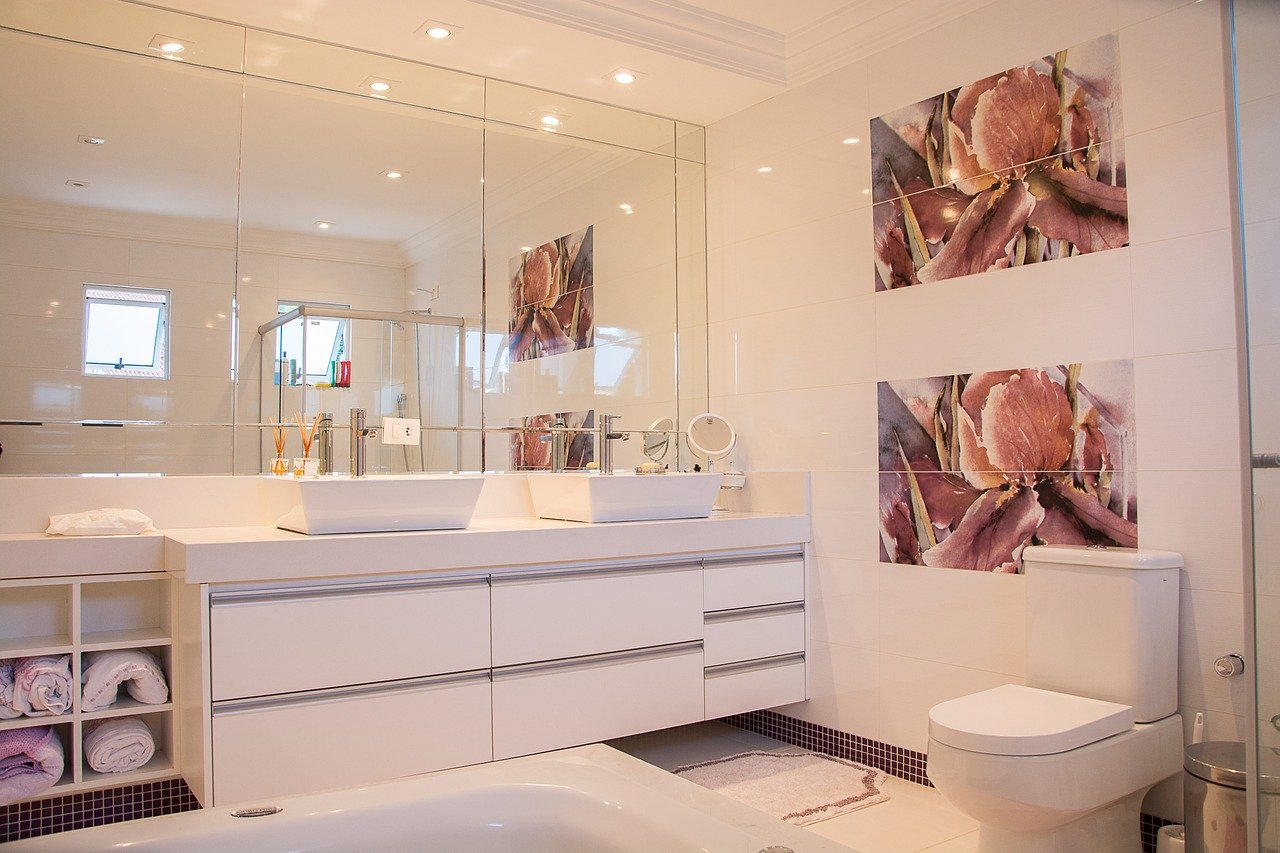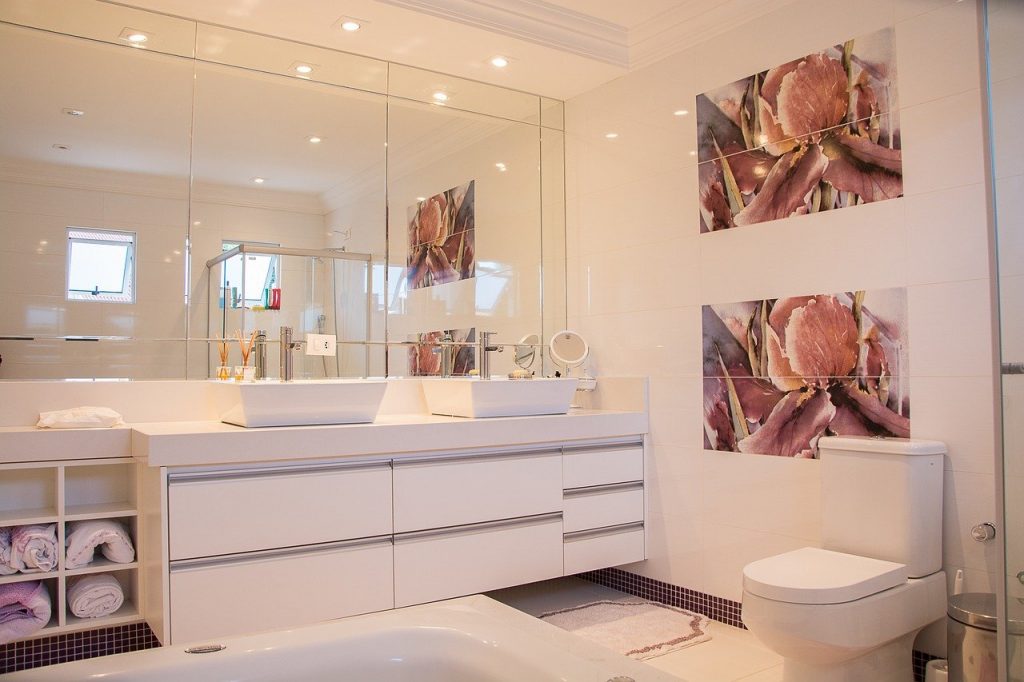 Thanks to them, we are able to personalize the most problematic rooms in our house: to optically enlarge a small space, to mark out individual zones in the bathroom or to distinguish places, which we want to visually expose. Thanks to their durable properties, bathroom tiles ensure long life of a room constantly exposed to moisture. Diverse in terms of type, color and design they influence the character of the bathroom, giving it a unique style. Depending on what final effect we want to obtain, we should be guided by the principle of universality. Let's remember that just like in case of a kitchen, we decorate a bathroom once for a long time
Ask an expert
It is worth taking advantage of the advice of professionals who cooperate with good stores and will advise us during shopping, as well as help us calculate how many tiles we will need. The wide range of products offered by the elazienki.pl online store includes modern bathroom tiles at attractive prices. You can choose from a variety of designs and colors of tiles produced by renowned and valued manufacturers, such as Tubądzin, Paradyż, Cerrad, Azteca or NovaBell, thanks to which you can create the bathroom of your dreams. A place that will provide comfort during rushed mornings and will set the mood during an evening bath.