Spaghetti aglio e olio – on truffle oil – recipe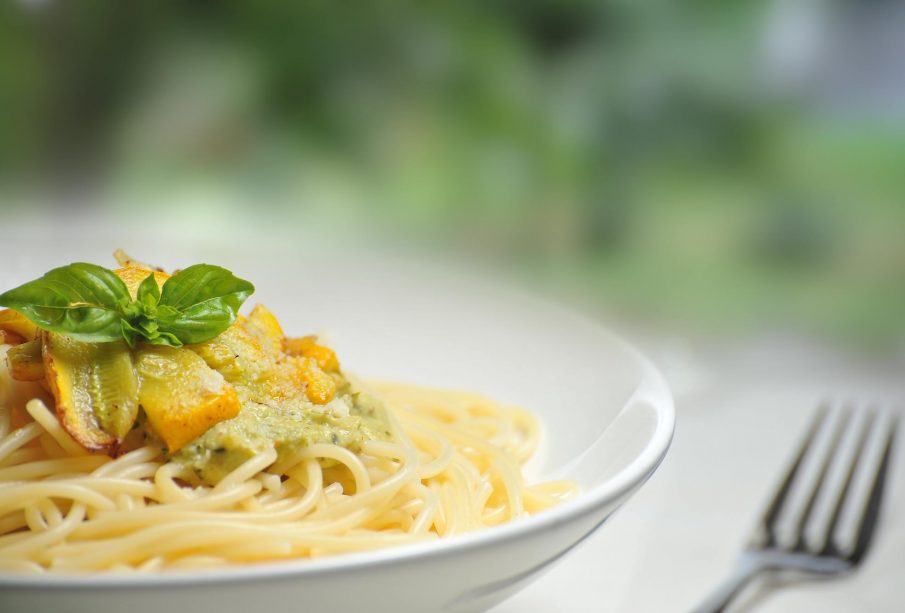 Looking for an idea for a quick but unusual dinner? Try spaghetti aglio e olio! We guarantee that the combination of just a few ingredients will positively surprise you!
Where does spaghetti aglio e olio come from?
Spaghetti aglio e olio comes from Naples, from the cucina povera, or "poor kitchen"
Aglio e olio simply means garlic and oil. Spaghetti aglio e olio consists of just a few ingredients, so it is important that the ingredients used to make it are of the highest quality. This will guarantee the perfect taste and aroma of the dish. It is especially important to use good olive oil and garlic.
Spaghetti aglio e olio – recipe
The recipe for spaghetti aglio e olio is trivially short, containing only a few items
Portion for 4 people:
500 g spaghetti pasta,
8 cloves of garlic,
a bunch of parsley,
2 chili peppers,
100 ml olive oil,
100 g finely grated parmesan cheese,
salt (and pepper if desired) to taste.
Spaghetti aglio e olio – making
This dish is very quick to prepare and even a novice home cook can manage it. Check how to make spaghetti aglio e olio:
Pour water into a tall pot and salt it. When the water boils, add the spaghetti pasta and cook for about 10 minutes. It's important that it be al dente, so check the package for the recommended cooking time. When draining the pasta, remember to save half a cup of the water in which the pasta was cooked.
While the pasta is cooking, peel the garlic. Slice it as thinly as possible.
Finely chop the parsley. Finely dice the chili pepper.
Pour olive oil into a cold frying pan and put sliced garlic into it. Leave it for 1-2 minutes without heating. After this time add the sliced pepper to the oil and garlic and heat gently. Keep stirring and make sure that the garlic and peppers do not burn. As soon as the garlic is browned, remove the pan from the heat.
To cooked pasta add olive oil with garlic and chili pepper, chopped parsley (leave some for decoration), pasta water and mix well. Optionally season with salt and pepper.
Spread pasta on plates, sprinkle with finely grated Parmesan cheese and garnish with chopped parsley. Serve the dish immediately after preparation.
Spaghetti aglio e olio – some useful tips
Anyone who cooks regularly knows that recipes are meant to be modified. You can use this recipe for spaghetti aglio e olio as a starting point for variations on this pasta. For example: You don't like spicy food? Spaghetti aglio e olio prepared with our recipe will not be very spicy, but we realize that it may be too spicy for people who don't like that taste. Feel free to omit the chili peppers – spaghetti will still be delicious without them!
Don't have any parmesan cheese? No problem!!! You can use another yellow cheese
Wondering why we suggest adding pasta water in the recipe? It will create a thick sauce that will coat each strand of pasta and the flavor of the olive oil and garlic will spread evenly throughout the dish
Try spaghetti aglio e olio, it's definitely worth it!
Main Photo: mali maeder/pexels.com