Heat pump dryer – is it worth it?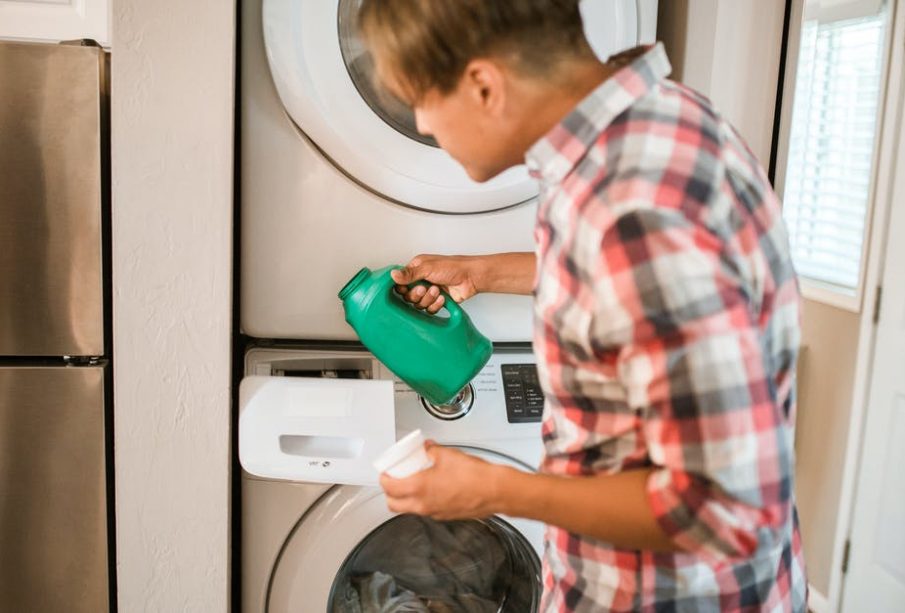 The editorial office is not responsible for the content of the article and the personal views of the author.
The development of technology helps us in many cases and makes our lives easier. This can be seen even in household appliances – not long ago we had to look for a place to hang up wet clothes, which was demanding especially when we lived in a block of flats. At the moment, we can dry our clothes with the help of technology – a dryer with a heat pump will certainly not harm us. However, is the pump necessary? Is it worth paying extra for this solution over traditional dryers?
Dryer for laundry with a heat pump – what is it anyway?
At the very beginning, let's be specific about what a heat pump laundry dryer even is. After all, not everyone needs to be aware of all the technological novelties that appear on the market, so it is worth saying a few words about it. A heat pump dryer is a device that we can use to dry our laundry. This seems pretty obvious, the puzzle in this equation may be the heat pump. How does it work?
The operation of a heat pump can be compared to that of a refrigerator… except that it's the opposite. Just as a refrigerator removes heat from its interior and transfers it outside to maintain a low temperature, a heat pump uses exactly the same process, only in reverse. The pump extracts heat from our house or apartment and transfers it to the drying laundry. We can immediately see the great advantage of this type of home appliance, which is its economical use of energy, but let's not get ahead of ourselves
Dryer with a heat pump – is it worth it?
Let's consider whether a heat pump tumble dryer is worth it. Definitely yes! By purchasing such a device, you will no longer have to search for a convenient place in your home to put your laundry to dry, thus saving time and effort – a heat pump dryer will dry your clothes for you and will do it faster, too. However, a normal, classic dryer without a heat pump can offer the same advantages. But what makes a dryer with heat pump technology different?
First of all, a heat pump tumble dryer will not damage your clothes, which cannot be said with a hundred percent certainty about tumble dryers without this technology. Of course, in most cases, our laundry will also be safe in a classic dryer, however, we must remember that it is necessary to choose the right temperature for the fabrics so that they do not lose any of their properties. However, if our dryer is equipped with a pump, we can be sure that it will be appropriately delicate for our clothes. If you opt for an Electrolux PerfectCare 700 heat pump dryer, your laundry will be dried at half the temperature of a conventional electric dryer. In addition, the PerfectCare 700 tumble dryer has a two-way rotating drum which ensures that your laundry will be less creased, saving you time on tedious ironing
Dryer with a heat pump – ecology and economy
Despite the fact that a dryer for laundry with a heat pump will usually be more expensive than a classic dryer without a pump, the former is still more worthwhile. Why? For a very simple reason, which is less energy consumption. Thanks to the heat pump, the dryer will take the heat from the environment, it will not have to produce it, which will translate into lower electricity costs. This solution also ensures that the clothes will not be damaged, but we have written about this before. Does this solution have any disadvantages? The laundry dries slower than in a traditional dryer due to the lower temperature, however, this is not a high price to pay in exchange for the certainty that our clothes will come out of the drying process whole and intact
As you can see, it is definitely worth opting for a heat pump dryer as it is simply a more modern version of the classic dryer, equipped with many features which make life easier. These are devices that allow us to save time, effort and space, plus they do not need masses of electricity for this task.
Main photo: material from the client