Coco Chanel style in interiors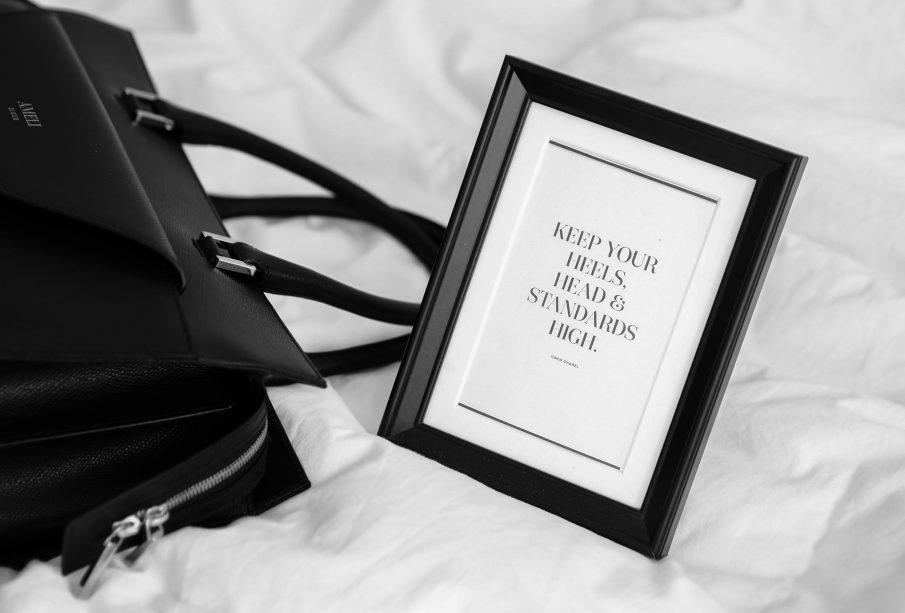 What would an interior inspired by the style of Coco Chanel look like? Her fashion revolution showed us that luxury goes hand in hand with comfort, and elegance with simplicity. Here are 4 rules of good style according to Gabrielle Chanel, which we can follow while decorating an interior
When revolutionizing fashion, Coco Chanel left us several equally timeless principles of good style and elegance, in addition to the little black dress, tweed jacket and perfume number 5. They can be successfully applied wherever we would like to achieve an impressive look, comfort and chic in one – for example in interiors. What would an interior decorated in her refined style look like?
1. Coco Chanel colors
Black, white, beige and gold – these are the colors inherent in Gabrielle Chanel's style. Black and white are her undisputed favorite among combinations, a definite basis for elegance. Just behind them, beige appears on the catwalk – a subdued alternative to the expressive contrast. In a room inspired by Coco style not only these colors cannot be missing – they should be the basis of the interior
Mademoiselle Coco was guided by her own taste, not only when selecting her closet, but also when arranging the interior. One of the first pieces of furniture that Chanel chose for her boutique on Rue Cambon was a beige suede sofa, and at that time suede was not a commonly used material in furniture making.
When choosing accessories and decorations, go for gold, a color that Chanel was particularly fond of. It emphasizes the exclusive style of both closet and interior. Gold details will add glamour and bring some luxury to the room. Gold elements often appeared in Chanel's collections – they were also present in her living spaces
2. Luxury must be comfortable
Otherwise it is no luxury at all, Coco Chanel used to say. Her revolutionary approach to fashion allowed women to break out of their corsets and put on comfortable pants and pleasant jerseys. Also when decorating the interior, we should first of all take care of its functionality and comfort. The exclusive character should be emphasized in details – a decorative coffee table, sophisticated lighting, minimalist painting. Let's choose basic furniture, guided by quality – nowadays it is the determinant of luxury.
3. Simplicity is the key to true elegance
This is another principle professed by mademoiselle Coco. In response to the glamour of women's clothing of the time, Chanel successfully manifested a new image – simplicity at the base decorated with sophisticated detail became synonymous with elegance and chic. This rule should also be followed when decorating the interior. It is excess, not insufficiency, that can destroy the arrangement. When choosing individual elements of interior design, the primary goal should be consistency of composition.
4. Fashion passes, style remains
The famous saying of Coco Chanel refers not only to closet. When arranging an interior, instead of trying to fit everything that is fashionable in a given season, let us rely on timeless solutions, which do not succumb to changing trends. Let's compose the basis of the room, sticking to a chosen, consistent palette of colors, having in mind quality, comfort and simple elegance. The chic will be given to the whole by refined accessories.
Main photo: Laura Chouette/unsplash.com