Inflatable Jacuzzi. A bit of luxury in the garden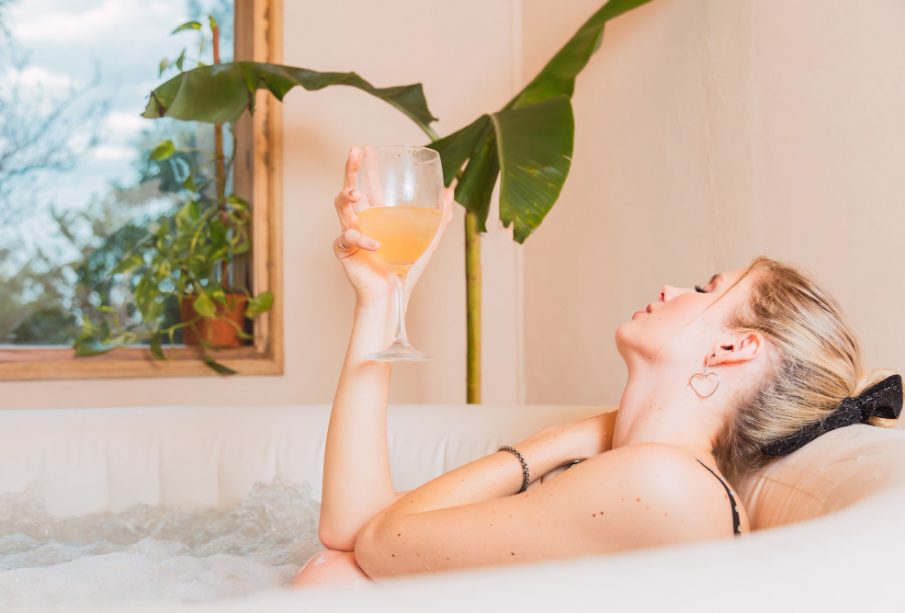 An inflatable hot tub is a great way to relax after a hard day. You can use this type of pool in the evening to relax after a hard day. What is the difference between an inflatable jacuzzi and a garden pool? Why is it worth having them in the garden?
Inflatable spa – a little luxury in your own garden?
Small space in the garden does not exclude the possibility of having a pool, which will please the family and be quite a surprise for guests. Such a pool is an inflatable jacuzzi, which will make every householder feel like in an exclusive spa. The variety of models and functions will make everyone find the right for themselves
What is the difference between an inflatable Jacuzzi and a garden pool?
Many people think that inflatable Jacuzzi is a better version of the garden pool. Nothing could be further from the truth. The main difference is their construction. Inflatable Jacuzzi is made of thick and rigid PVC, which structure resembles organic leather. Inflatable Jacuzzi walls are reinforced with a frame, so that an adult can sit on its edge without fear of damaging something.
The inflatable jacuzzi is equipped with a control panel, which includes a filter pump and water heater. Replaceable are only the filters in the filter pump and tablets with chemicals – chlorine or oxygen. Due to the material of the basin, manufacturers of inflatable hot tubs recommend using only chemical tablets. You can not use shock disinfection, because it can discolor and even damage the bottom of the hot tub.
Some models of inflatable hot tubs have built-in lighting that is controlled with a remote control. This makes the hot tub not only a place to relax, but also a garden decoration. Some models have massaging features such as bubble bath jets or whirlpool jets, which can be controlled by remote control or buttons on the control panel.
What are the main benefits of an inflatable hot tub?
Anyone regardless of age can enjoy an inflatable hot tub. Depending on its shape and dimensions, it can accommodate up to ten adults. The most popular are jacuzzi pools with a diameter of 200 cm. If such a pool will be used by more people at once, it is worth that the longest side was about 200 cm long. The capacity of such a pool varies from a few dozen to even a few hundred liters of water.
It seems that the small size is a disadvantage of this solution. Nothing more mistaken. Thanks to this you can use less water and less electricity (used to heat water). The small capacity also makes it easier to keep the Jacuzzi clean and change the water.
Inflatable Jacuzzi is a versatile product – both children and adults can use it. In such a pool you can relax in warm water after a hard day or cool off on warm days (just do not turn on the water heater). On colder days, you can enjoy swimming by heating the water.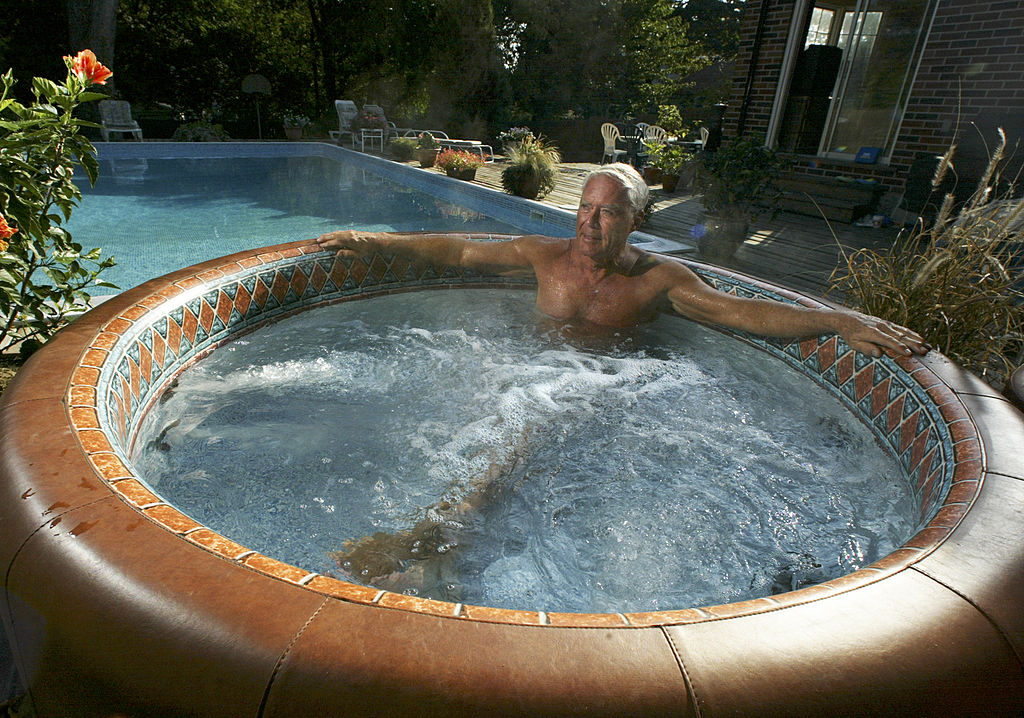 Where can you place an inflatable hot tub?
To safely use an inflatable spa, there are a few rules to follow:
Place the inflatable Jacuzzi on a flat, paved surface that has a load capacity of 600 to 1,200 pounds.
If the pool is located on the terrace, then care should be taken when draining the water. It is worth installing a pump to remove water from the pool.
Do not place the Jacuzzi under the windows of the room, because the noise of the pump can disturb the household members.
>> See also: jacuzzi ogrodowego?">What are the costs of maintaining a garden Jacuzzi?
Why should you purchase an inflatable hot tub?
An inflatable jacuzzi in the garden will be a great place to relax after a hard day. A whirlpool is an investment in the health of the household because it increases blood flow and oxygenates the body. Hydromassage also eliminates cellulite, reduces swelling of the legs and has a beneficial effect on mood – increases the level of endorphins, which are responsible for a sense of happiness