Step by step forarranging a terrace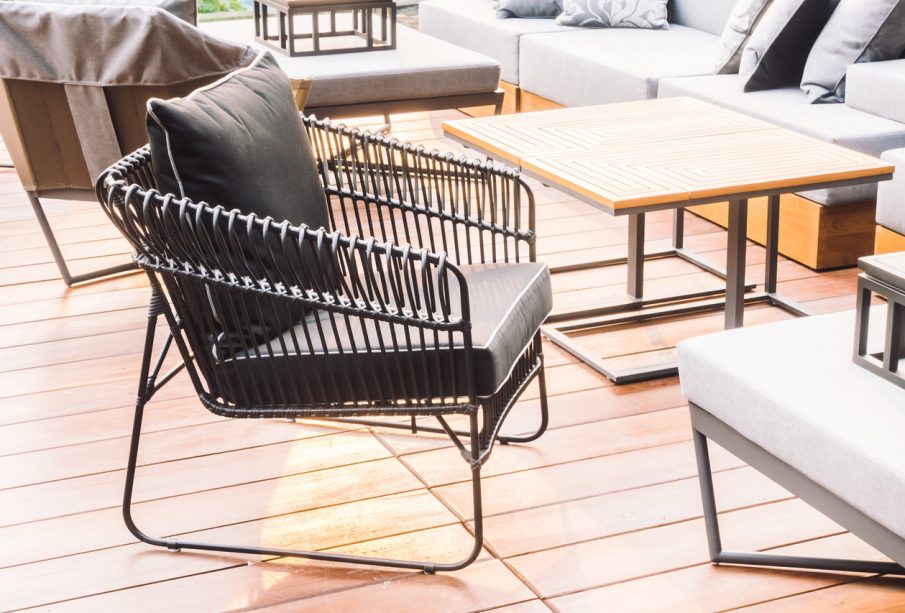 A luxury dream terrace is decorated with flair, without scrupulously sticking to a budget. How to arrange this home space when we do not have financial constraints? Let's check it out!
Durable and aesthetic floor
Where to start with arranging a luxury terrace? From the ground up, literally. What is the best material for flooring? If we want to follow the trends, we should bet on architectural concrete, which is currently the quintessence of minimalist elegance. If you are not fond of this style – a timeless alternative can be naturally cut stone, which is virtually indestructible.
Another option is to have the terrace surface made of exotic wood. If you have a large budget, you can use decking boards from different regions of the world to finish the platform. One of the highest quality boards is Bangkirai, which is characterized by very high resistance to abrasion, damage and scratches. Many patio owners also choose equally durable Massaranduba and Merbau wood planks.
Modern modular terrace furniture
If you want to create a perfect relaxing space for yourself, other family members and friends, it is worth spending a little more time when choosing patio furniture and bet on a set made of high quality materials. Contemporary terrace furniture is not inferior in quality to the furniture we have in our living room.
Luxury relaxation is guaranteed by modern furniture consisting of separate modules that can be combined in any configuration, depending on the needs and preferences. High resistance to changing weather conditions are characterized by aluminum furniture, which are also lightweight and thus mobile.
Durable seats and cushions for the most demanding
In order to enjoy the aesthetic appearance and comfort offered by a set of terrace furniture made of aluminium for as long as possible, it is worth choosing durable fabrics for the covering of seats and cushions, which do not require any special impregnation or protection during the off-season. Non-abrasive, innovative polyester, additionally impregnated with Teflon, works well in this role. It creates a protective, waterproof layer on the material, thanks to which we do not have to worry about stains and smudges that might appear on the cushions after the rain
Hanging armchair – a perfect place to relax
If you want to arrange a stylish and fashionable deluxe terrace, you can not miss placing an armchair à la cocoon, in which we have the opportunity to carefree rocking, watching the plants in the garden. Weather resistant cover and thick, soft cushions with removable covers will allow us to enjoy peaceful relaxation and easily keep the armchair clean. We can choose a single or double model suspended on hooks, which will introduce a breath of modernity to the terrace and will certainly be the most popular piece of furniture.
Terrace roofing – protection from the sun and rain
If you want to enjoy your house terrace in all weathers, you should have a roof over it. A perfect material will be slender and flexible solid polycarbonate panels, which, due to their transparency, look very similar to toughened glass and are characterised by much better resistance to mechanical damage. Roofing from polycarbonate can withstand well both the intense sunlight, exposure to rain, and strong gusts of wind, precipitation, snow or hail.
>> See also: Practical space for relaxation – which surface to choose for balcony and terrace?
Exclusive terrace lighting – sculpture lamps
The culmination of our efforts in arranging the terrace will be impressive lamps resembling real works of art. The more eccentric the shape, the better! What to choose? Exceptional outdoor lamps can be found in the offer of the Italian brand Plust – models from the "Frozen" collection are particularly attractive. Futuristic forms will perfectly match the modern, terrace space.