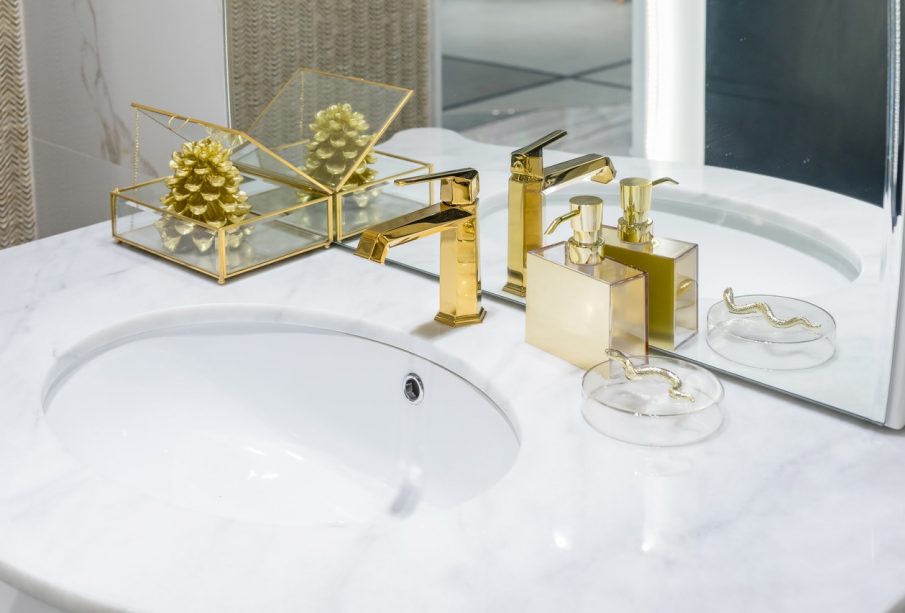 Any piece of décor can look stylish and designer, as long as you combine it with the right accessories. Some people associate gold fixtures with overly flashy interiors and exaggerated arrangements that overemphasize wealth and glamour. However, gold elements in bathroom in the form of fittings can look very minimalistic and elegant, if we apply a few simple tricks. Check, in which combination gold will look the most beneficial
Gold mixers are perfect for modern and modernistic bathrooms. It composes beautifully with classic white, creating an interesting arrangement in a warm, cozy climate. Golden faucets and bath taps look sensational when combined with dark tiles or sanitary appliances. An interesting alternative to golden faucets is the one in the color of copper, which looks very industrial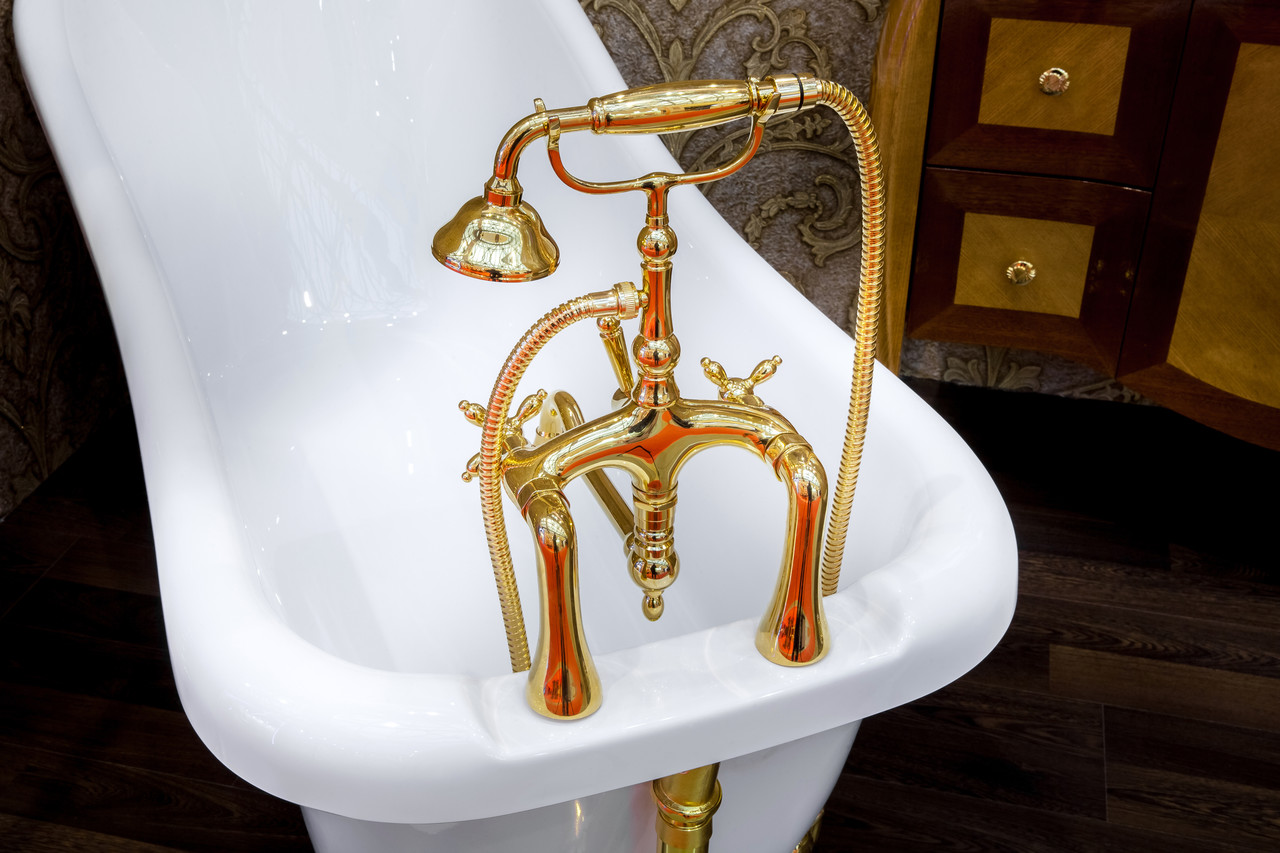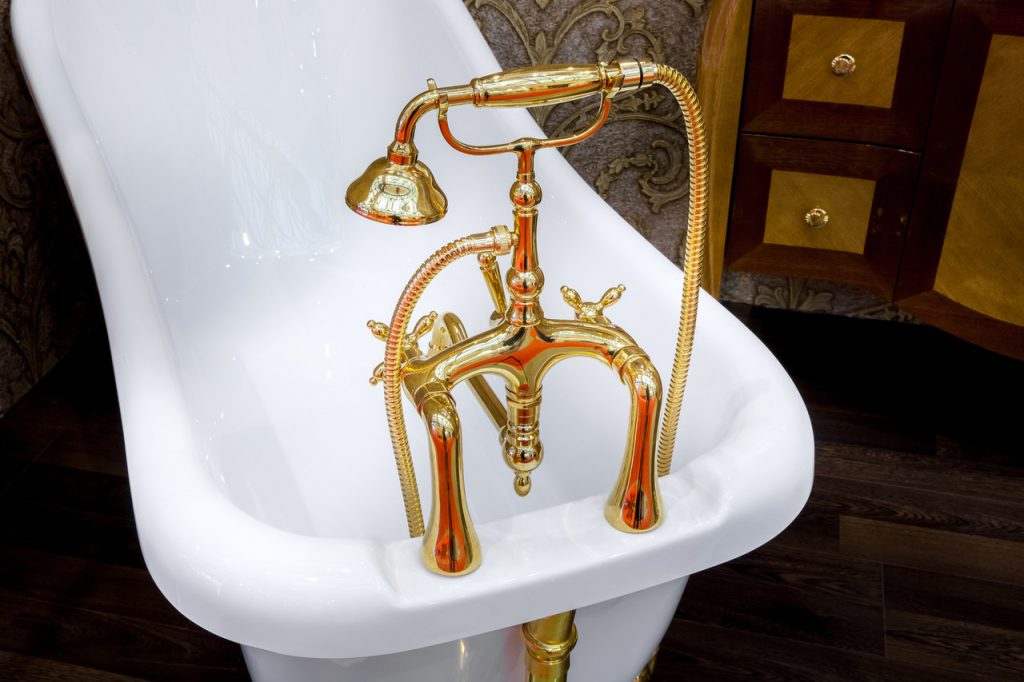 Gold in the bathroom – how to create a unique interior?
Skillful use of gold fittings in the bathroom can look really interesting and unique. The key to success will be moderation, taking care of successful color combinations and consistently following the chosen style. Interior designers appreciate the golden elements in the arrangement, because they add unforced elegance to the interior. This is an excellent way to arrange a bathroom in a modern look. The best way to incorporate gold as a bathroom decor element is to use surprising and not so obvious solutions
>> Read also: Złote detale – jak podkreślić wystrój wnętrza, żeby go nie przytłoczyć?">Gold details – how to emphasize the interior design so as not to overwhelm it?
Apart from gold faucet and bathtub mixer, also cabinet handles, chandelier rim, mirror frame or stylish hanger can be gold. These delicate accents make gold details look subtle and very aesthetic. This arrangement will appeal to people who love to spend long hours on aromatic baths and home body care.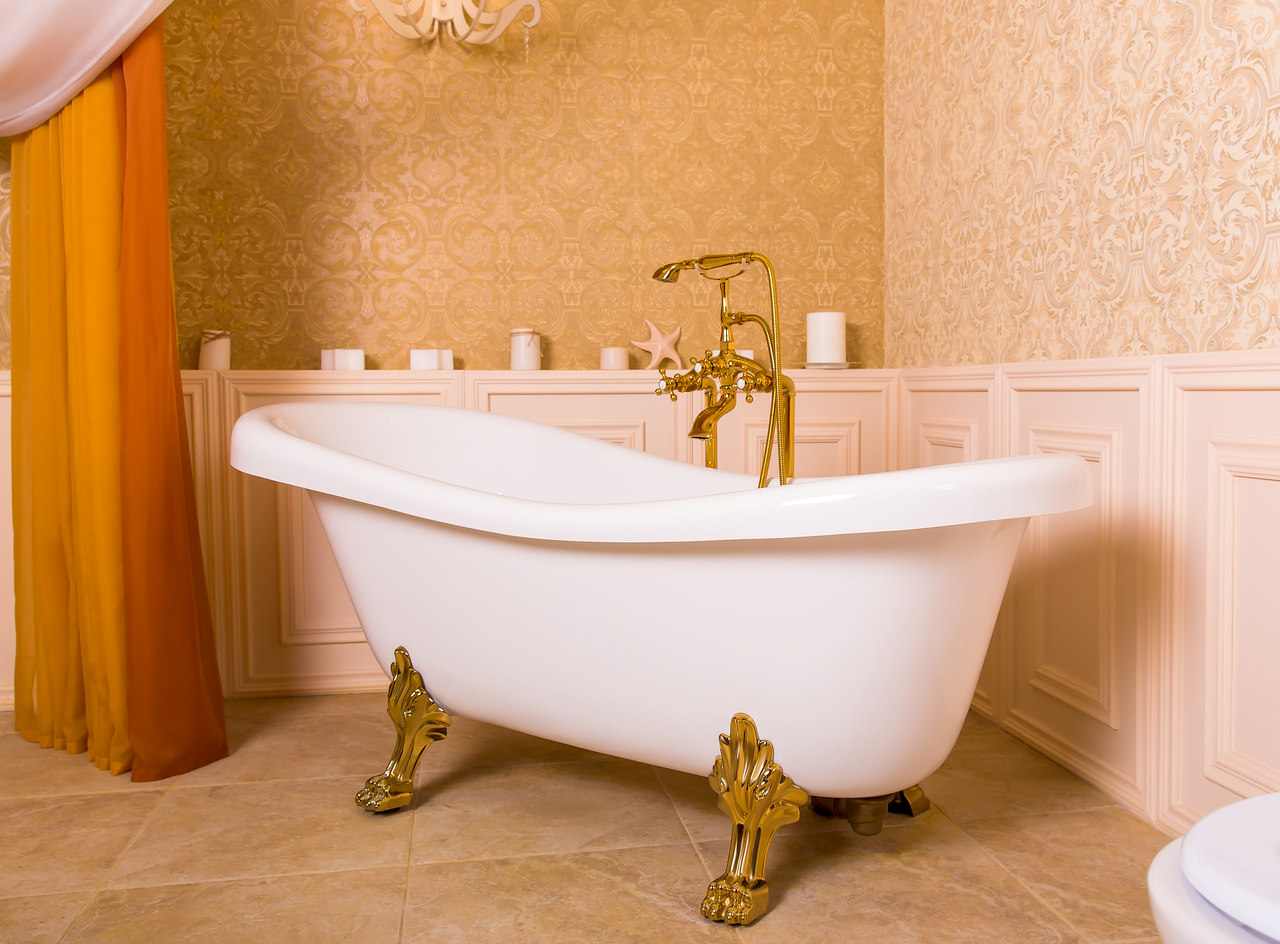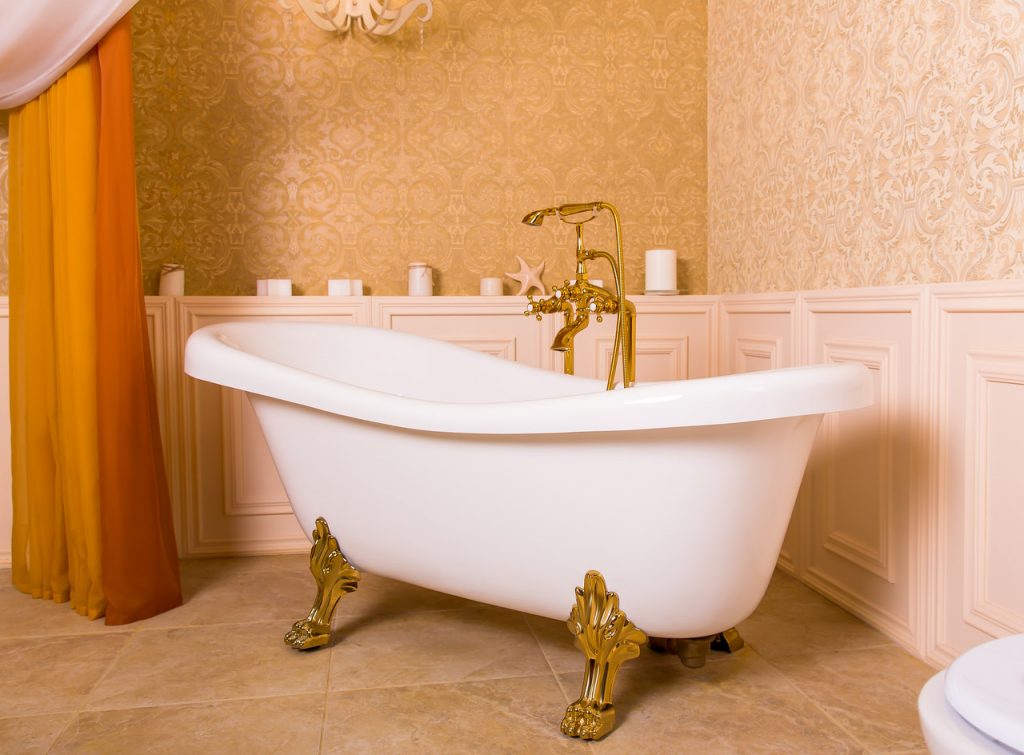 Gold fixtures in interior trends
Gold can be a leitmotif in bathroom design or just one of its elements. More and more often gold is dominating in bathroom interiors. Apart from fittings, many people decide to cover one of the walls or floor with gold tiles. Gold often appears as a decorative element in the form of mouldings, frames or decorative furniture legs. Interiors in which gold appears as one element, but a very characteristic one, look great. It may be a golden mixer, which will be beautifully exposed on a dark wall or a designer washbasin in a golden shade. Gold mixers will look great both in a white bathroom and one maintained in darker tones.
What style does a gold mixer go with?
Gold mixers fit perfectly in industrial, modern interiors, where practical solutions rule. It is also suitable for glamour spaces, which are designed to create a sense of elegance and luxury. It will be interesting to use gold faucets in a bathroom maintained in a retro style. Gold accessories will also suit eclectic bathrooms, where several styles intermingle, creating original and unique interior. It is worth remembering that despite its noble origin, gold may look kitschy and cheap, e.g. if there is too much of it or it does not match the rest of the interior. Skilful use of the potential of gold mixers will make it possible to create an original arrangement. Many people, arranging an apartment in the English style, decide on gold fittings in a bathroom lined with white tiles. This combination makes the interior cozy and elegant at the same time
As the above examples show, gold can be a universal element for any type of arrangement. It can delight in every style, as long as there are not too many golden details in the room, which will make the effect overwhelming.