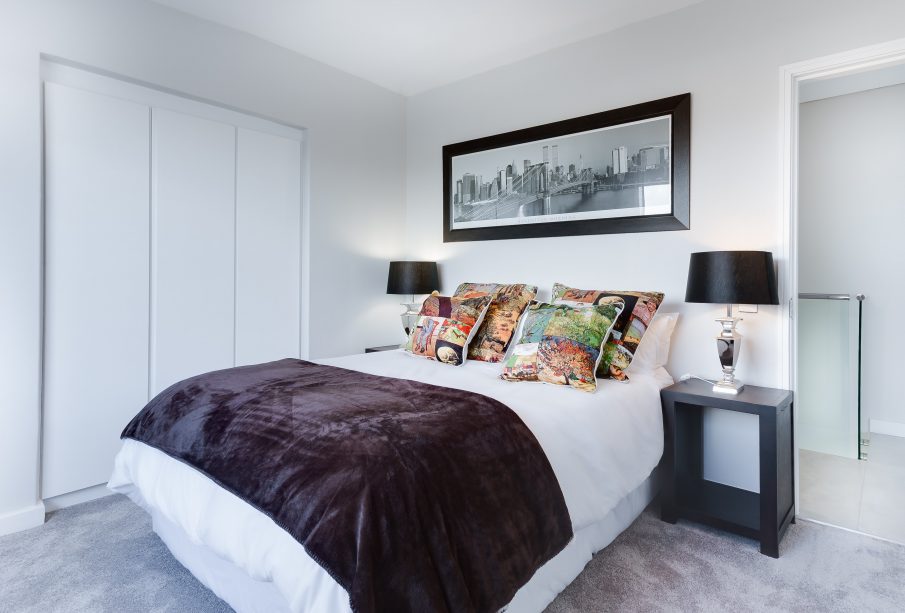 How you make your bed is how you sleep. Read how to make the bed linen in your bedroom elegant and functional.
Adequate amount of sleep is very important for your health and well-being. Your bedroom should be arranged in such a way as to promote rest and relaxation after a hard day. When decorating it, it is worth taking into account whether the room is exposed to noise, think about the color of the walls, selection of a bed and a comfortable mattress, as well as accessories such as bedclothes, pillows, curtains and lamps. Everything together should create a coherent whole, which will correspond to our needs and preferences.
A unique atmosphere in a bedroom is created by appropriately chosen textiles. Bed linen should be first of all delicate to the skin and subtle to the touch. It is good if it pleases the eye and is in harmony with the other elements of the décor. When choosing bedding pay attention to the fabric, design and size matching the size of your comforter.
Cotton satin bedding
Celebrate rest and choose bedding that brings a sense of luxury to your bedroom. Bedding sewn from natural fabrics allows your skin to breathe. A good choice will certainly be cotton satin bedding, as it works well for both cold and warm nights. The material has a delicate sheen, which looks very elegant in a bedroom. Wide range of colors makes that even the most demanding people will find a pattern for themselves – both multicolored prints and uniform classics. Wide selection of bedding here https://www.lozkoholicy.pl/pol_m_Salon-i-Sypialnia_Komplety-poscieli_Posciel-satyna-bawelniana-1573.html.
Silk bedding
Silk bedding is exclusive, stretchy and hypoallergenic. Much is now being said about its beneficial effects on skin and hair. Sleeping in fine bedding does not leave imprints on the face and reduces hair tangling. However, its cost is relatively high. If you don't want to invest in expensive bedding, you can limit yourself to a silk pillowcase or choose cotton satin bedding with a similar feel.
Cotton bedding
Bedding made of high quality cotton with a touch of lycocell will work especially well on hot nights. The material absorbs moisture and keeps the body dry. Small additions of other materials often result in less creasing and do not require ironing.
Synthetic satin
Artificial fibers usually do not let air through. They will not provide comfortable sleep for children, allergy sufferers or people who are sensitive to the environment. Bedding made of artificial fabrics is cheap, but it does not provide good ventilation to the skin and can cause itching and increased sweating. If you're faced with a choice between quantity and quality, it's better to buy fewer sets of bedding, but made from natural fabrics.
Bedding care
Bedding should be changed frequently to maintain comfort and prevent allergic reactions. It is important that it is clean and fresh, because it significantly affects our sleeping comfort. Bed linen and sheets should be used for a maximum of two weeks, and then washed in accordance with the recommendations on the labels. In case of hot weather or illness, bedclothes should be changed more often. It is good that each time this is also accompanied by vacuuming the mattress.
Main photo: Jean van der Meulen/pexels.com