Evening rituals. A sonic brush for facial cleansing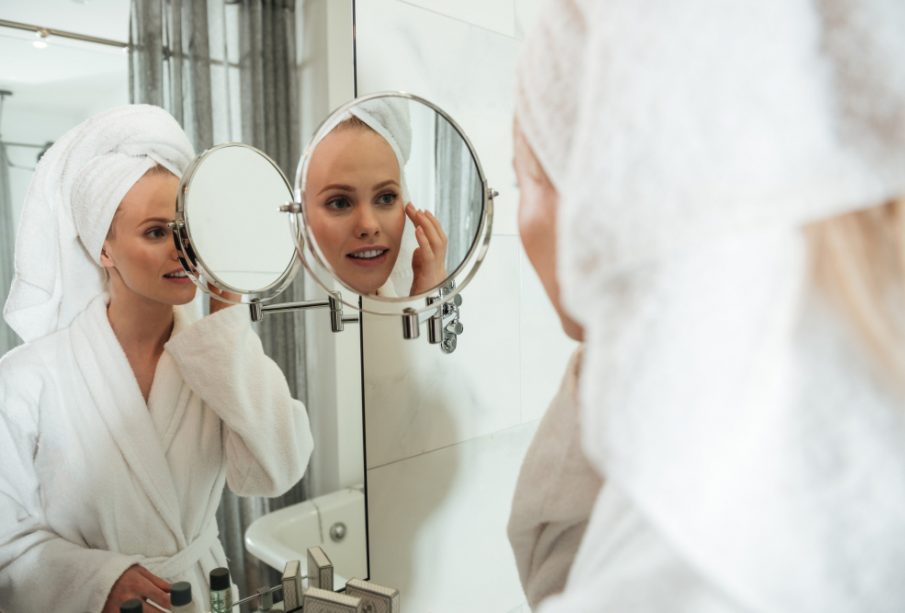 Among gadgets that are supposed to help us take care of our complexion, silicone sonic brushes are becoming a real hit. See why it's worth including them in your daily skincare ritual.
Although its name may bring to mind an instrument with bristles, a sonic toothbrush ends with delicate silicone bristles. It is an electric device, and the bristles pulse gently during use, which cleanses the skin effectively. The positive effects of using sonic toothbrushes are confirmed by many positive opinions and continuous interest in buying the product. This is a gadget that really can improve the condition of our complexion.
Your skincare ritual with a sonic brush
We know that just removing makeup isn't enough if you want clean, smooth, healthy skin. The key to success is regular, effective cleansing. The evening skin care ritual is the perfect moment for proper cleansing of the skin after the day is over. By incorporating a silicone sonic brush into your daily routine , you will be able to significantly improve the quality of your skin care. For best results, combine cleansing with your favorite gel or cleansing oil. The device is waterproof, so you can use it in the shower and wash under running water without any worries.
Why are sonic toothbrushes so effective?
Flagship brands that manufacture sonic toothbrushes, such as Foreo, Yasumi, Dermofuture, Beautifly, or ETA use high-quality, low-porous silicone, which is much more hygienic than the bristles previously used in similar toothbrushes. This material resists the accumulation of bacteria, and some models even have medical grade silicone with hypoallergenic properties. Thanks to the intense T-sonic pulsation of the tiny silicone tabs, the toothbrush is able to thoroughly cleanse the skin. By doing so, you are also performing a healthy exfoliation, as the action of the brush is gentle enough not to cause excessive dryness, yet effectively removes dead skin
How does a sonic toothbrush improve skin condition?
When used regularly, a silicone sonic toothbrush makes skin more supple, firmer and smoother. Some models of sonic brushes have additional features, such as anti-aging or LED light therapy – the red light used stimulates cells and speeds up their regeneration, while the blue light soothes irritation and reduces acne lesions. The action of the brushes also improves the absorption into the skin of the active substances of the cosmetics used
Sonic face cleansing brushes are available in different versions, depending on skin type. On the market we can find those for normal, oily, combination and sensitive skin. You should pay attention to the type of power supply . There are brushes with a charger, those powered by alkaline batteries and those whose battery lasts for a certain number of hours and cannot be replaced or recharged. The toothbrush often comes with a practical carrying case for convenient storage