Kitchen appliances and accessories necessary in a restaurant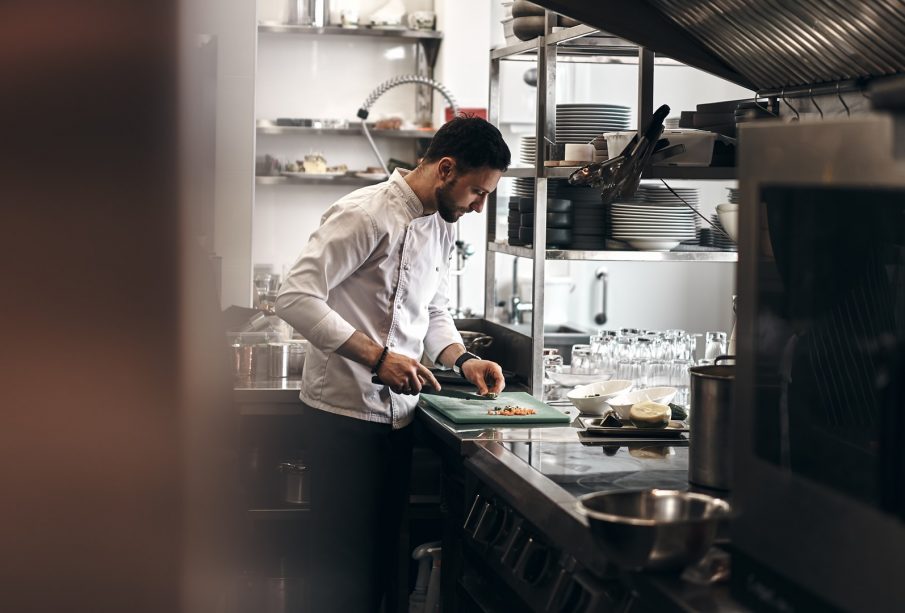 Good quality equipment such as kitchen appliances and accessories is almost the basis for the smooth operation of any restaurant. But what equipment should you choose for your catering facility? We suggest what is really necessary at the beginning.
The restaurant, to operate efficiently, must have good equipment. However, the choice of kitchen equipment is now so huge that sometimes restaurateurs do not know what to decide on. We suggest which kitchen appliances and accessories are worth choosing for your catering facility.
Where to start when choosing kitchen appliances?
Before we present a list of some of the most necessary kitchen equipment, it is worth starting from the fact that catering equipment is very diverse and before you decide to purchase specific equipment, consider some very important issues. First of all, clearly define what kind of dishes your restaurant will serve – after all, every kitchen requires different utensils and kitchen equipment. For example, if you plan to open a typical Italian restaurant serving mostly pizza, professional sous-vide cooking equipment is unlikely to be necessary or useful.
You should also consider how big your restaurant will be and approximately how many guests it will receive each day. The right equipment, such as a convection oven to speed up the thermal processing of food and a high-capacity professional dishwasher, can speed up the serving of food to your restaurant guests considerably.
Finally, it's also a good idea to be clear and precise about your budget. Remember that catering equipment should serve you flawlessly for years, so choosing a more economical option is not always the best idea – in this case it will be much wiser to bet on quality rather than quantity.
List of the most necessary equipment and accessories in a restaurant
Stove
Every restaurant should first of all have an oven. This is a device that is almost the basis for the operation of any catering facility
The best choice will certainly be a combi steamer, which will give you precise control not only over temperature, but also over humidity level in the cooking chamber. It is certainly one of the more versatile as well as most useful appliances. However, if you know that you need more specialized equipment, then a bakery machine maker will certainly be helpful
Kitchen food processor
Without a doubt, a versatile food processor should also appear in your restaurant kitchen. The best and most practical solution will undoubtedly be a planetary food processor, which will help you to mix dough, create different types of pastes, blend and perform other necessary tasks.
Dishwasher
A restaurant is also not without a professional dishwasher. The enormity of dishes and plates that need to be washed in a day in catering establishments can significantly outgrow a dishwasher. Therefore, it is worth investing in a good dishwasher.
Main photo: Pylyp Sukhenko/unsplash.com