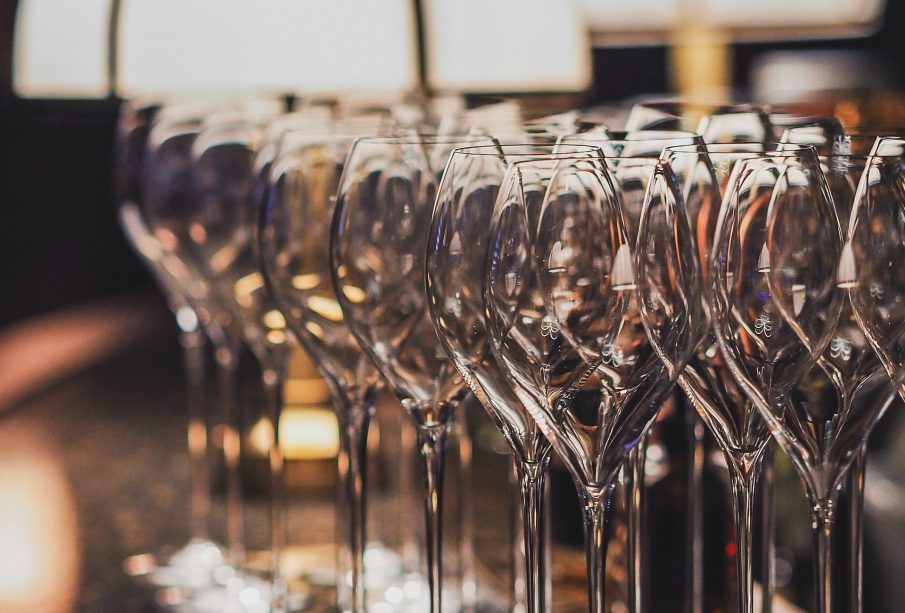 Could there be anything more perfect for gifting than wine glasses? Especially stemware wine glasses, which really add something extra to an evening spent sharing a bottle of wine with friends or family. But you may be wondering, Which stemware should I buy? This guide to gifting wine glasses and stemware will help you make the right choice for any occasion!
Why opt for stemware over regular glassware?
There are many reasons why wine glasses & stemware are preferable to regular glassware.
First and foremost, drinking wine from a wine glass offers a very different experience than drinking it from a straight-sided glass or tumbler. Stemware allows the wine to aerate before reaching your lips, and you'll notice enhanced fruitiness in wines that you may have previously overlooked.
Additionally, it is much easier to appreciate a glass of wine when sipping it from an elegant piece of stemware. This is especially true if you're enjoying wine with friends, as having proper glasses can be a conversation starter.
Lastly, stemware provides an air of sophistication that makes any occasion feel more special—whether you're celebrating with friends at home or entertaining clients at a restaurant.
Things to consider when buying a set of wine glasses
Do you want clear, stemmed glasses or a set of wine tumblers? What types of drinks do you want to serve from your new glasses? How many glasses are needed in a set? Do you want all your glasses to be identical or can some be different shapes and sizes but from a similar design? Do you need mixers included or is that something you'll purchase separately at a later date? The answer to these questions will help you find the right wine glasses.
What makes wine glasses & stemware a perfect gift?
If you're looking to give a gift that's a little outside of your regular repertoire, it can be challenging to come up with something that fits your recipient. Fortunately, there's a pretty foolproof solution: wine glasses and stemware. Here are just a few reasons why they make such great gifts.
Dependable Design
Whether your giftee is new to drinking or has been imbibing for years, chances are they'll find value in having a pair of elegant wine glasses on hand. That's because glassware tends to last longer than other types of drinkware—and it doesn't have any pesky moving parts that could break down over time.
Versatile Use
While most people think of wine when they hear stemware, there are actually many other uses for these beautiful vessels. For example, champagne flutes and martini glasses can also double as water goblets at dinner parties—or even for everyday use at home!
Novelty Appeal
One thing that makes wine glasses unique is their design. Unlike beer mugs or coffee cups, they don't look like anything else in your kitchen cabinet—so if you want to impress someone with an unusual gift, look no further than wine glasses.
Uniqueness
With so many different styles of stemware available today, there's sure to be one that stands out from all others on your friend or family member's shelf. For instance, if you want to gift your mother something special on her birthday, then you can get her wine glassware. You can choose from a range of options such as, Best Mom Ever Wine Glass – American Made Quality Glassware, Best CAT Mom Ever Stainless Steel Wine Tumbler, and Best DOG Mom Ever Stainless Steel Wine Tumbler. All these are available at cheersall.com.
Where to buy it?
Whether you're looking to thank a friend, celebrate a special occasion or simply want to treat yourself, wine glassware and stemware are always appreciated. Cheers All has a range of high-quality products making it easy to find something perfect every time, regardless of your budget. Check out the wine glasses collection and order now!
main photo: unsplash.com/Alexa Soh